AsiaMe is an exclusive dating service designed to help members connect with Asian singles. Many people are attracted to Asian singles from countries like Vietnam and Thailand. However, there are language and culture differences that prevent users from having meaningful conversations and romantic interactions.
Our review looks at how this dating service breaks barriers to bring people together, how much it costs as well as how convenient the app and website are to use.
AsiaMe review: How it works
AsiaMe provides a full set of features to help its members interact and communicate no matter where they live in the world. During our AsiaMe review, we found that this dating service is actually not focused on local dating at all.
This dating site is primarily aimed at heterosexual men interested in online and long-distance romance with Asian women. Its chatting, messaging, voice and video call services enable users speaking different languages to communicate across borders and time zones.
There is also a gift feature that lets you buy thoughtful presents, such as flowers and greeting cards, for your admirers. This dating service is ideal if you're looking for online romance exclusively.
If you don't mind spending money on sending messages (beyond the initial free one) or optional gifts, you can have a premium online dating experience without leaving your house. This is a great dating site if you are not necessarily interested in going for a date but prefer to just chat and interact online.
AsiaMe review: Pros and cons
These are the pros and cons we found while trying out the site as part of our review.
Pros
You can chat with members even if you don't speak their language.
You can meet people from China, Thailand, Vietnam, Philippines, Korea, Japan, and Singapore.
You can send a free message before paying for further interactions.
Automatic profile creation tools make writing about yourself less awkward.
Optional gift suggestions are conveniently integrated.
Pay as you go pricing model means you only pay for what you use.
Cons
AsiaMe is not designed with local dates in mind.
There are some fake or misleading profiles.
Some recommended gifts are expensive.
You cannot communicate with members outside of AsiaMe because external contact information is automatically blocked in the chat for safety reasons.
AsiaMe review: How much does it cost?
AsiaMe does not have monthly memberships like other dating apps and sites. Members purchase credits in order to chat and interact online. During our AsiaMe review, we looked at what the main features cost. Prices were displayed in US Dollars but we have converted them to Australian Dollars for your convenience.
| | | |
| --- | --- | --- |
| Credit options | Total cost | Cost per credit |
| 2 credits (one-time offer) | AU$5.65 | AU$2.76 |
| 16 credits | AU$133.28 | AU$8.33 |
| 100 credits | AU$554 | AU$5.54 |
When you buy any of the above AsiaMe credit options, you also get a free premium service promotion worth $9.99. You can use this free bonus to send 5 additional first emails to members, chat for 20 minutes and unlock photos sent to you.
| | |
| --- | --- |
| Feature | Credits needed |
| EMF message | 1 credit to read or send a message |
| Chat | 0.5 credits per 5 minutes |
| CamShare | 0.6 credits per minute |
| Call service | 1 credit per minute |
Since members have to use credits for most interactions on the dating site, it's worth seeing how much regular messaging, emailing, or video calls actually cost.
| | | |
| --- | --- | --- |
| Feature | Cost on 16 credit pack | Cost on 100 credit pack |
| 5 EMF letters | AU$33.32 | AU$22.16 |
| Text Chat (30 mins) | AU$8.33 | AU$5.54 |
| CamShare (5 mins) | AU$25 | AU$16.62 |
| Phone call (5 mins) | AU$41.64 | AU$27.70 |
The costs outlined above for common interactions, such as sending letters or short video chats, include the premium service promotion you get when purchasing credits.
AsiaMe is more expensive than other dating services. The reason is that other dating services don't have to provide 2-way translations to overcome language barriers and follow the strict member verification requirements for Asian members (see the FAQ below for more details).
Overall, we found that pricing reflects the complexity of providing a premium dating experience no matter what the language and geographical differences between members may be.
How can I get the most for my money?
To get the best value for money on this dating site, follow these tips:
Follow all the profile creation and verification steps to get bonus points which can be used towards sending EMF messages.
Go through the site tour to get complimentary tokens you can use to try out text and video chat features.
Purchase the 2 credit one-time introductory offer because it gives you the cheapest credits when compared to other options.
Purchase the 100 credit pack if you want to use the site for longer.
Set a realistic budget for gifts and further credits. Make sure it's an amount you don't mind spending and don't go over it.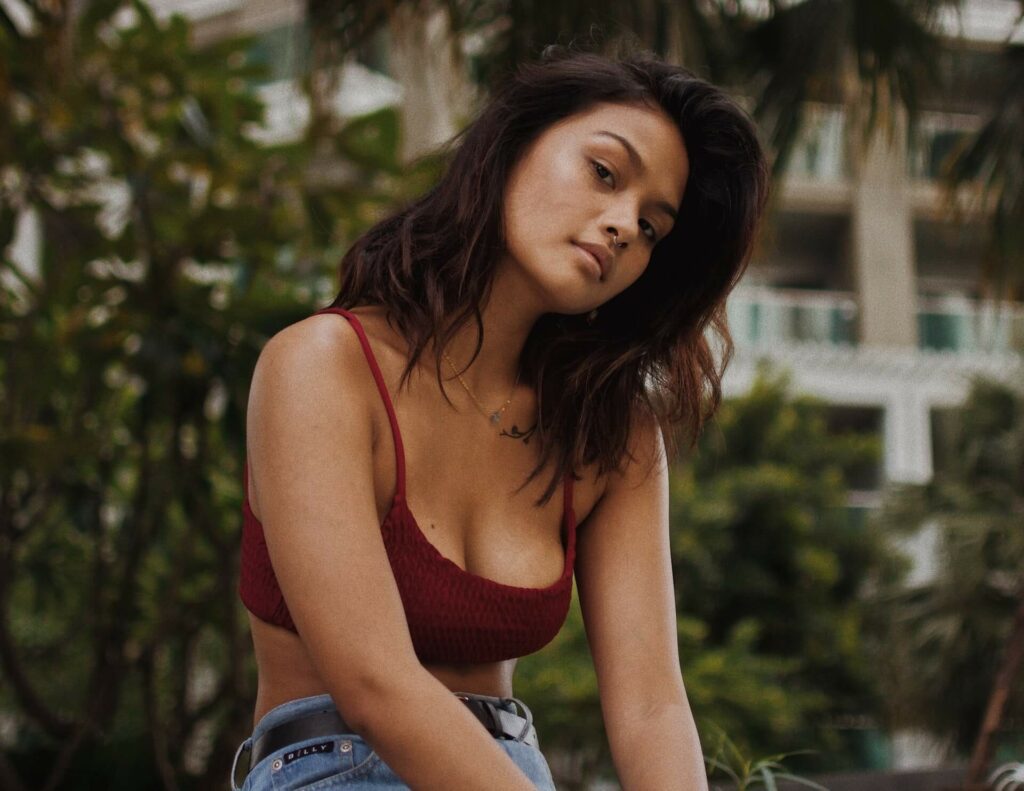 AsiaMe review: Free vs paid features
During our AsiaMe review, we tried out free features and checked how paid features enhanced the online dating experience.
Free features
This is what you can do on AsiaMe for free.
Register and verify your account
Set up your profile and upload photos.
Say you're interested in a profile with the "Send a Hi" feature.
Read text chats
View photos on profiles
Paid features
Here are the features you need to pay to use.
EMF messages: EMF stands for E-mail Forwarding. It's a rich messaging service where messages are translated in the respective member languages. You can use extra credits to view images attached to the messages.
Chat: AsiaMe translates chat messages so all members can understand each other.
CamShare: This is an HD video chat service providing a more interactive and visually appealing way to experience your online romance.
Call service: AsiaMe facilitates this service to help members speak to each other in spite of linguistic differences.
Gifts: You can buy suggested gifts to be sent directly to a member of your choice. Available items are organised in seven gift categories: red roses, fragrance, aromatic flowers, beauty care, fashion accessories and healthy foods. Other gift categories are added based on seasonal celebrations.
How to get started on AsiaMe
Follow these steps to sign up:
Enter your first and last name.
Select your gender (male or female).
Enter your birthday.
Enter the email and password you want to use on AsiaMe.
Click on "Find My Matches".
At this point you'll be able to see member profiles. A message will appear asking questions about the following topics:
Relationship goals
Age range you are interested in
Desired height range
Drinking and smoking habits
Children
Interests and hobbies
Educational background
English level
Once you have filled out the questions above and profile details, you can use the introductory vouchers to "say hi" to a member you are interested in or to send a chat message.
AsiaMe review tip: By creating an account on AsiaMe, you also get access to two other dating sites: CharmDate and LatamDate. You don't even need to sign in and out, you can switch between dating services. Your profile and credits will carry over.
AsiaMe review: Ease of Use
We extensively tried out this dating site in order to evaluate how easy it was to use. The registration process is clear with several prompts that help you to complete all the steps.
Profile creation was a smooth process thanks to the automated personal description feature. Instead of having to think of something to say, you click on personality trait options that fit you and AsiaMe creates a customised profile description.
AsiaMe app
AsiaMe is also available on mobile through the QDating app. You can download it from the Apple App store or Google Play store. The app carries over all the key features from the site:
Browse profiles
Find your contacts
Message your admirers
View member photos and videos
The iOS version has a 3.3 out of 5 score with about 100 ratings while the Android version has a 3 out of 5 score with over 1000 ratings. Critical comments complain about the cost of the service and bugs. Positive comments mention helpful customer service interactions and the convenience of the app.
AsiaMe review: FAQs
Here are some answers to common questions we came across during this review.
What is AsiaMe?
AsiaMe is a dating site primarily for men interested in long-distance online dating with women from China, Thailand, Singapore, Vietnam, Japan, South Korea and the Philippines who do not necessarily speak English. AsiaMe facilitates communication with a set of features designed to overcome language and geographical barriers.
Is AsiaMe legit?
It's understandable to be worried about whether this is a legit dating site because of issues like fake profiles. However, AsiaMe is proactive when it comes to security and customer service. This is a legit site that uses SSL encryption to ensure personal information is secure. AsiaMe is also certified by McAfee Secure and GoDaddy – leading software security and web technology firms. Additionally, all purchases made on AsiaMe are verified by VISA and Mastercard SecureCode.
Are Asian members real?
AsiaMe requires that Asian members register with a legal ID and application form. This ensures they understand that they are sharing their personal information on AsiaMe.
Who is AsiaMe for?
AsiaMe is for men who are looking to talk to Asian women online. The site is most suited to those who are happy to spend money on credits and gifts for an exclusive romantic experience online.