Zoosk
Meet your match for free
Find true love
The app Australia relies on for dating
Elite Singles
No start up fee
Elite singles only
Trusted by Australian professionals
eharmony
Free membership options
Meet people with genuine intentions
Trusted app globally
Be2
Free to get started
Compatibility based matchmaking
Meet the love of your life
Flirt
Zero cost registrations
Get your flirt on almost instantly
More than a million users
iDates
Free to use
Meet people without delay
Browse quality user profiles
Looking for a different kind of dating site?
Dating Apps are far from new on the market. Everyone knows them. Everyone has used them in one form or another.
However, if you're new to the game, trying to figure out which are the best relationships and hookup apps Australian providers have to offer can seem impossible.
To give you a solid impression, we've compiled a list of the best dating apps for you and show you how to use them.
The Most Popular Dating Apps for Australian Singles
Tinder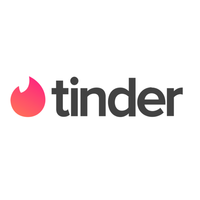 You don't need to be a millennial to know Tinder. The gigant of social dating apps is known in all parts of society. For one night stands to flirts and all other forms of courting, it is the go-to address, accessible from all iOS and Android devices.
Tinder is so popular because all of its important features are completely free of charge. You only need to pay for the monthly Subscription Tinder Plus or Tinder Gold if you want a profile boost or swipe through even more profiles.
Swipe right for someone you find attractive, swipe left to ditch someone – that's as easy and superficial as it can get. However, the focus on physical features does seem to work since you can read plenty of stories of couples who've found each other through a Tinder date.
Hinge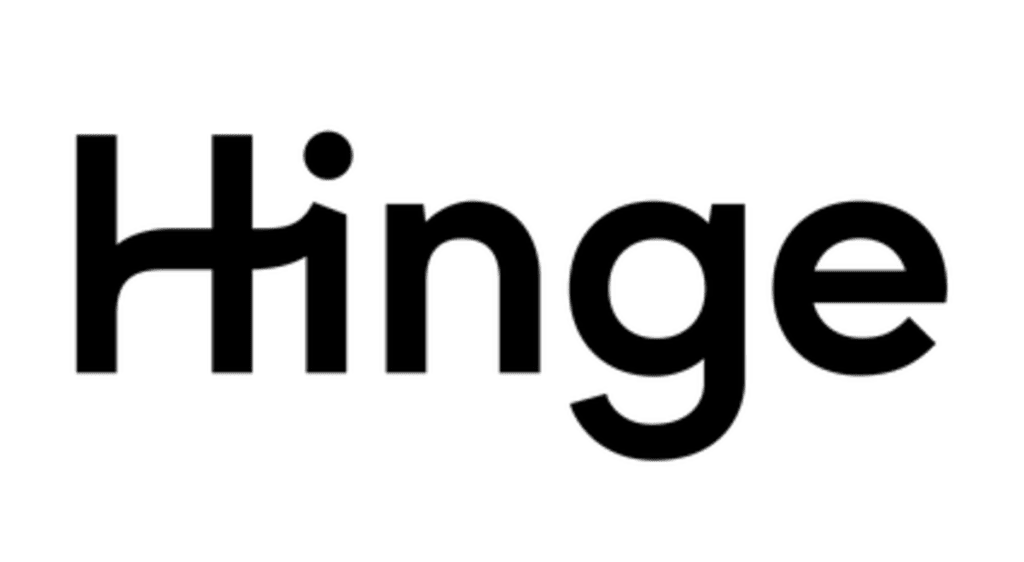 Hinge's Slogan is "designed to be deleted" which hints at their relationship-focused approach to dating. They have geared the design of the members profiles towards interaction between singles instead of relying on physical attractiveness.
When you get started, you have to fill out a basic questionnaire about your preferences in gender, age, location, ethnicity and religion. This is also the point where you can set dealbreakers about what's a real no-go for you.
Furthermore, Hinge has an incredible success rate of 90% and 72% of all singletons actually attend a second date.
With Hinge Preferred, the premium subscription for a little price, you can send endless likes and see who's liked your profile. However, even the free functionalities are already promising enough.
Match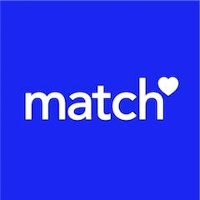 Match.com was already launched in 1995 as one of the older dating services. According to their site, over 1.6 million people have already found their partner on Match.
By today, their mobile version is a very handy and often used help to find your second half.
You just have to create a profile, message the members you're interested in, and then arrange to meet for a date. That's as simple as it gets.
Match also arranges free location-based nights for single ladies and gents. You can read about them and find advice for your courting experience on their in-house blog 'Heartbeat'.
OkCupid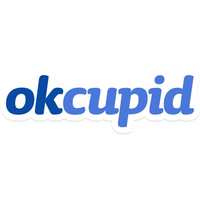 You can use OkCupid as a social network or as a dating app. Thus, it has plenty to offer for lots of people, also those outside of the heterosexual and binary gender spectre.
The OKCupid app has found the delicate balance between the innovative and appealing aesthetics and handy functionalities. Their intuitive algorithm matches you based on personality and lifestyle.
Newbies will find the mobile version easy to navigate. And no doubt, they'll feel welcomed by the bright sense of humour of members and OkCupid themselves.
Like most dating applications, it's free to use and they take great care of their member's online safety.
For more advice check our tips and guides for dating apps!
The best app for gay singles: Grindr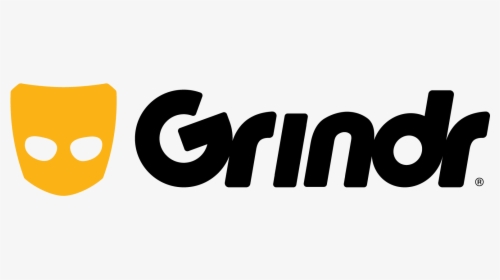 Grindr is not only the most commonly used app for gay singles, it's also one of the most popular ones for LGBTQ+ singles.
Just so you won't face any surprises, many use it for no strings attached relations than to find a genuine romantic bond to another man. Often, it's sex first and a date second. If that's what you prefer, then go for it.
However, there also have been couples who've ended up in relationships and marriages after meeting on Grindr.
There has been a security lag before which allowed hackers to change the profile picture of a few Australian members, but ever since then, Grindr is taking necessary steps to keep their community safe online and offline.
A feminist dating app: Bumble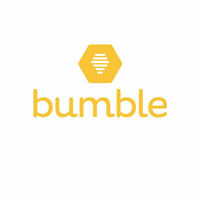 Although Bumble also suggests matches to you with the help of an algorithm, it's a very forward-thinking competitor in the dating game. It's one of the few apps that only enables women to make the first move.
That's the reason why their female-male demographic is very balanced. The approach to leave women the choice to decide whom they see as their soulmate or not is provably successful.
With Bumble BFF, you can also find long-term friendships that withstand all odds in reality. Additionally, there's Bumble Network to form business connections.
Although most features are absolutely free, you might be more successful with in-app purchases like the Bumble Boost. This profile booster that highlights your page is not very expensive and will make you seen by even more members.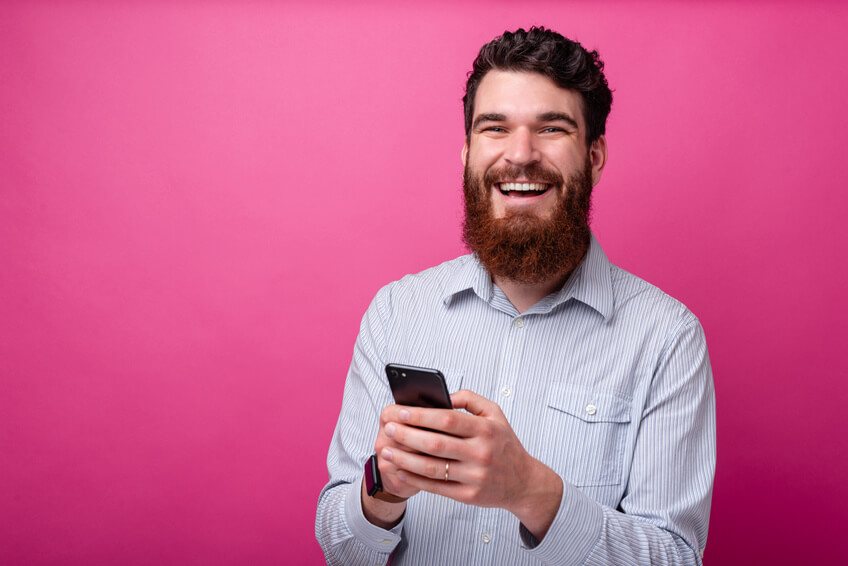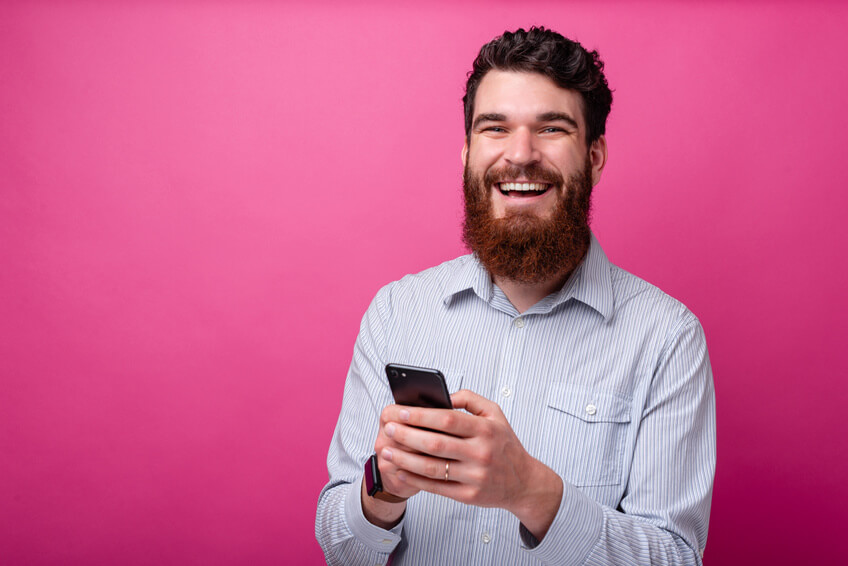 What's important before you sign up on a dating app
Perhaps the biggest mistake people make when working out which platform to use is to just dive in and look for the most popular. A better approach is to ask yourself what you want from your online dating experience in advance.
Here's what you should consider beforehand:
Not everyone is interested in commitment and there are other options available to them. Whether you're looking for a casual or a serious relationship or just a fling, there are services that lead you straight to that goal.
It's worth saying that hookup apps aren't for everyone. They are popular with married people who aren't getting what they need in the bedroom, people who just want to 'play the field', and even couples who want to experiment sexually.
Where do you want to meet your date? Are you exclusively seeking for Australian singletons or are you interested in meeting people from all around the globe? There are platforms that are created only for Aussies which can make it easier to find someone locally.
Typically, most platforms of this sort will require you to supply an email address and a username. If discretion is important to you, then you might want to consider setting up a separate email account for your registration.
Are you ready to spend money on the app?
Most of them offer free registration, which will give you immediate access to the free services they offer. However, these are often just a 'taster' of what the app can offer, and you might find that certain services are only available to users who have taken out a subscription.
Subscription packages can usually be found within the app itself and require you to enter your payment details and to choose a subscription period. Be aware that some of them will automatically renew your subscription just before it expires unless you cancel it.
How much time are you ready to dedicate for love?
You will discover that some apps will require you to fill in an online questionnaire. This often takes the form of a personality test and your input will have a significant impact on the type of person you're matched with.
Generally, these are free and can take anywhere between ten minutes and half an hour to complete.
If you're someone who's okay with just uploading a profile picture and a short bio, look for a service that relies on physical appearance.
How niche- or LGBTQ-friendly do you need the application to be?
Different services offer a different degree of inclusivity and special features for, for instance, queer people, bigger singles, or kinksters.
Make up your mind about the features you'd need to feel welcome and included and search for services that fit those needs. Reviews of former users might help you to get a better impression.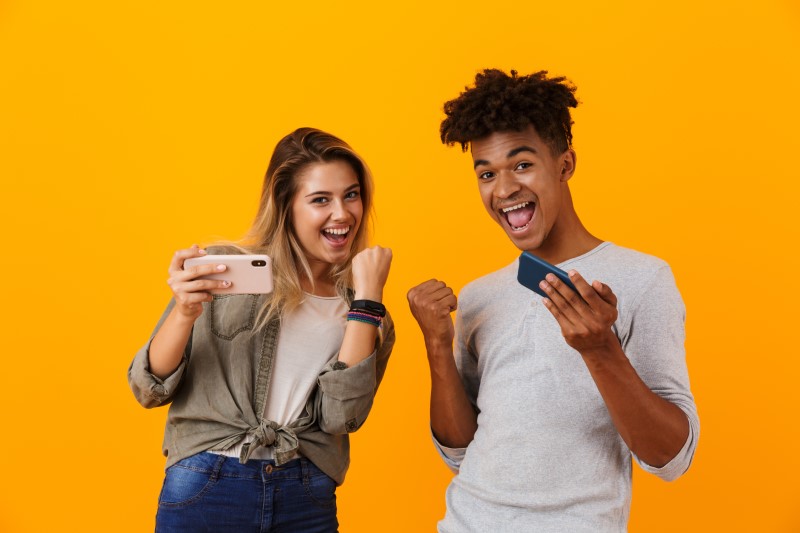 Pros of dating apps
Some of the best applications strive to create a sense of community, in addition to acting as an online dating service. Forums, chat rooms and notice boards are a popular way of getting users chatting and flirting. Some users even arrange their own 'real-life' meetups and parties.
It isn't much effort & you flirt at your own pace.
Rather than having to present your best side over the course of an hour in a noisy bar, you can stretch out conversations as long as you need to. Unlike face-to-face encounters, online chatting doesn't require an immediate response.
There are all sorts of niche markets to fit your needs.
You can date on the go with your phone which makes it incredibly fast to meet people.
Special features not only will introduce you to the one and only, you'll also have fun using the service. Sometimes you can play games, participate in photo contests or read the latest news of the dating world.
Cons of dating apps
You have to be willing to give out some data which might attract some scams.
With improved security measures and a crack-down on fake profiles, using an online application has never been safer. However, most people have heard anecdotal horror stories as to why they shouldn't use dating apps.
If small talk isn't for you, and you rather enjoy long and meaningful conversations, the instant messaging won't satisfy you.
Mobile dating platforms are highly focused on appearance. If that's not your vibe or you're rather insecure about how you look, you could experience major disappointments if you don't get any matches.
In terms of male-to-female ratios, men outweigh women. Around 62% of those who use networks are male, with the remaining 38% being women.
Tips for using dating apps & staying safe
Although there are no strict rules to follow in order to be successful, here are some tips that might guide you through the first steps of getting to know someone digitally.
Upload decent pictures.
Whether you're after something meaningful or just a one-night-stand, a sizable chunk of attraction is based on first impressions and how you look. Choose pictures that reflect who you are, as opposed to who you think people want you to be.
Be genuine but precise when filling out your profile.
While a picture might speak a thousand words, a good profile will do nothing but support it. Let people know as much about you as you're comfortable sharing but it's sexy to retain a little mystery.
Respect other users.
While hookup apps are for one thing only, don't send unsolicited or offensive content or pictures; wait until you're asked. The tendency for men to send inappropriate pictures has resulted in many female users only using apps that restrict this.
Engage in forums and chat rooms.
They are a great place for users to start chatting and flirting on their smartphones. Many apps offer these services for free, so they can be a great way of testing the waters before you commit to a subscription. Some offer conversation starters to get things going.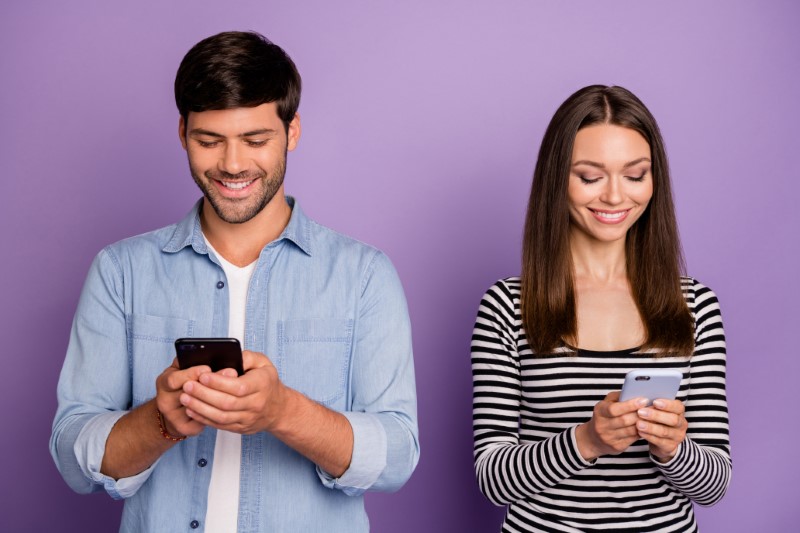 Be honest.
There's no point in lying about the way you look or what your interests are. If there's any chance that you're going to meet your dating partners, any falsehoods are going to severely diminish your chances of a second date.
Also, if you're not interested, be fair with the person you dates and don't simply ghost them.
Get help.
Ask a friend of the sex that you're trying to attract to give your profile a once-over. Listen to their feedback and criticisms. While they're at it, ask them if they can spot any spelling mistakes or grammatical errors that might put another user off making contact.
Curate your profile.
Once your profile is up and running, don't let it stagnate. Post updates when you can, change your profile pictures and keep an eye on your message inbox. A profile that's been left to grow stale will soon become part of the furniture for users, so you might as well try and keep it fresh.
Why are dating apps so successful?
Believe it or not, online dating sites have been around since 1995. However, with the advent of smartphones, things took a more technological twist and the first mobile apps were launched in 2007. Since then, they've come in every shape or form, catering to a diverse range of singles all over the world.
The mobile application market has revolutionised the way we date in the 21st Century, offering everything from social dating and hookup apps, to traditional dating apps.
There are several reasons why websites for relationships are overrun by their mobile counterparts.
Here are some of them:
You can cast your net as wide as you like.
With the best Australian dating apps offering international reach, geolocation and an estimated 600million users on their smartphones, you could find yourself connecting with that special person – even if they're on the other side of the world.
You get to interact with people you might otherwise never meet.
Users of social dating applications come from all walks of life, with interests and backgrounds that might otherwise never appear on your social radar.
You're not face to face.
Although to meet in person is the ultimate aim, remaining almost anonymous gives you the freedom to express yourself in ways that you might otherwise find challenging.
From the safety of your phone, you can probe potential dating partners and find out if they really are for you.

You truly meet like-minded singles.
If you're using hookup apps to find casual dates or one-night stands, you know that everyone else on the app is looking for the same. With no awkward conversations to worry about, you can get straight to the heart of the matter.

They're taking the pressure off.
Taking the time to get to know someone before you meet them ensures that your date will go that much more smoothly. You can pick up old threads of conversation and you'll already know more about their likes and dislikes.
Dating wherever you are.
Mobile apps give you the opportunity to meet new people, wherever and whenever you happen to be. This is ideal for those who travel frequently for work and feel they don't want to waste time trying to catch someone's eye in a pub or club.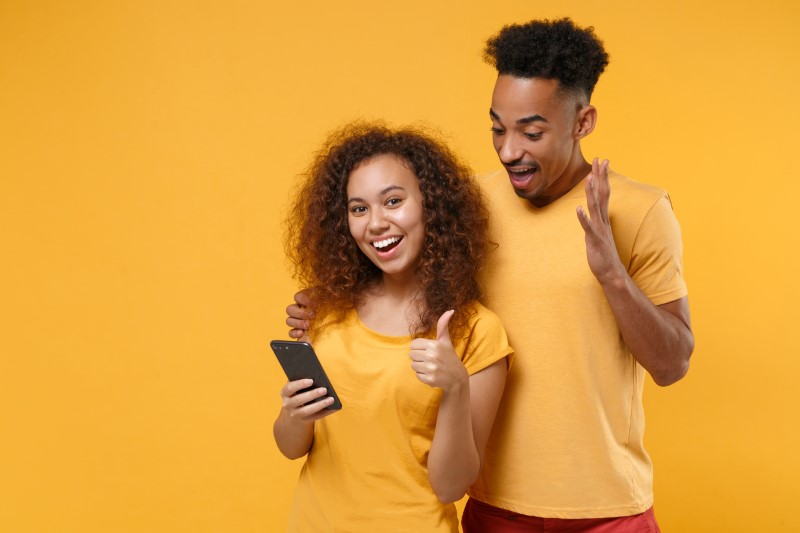 It's estimated that there are around 600million singles using apps, worldwide. Of these, around 50% are thought to use dating services at least once a month. Given that there are around 8,000 networks on the internet, that means there are always plenty of users online and ready to chat with you.
Just because you're using an app to find love, you're not killing romance.
What might give romantics some heart is that according to statistics by businessinsider.com, of those who do use dating sites around 80% are looking for a meaningful relationship.
It also seems that couples who meet through dating applications are likely to get married quicker than those who meet under more traditional circumstances.
Michael Rosenfield, a researcher at Stanmore University, attributes this to app users being able to set criteria for potential matches, as part of the online application process. In addition, it seems that most of these couples used profile-centric applications, rather than those that were photo-focused.