Love is an unpredictable, sometimes uncontrollable feeling that can well up from unexpected sources and at times that aren't always convenient. This is as true for singles as it is for married people and those in committed relationships that find themselves having met a new love.
After all, married couples aren't simply immune to attraction to others, and can form meaningful relationships with others outside of their marriage. Sometimes affairs can just happen, and sometimes a partner in a marriage can go out looking to have an affair.
If you are confused or feeling conflicted because you are married but in love with someone else, you've come to the right place. We'll discuss reasons for why you are in love and what the signs are, what you can do, and more.
How and why does it happen?
There is never one reason for why a partner in a relationship might be having an affair, or might find themselves falling in love with someone else. However, there are some common reasons that people in long-term relationships might find themselves straying:
Unhappy marriages – This may be the number one reason couples find themselves falling in love with other people. It could be that you have grown to dislike your partner or vice-versa, or that your sex life has lost its flame. Unhappy marriages can lead to resentment and open hostility, and finding alternative romances to cope with that kind of stress is a common enough occurrence. Of course, an affair can lead to an unhappy marriage as well. In either case, underlying issues are pushing the two of you away from each other, and the solution is to either address these problems or face the reality of divorcing one another.
Self-esteem issues – It can also be that you find yourself neglected by your partner, and as a result start to doubt your own attractiveness and worth. This may push someone to go out and look for somebody who appreciates their beauty and worth. Discussing this in an open and honest way with your partner might improve the situation for the both of you.
Knee-jerk responses to difficult situations or hard times – Stress can often be a catalyst for connecting people in unexpected ways. This can be from either work or even something tragic, like an accident. A shared experience between two people who have gone through traumatic or stressful situations can push them together despite previous or existing relationships they may have. It's important to note that in these kinds of situations, it is more likely that the two people are experiencing infatuation with one another rather than true love.
Emotional connections outside of your marriage – Sometimes best friends become something more than friends, and emotional bonds which tie you to a friend evolve into something more romantic. Even without sex, this kind of relationship can be construed as an emotional affair if the bonding is intimate enough. If any of the above also apply, it can push you or your partner to develop romantic feelings for someone they share an emotional bond with already.
Boredom – Of course, sometimes reasons for people to go out of their way to look for casual relationships can be as simple as needing some excitement in their lives. The random hookup that was meant to be a one-night stand can lead someone to fall in love unexpectedly, leaving them in a position where they should make a choice between their partner and the new lover.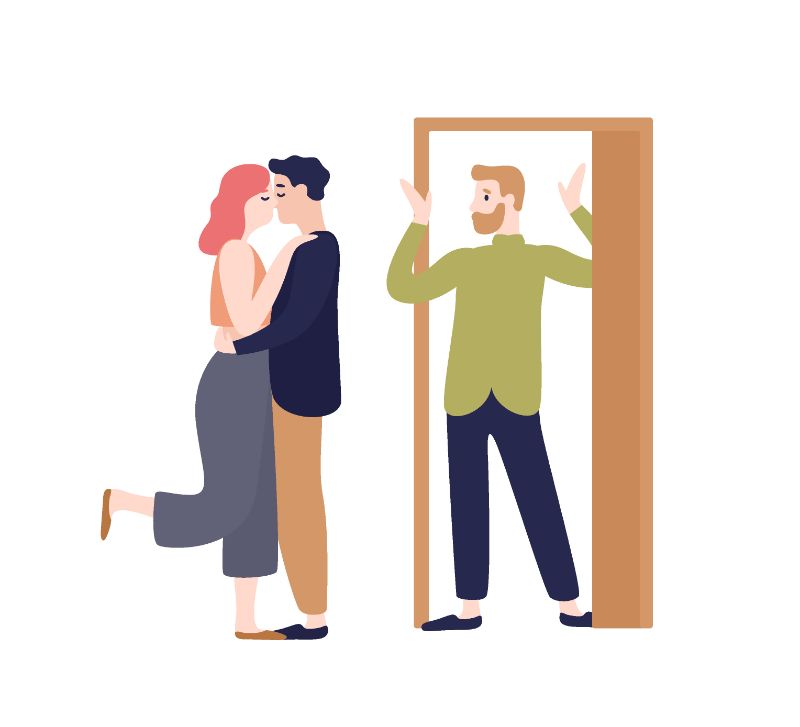 Signs you are in love with someone else
Signs that show you that you have fallen in love with someone shouldn't be unfamiliar to you. After all, you did at some point fall in love with someone else and see them as a soulmate, assuming your marriage was something you wanted.
But let's say that you need a refresher.
The person that is on your mind when you ask yourself whether you are in love with them or not should be someone that you share a bond with. This can be a deeper connection on an emotional level, shared experiences, or a feeling of enjoyment just being around them.
Of course, this feeling of enjoyment should be more intense. You aren't falling in love with every friend you have, as you know. Instead, you should feel close to this person, and like you want to always involve them in your activities before anyone else.
Naturally, this is going to be someone who is on your mind a lot. If you find yourself writing to them, messaging, or even calling them regularly, then this is a person who's become a priority in your life and, if the bond is meaningful and deep enough, may be someone you love.
Even more so if you don't want your current partner to find out. If you find yourself being discreet about the relationship, that may be a sign that there's more going on than you may want to admit.
In much the same way that a single guy would try to hide his relationship with a married woman, so too would a married woman hide the same relationship. The same also applies for married men hiding their relationship: it's a clear sign that there are feelings that are deeper.
Finally, it's one thing if this is someone with whom you can enjoy physical intimacy. However, true love is also being with someone when you aren't intimate. Love is being with someone when things can be boring, or mundane, and still feeling affection for them.
There are many other possible signs for whether you are in love or not with someone other than your current partner. However, if any of the above are feelings or experiences you can relate to, then you may be in love with someone else.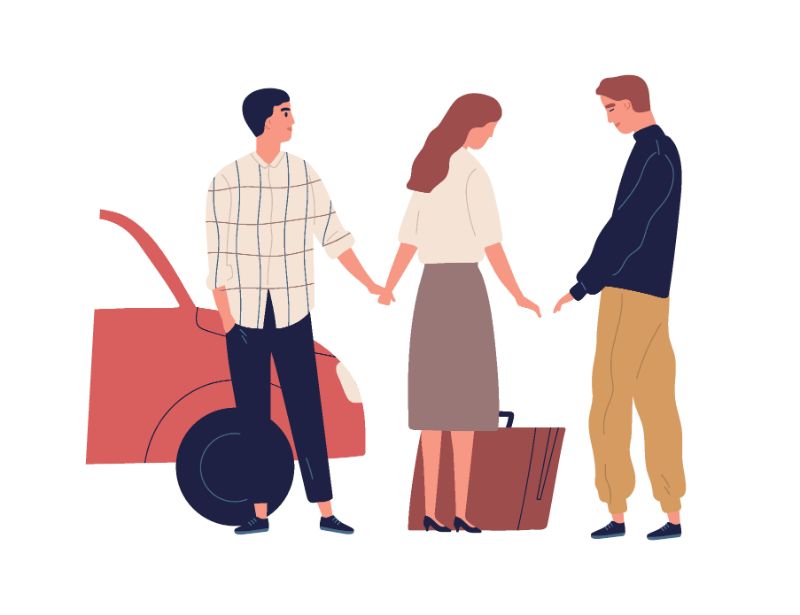 What to do if you find yourself head over heels for someone other than your significant other
​Falling in love with someone can happen to anyone at any time, married or not. What you do afterwards, however, depends on whether you want to salvage your current relationship or if you want to move forward.
If you do feel like you want to save your marriage or long-term relationship, the first thing you need to do is open up a line of dialogue about what you are going through. Honesty and openness are key to making a marriage work.
Discuss with your partner any issues you may be having, and be honest about the other person you are in love with: from the first time that you knew to any other experiences. Don't hide anything, because your partner will find out anyway. Better to hear it all from you.
Next, cut all ties with the other person. Do it cold turkey and be as clear as possible. If you can, do it over the phone and avoid seeing them again. You don't owe this person anything.
After that you will want to be spending time with your spouse mending your relationship. Focus on your own well-being and the well-being of your partner. Set up more frequent date nights and try to focus on improving or changing your communication habits with each other.
However, if you don't want to save your marriage and can clearly say "I'm in love with someone other than my husband/wife", then the choice is obvious. Sometimes relationships end, and there was no real saving it.
In this case, you still need to be honest with your partner and tell them what happened and why. They do deserve some explanation for why you are leaving them. Do yourself and your spouse a favor and try to ease them through this.
It's for the best in the long run if your ex and you split on amicable terms. This can avoid awkward situations and save you headaches as you divorce.
Want to know about the different kinds of affairs? Check out this article!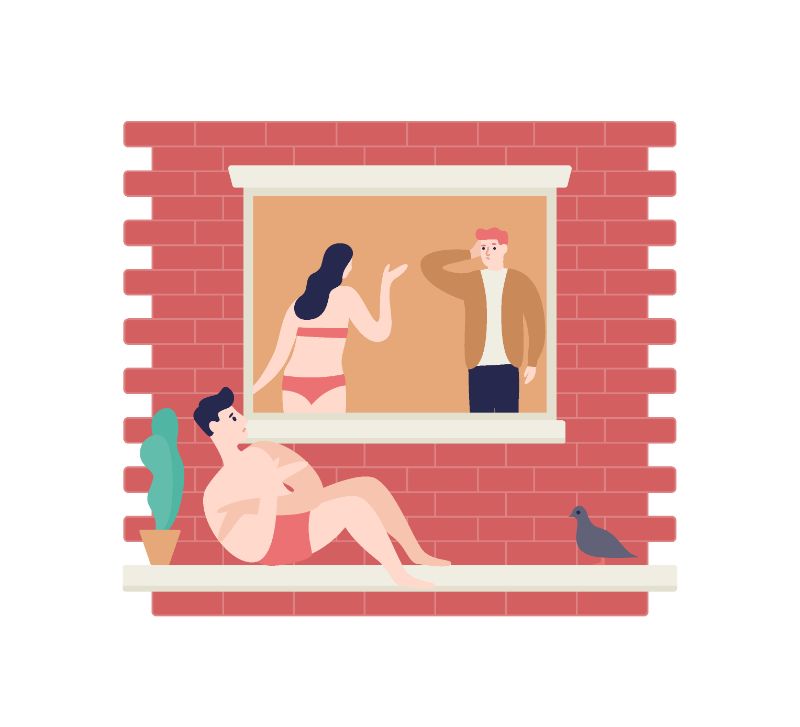 What are some of the pros and cons to having an affair?
If you are wondering about what kinds of pros and cons an affair could have, you are in luck. We have a few that should give you some clarity if you are wondering whether to go through with it or not.
Pros
The long-term consequences for having an affair can include gaining insight into your current relationship, either realizing that it isn't working or is more valuable than you realized.
You can experience new people and relationships that may reignite feelings in yourself about romance, sex, and more.
Feeling wanted can also improve your self-esteem and help you reignite passion after years of marriage where you maybe felt none.
It can also lead you to find someone else who may be more suitable as a marriage partner. Sometimes affairs work out, although not often.
Cons
The short-term consequences are going to be fairly painful for both you and your partner when they find out.
You are risking a relationship that you at one point wanted to have and felt serious about. Having an affair and falling in love with someone else might just close that door forever, which is also a potentially large long-term consequence. 
If you have children, they might feel torn between you and your spouse, and that can ruin a family dynamic and their emotional well-being. 
You can also lose good friends over this, especially if they are mutual friends and feel forced to decide between the two of you. 
Even if you stick with your partner, you won't be able to say to them "trust me" without having to go through a mountain of work rebuilding that trust. 
Best cheating & married dating sites
These are our top picks for online cheating and married dating. Find what works for you.
Sugarmummy
Find the sugarmummy of your dreams
Mature women up for a good time
Pay nothing to get started
Simple sign up
Married but Looking
Passion guaranteed
Many profiles to choose from
Private and discrete
User-friendly application
Justrooting
Get started free of charge
Connect quickly
Local, easy good times
OneNightFriend
Meet open-minded people
Flexible payment plans for added features
Free registration
Maturedates
Free basic account
Over 30's only
Casual, discrete connections
New users joining daily
AustralianLocals
It costs nothing to join
Match with people looking for the same thing
Lots of new profiles joining daily
Easy messaging function
EliteCupid
For people who value their career and time. Date like-minded individuals!
Personality assessment for enhanced screening

Global reach. Match with like-minded singles all over the world

Smart matching finds your most compatible partners

Meet your equal in values, lifestyle, and career ambition

In-depth profiling and unlimited search means unlimited matching
NaughtySecret
Free sign up
Discrete, casual dating
Get started fast
Easy to use platform
Aussiebang
Explore your wildest fantasies with Aussiebang!
Perfect match for a sex and fuck
Easy sign up process
SeekingArrangment
10MM+ Active Members
Mutually Beneficial Relationships
Empowered and Honest Dating
Elevated Lifestyle Experiences
Find like-minded adults
DateRussianGirl
Popular online communication platform with Slavic women
A variety of verified, active and up-to-date profiles
Protected by world's leading certificate authorities
SingleCupids
At SingleCupids, we believe that great relationships start with great conversations. Connect with like-minded individuals, share experiences, and ignite sparks of romance. Your next meaningful connection is just a chat away!
Chat & Connect: Engage in lively, meaningful chats with other singles. Whether you're sharing stories or discussing interests, it's all about building connections.
Experience Exchange: Share your experiences and learn from others. Discover the richness of different backgrounds and life journeys.
Dating Redefined: Find potential partners who resonate with your interests and values, making dating an enriching and fulfilling experience.
Virtual Events: Join exciting online events and themed gatherings to meet new people and create memorable experiences.
Privacy & Security: Your data and interactions are safe with us. SingleCupids takes privacy and security seriously to ensure a worry-free dating experience.
DateEuropeanGirl
Women here are very easy-going
100% chances to find your perfect match
Personal Data Remains Confidential
Flirt
Best for: Finding your local flirt
Free membership: Free registration, limited
Users: over 1 million
Eurobabes
Diverse Russian & Ukrainian Women
3000+ Profiles
Unique Matching
SingleSlavic
There are enough online Slavic girls to interact with on the platform.
The engagement is high thanks to access messaging functions.
Create meaningful and long-lasting relationships with like-minded singles
HotUkrainians
Casual sex encounter with HotUkrainians
Experience the thrill of online sex dating
Find your perfect HotUkrainians match
Friendswithbenefits
Get started for free
Find the passion you're looking for
Make adult friends with benefits fast
Untrue
Free registration
Personalised profiles
Instant notifications
Ashley Madison
Best for: Singles looking for no strings attached fun
Free membership: Free registration, limited
Users: 54 million
DateYourGirl
Meet real asian, european, and latino singles
Real-time communication with efficient tools
Professional dating services
CupiDates
Large database of verified & attractive Asian and European singles
Efficient communication tools for real relationships
Our instant messaging service brings you closer together than ever before.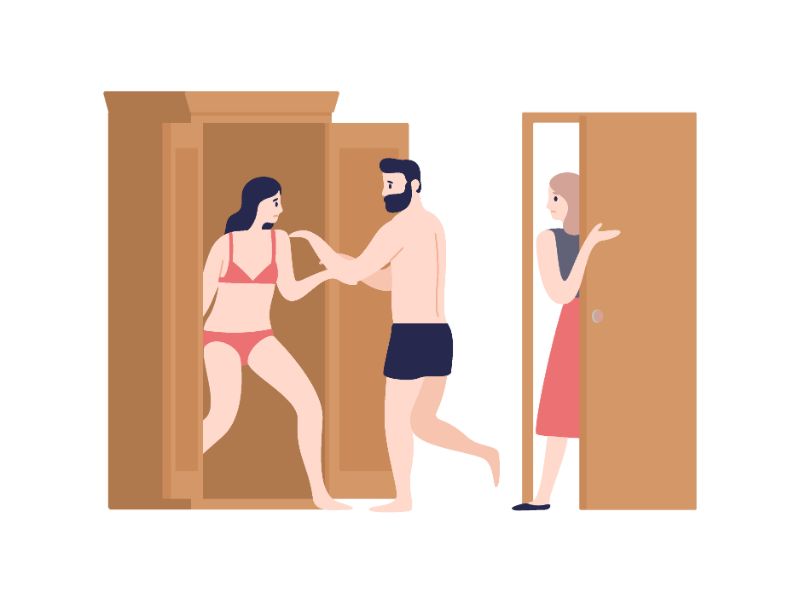 Making the right decision
We're not going to tell you what to do to make your situation work, because we really can't. The only person who can help you know the true love that you want to spend the rest of your life with is you. You will need to weigh the pros and cons of staying or leaving your spouse.
Consider certain priorities: do you have children? How old are they, and how impacted will they be by a divorce? Are you still fairly young, or are you older? Are you financially capable of supporting yourself and any dependents? Do you believe your new romance will work?
You may also just want to enjoy some casual fun on the side of your marriage, in which case you would cut off the ties with your new lover but keep cheating on your current spouse. This depends on whether you would prefer casual affairs without strings attached.
Human beings are not forced to be tied to one great romance in their lives. If you want to break up your marriage to pursue someone who makes you happy, then you are free to do so. However, if you want to try and fix your marriage, that's also an option as well.
The decision is up to you and no one else to make: not your spouse and not your new lover.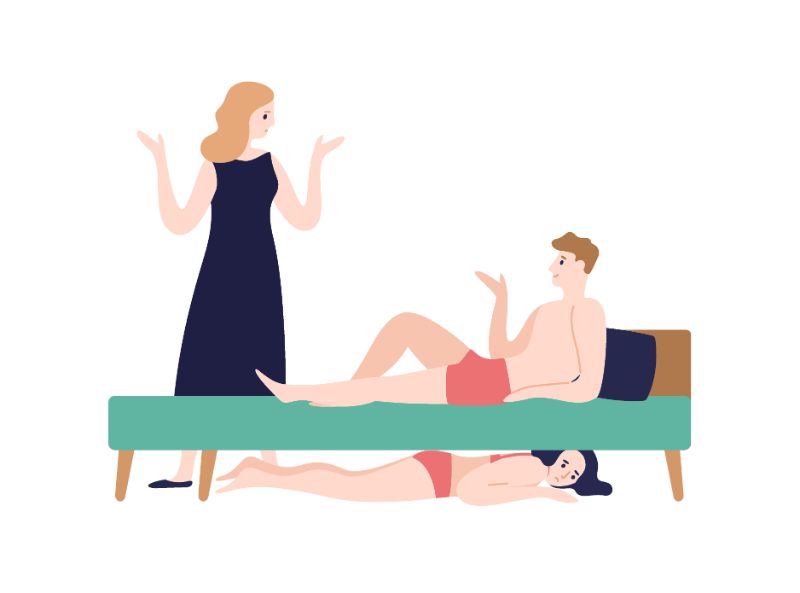 FAQ for married people who are in love with someone else
Being in love with someone other than your marriage partner can be a confusing experience, and there is no end to the number of questions you might have. We've answered some of the top frequently asked questions to help clear things up for you:
Is it normal to have feelings for someone else while married?
Yes, it is normal. In the first place, there's nothing necessarily wrong with having feelings for someone while you are married. Crushes on people are normal things to have, regardless of what your current situation is.
However, if you find yourself wanting to pursue a romantic relationship, that might be a sign that your current relationship isn't making you happy. It may be time to either confront your partner about how you can fix it, or move on.
Can a married woman love another married man?
Yes, a woman can love and even date another married man, despite being in a committed relationship herself. For how long this relationship lasts is up to the people involved and whether they want to keep it going or if the other spouses find out and stop it.
Can a happily married man fall in love with someone else?
Yes, a happily married man can fall in love with someone else. Just because you are happy doesn't mean that you aren't attracted to other people, either physically or emotionally. However, that doesn't mean you have to or will start a new relationship with this person.