In our Friends with Benefits review, we look at the friends-with-benefits.com dating website and the no strings attached experience it provides. We cover an overview of the site, its pros and cons, costs, how to register, and more. 
Friends with Benefits, or FWB, is a dating app and online dating site for hookups and casual dating of all kinds. If you aren't interested in trying to find love, then Friends With Benefits might just get you exactly what you want. Give the site a chance and see who is online near you!
Our Friends With Benefits review overview: how does it work?
Although FriendswithBenefits isn't known as one of the best dating sites for casual sex and affairs, it is a viable alternative to mainstream hookup sites like Tinder, or dating services like Bumble. You can sign up for and view profile pictures for free, but contacting users requires credits.
The service is pretty straightforward with only a few features to use. It's quick to sign up and easy to use, giving you a clear layout of matches that are popular or new. Most users are in their mid-twenties, but there is also a sizable number of members who are in the age range of 35-45.
You can even see explicit pictures of members, which other sites often block or charge you for. FWB also uses both credits and a monthly subscription for a premium membership if you want to do more than just browse. You will need to spend credits to send messages and ice breakers.
Beyond browsing the site and its members, there isn't much you can do here without spending money. There is also a cam service connected to the site, but it links to another webcam site and is a different service under the same ownership.
FWB is available via your laptop or home computer, iOS, or Android. Although you may need to spend money to get something out of the site, you can still enjoy yourself when you sign up. You may even see someone you like or match with, so why not try it for yourself?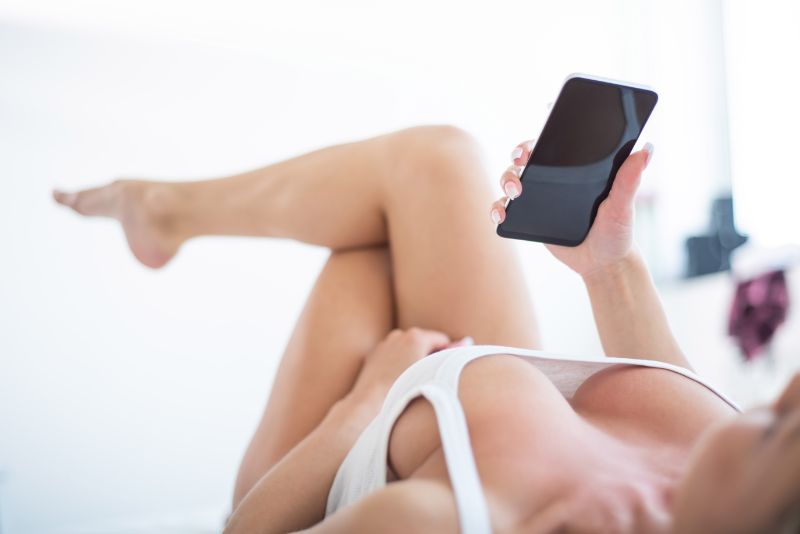 Friends With Benefits review of the pros and cons
FWB relationships are fast to make and flexible with what users are looking for or willing to agree to. There are actually a fair number of pros and cons that our Friends With Benefits review covers, but does the good outweigh the bad? Read on and decide for yourself!
Pros
FWB is a pretty straightforward dating service. On the one hand, this means no messing around with extra features, games, or long-winded questionnaires. Here are the pros from our Friends With Benefits review:
Matchmaking is flexible, and you can fine-tune your search for matches based on your compatibility across different interests, or search more broadly to get more matches
Various options for who you meet up with and under what circumstances, ranging from different types of affairs, hookups, friendships, and more
For first-time users of casual dating services, Friends With Benefits is easy to start with
You can view member pics on user profiles, even the explicit ones
Cons
Here are the cons we found in our Friends With Benefits review:
Some user reviews report that there were fake profiles that would try to rip off users, and warned to stay away because of scam artists
There is no free dating option on this service at all, so you will have to pay to see if you even like it
No options for LGBTQ+ members, with the only criteria for matchmaking being between "males" and "females"
You are given a username and password during the sign-up process, which you aren't allowed to change
Premium membership doesn't offer much, really just 5 icebreakers a day and a badge.
Friends With Benefits review: prices
This is a dating service that offers both credits and a premium membership with different subscription lengths. Credits are used to send messages and ice breakers. Premium membership doesn't allow you to send free messages, but you show up more frequently in searches.
You can pay using a credit card, Amazon web services, or Paypal.
Friends With Benefits review of credits
Credits can be purchased in 4 different bundles, with the fewest amount being 220 credits and the most being 2500 credits. Here are the prices in AUD per bundle and how many you get per bundle:
| | |
| --- | --- |
| Number of credits | Cost of credits |
| 220 credits | $56.00 AUD |
| 400 credits | $93.35 AUD |
| 900 credits | $186.72 AUD |
| 2500 credits | $466.82 AUD |
| | |
| --- | --- |
| Credits use | Credit spending |
| Icebreaker | 2 credits |
| Message | 10 credits |
Icebreakers can only be sent as a first message or as a response to another icebreaker.
Friends With Benefits review of premium membership
A premium membership lasts between 3 or twelve months and is an auto-renewable monthly subscription. The packages come in the following:
| | |
| --- | --- |
| Duration | Cost per month |
| 3 months | $24.89 AUD per month |
| 6 months | $18.65 AUD per month |
| 12 months | $15.56 AUD per month |
Unfortunately, a premium membership doesn't offer much on Friends With Benefits. You still need to use credits when you purchase a membership, so you may be better off just using credits. These are the features included when you upgrade:
Appear high up on searches
A distinctive badge that tells others you are a premium member
5 free icebreakers a day
How to register and use Friends With Benefits
One of the best things about the service is how quickly it is to register. You only need a bare amount of input to sign up and start using FWB, but adding information will give other users more to work with. Here's how you register and make the most of the site:
Select whether you are a man looking for a woman, or a woman looking for a man, and then your location and a more specific city. You will need to confirm that you are at least an 18-year-old or older and provide a valid email for verification. You will automatically be given a username and password to log in to the service with.
You can now browse through matches and locals, and even view photos of members. However, the service suggests you fill out your profile with basic information about your marital status, date of birth, location, hair and eye color, and your body type. You can also answer more in-depth questions about your interests, beliefs, and what you want to share in common with your matches.
The final piece of your profile to put together is your profile pic and any additional photos you want to add. You are free to add explicit pictures, but we wouldn't recommend it for your profile photo because you don't want to give away the goods too easily. Make sure your pictures are of a good quality and show off your best side.
Friends With Benefits review FAQs
As you can see from our Friends With Benefits dating review, it's a straight-to-the-point casual dating service. However, we understand that there will still be some questions about it. To help you out, we've answered some of the most frequently asked questions below.
Is Friends With Benefits legit?
Yes, it is a legitimate dating service. Our Friends With Benefits review verified the authenticity of the service. If you are having issues meeting someone, you can contact support for help on ways you can improve your matchmaking results. Contact them as well if you think you are the target of a scam.
Who is Friends With Benefits for?
Our Friends With Benefits review outlines that this is a service for adults who are looking to enjoy casual sex, hookups, and affair dating. Most users are between 25-40, with a few being 40+. There are options for friendship and other non-sexual relationships, but it is mostly an alternative to mainstream casual dating services.
Can I really start a "friends with benefits relationship" here?
Yes, it is certainly possible to start a "friends with benefits" kind of relationship here. After all, this is what the service is for. Connections are fast to make and it doesn't take long to see if you hit it off with someone. Just make sure they want the same thing.
How does the algorithm match me up with other users?
The algorithm is actually pretty simple: Friends With Benefits matches you up with users who tick the same boxes as you do. If you are having trouble matching with someone, it may be that you've ticked too many boxes and someone isn't ticking all the same boxes.
To get an increase in matches, try generalizing your searches and unticking some of the filters that you set. This should produce more results.
Friends With Benefits review: our final thoughts
When it comes to casual dating locally, finding and trying alternative websites and apps can introduce you to people you wouldn't meet on mainstream services. It can also get you results faster than some mainstream services, even if it will cost you more to do so.
In this Friends With Benefits review, we found that the service can be a pricey one to use. However, if you just want to browse around quickly to see who is in your area then FWB can help you out. Signing up is free after all, so that can be an incentive to just check it out.
You may even enjoy the service and decide to commit to it yourself. We would just recommend that you focus on credits at first.