Subtle Asian Dating is an offshoot of a Facebook Group called Subtle Asian Traits which has 2 million+ members. Members would often share memes, Tiktoks, funny images and more while discussing topics related to their own experience of Asian diaspora and Asian culture.
One member going by the handle of "Hella chen" saw the popularity of discussions about dating apps, websites, and dating experiences for Asians and decided to create a platform exclusive to facilitating meetups for Asian people.
In this article, we'll look at what Subtle Asian Traits and Subtle Asian dating are all about, how it became so popular, why it works, and more. Read on to find out about this Asian dating craze!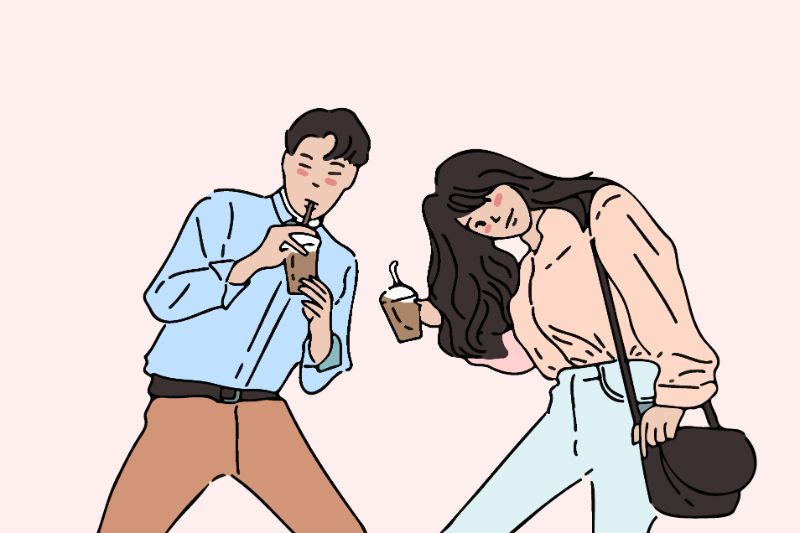 Connecting Subtle Asian Traits to Subtle Asian Dating
Subtle Asian Dating, or SAD as it is referred to by its members, is not unique in the way that it is a dating service for Asians around the world. In fact, there's a million services almost like it. However, how SAD started and how it works are truly unique.
To begin with though, it's helpful to look into what Subtle Asian Traits, or SAT, is to get some context about what makes SAD so different.
Subtle Asian Traits: A social media community
As stated, Subtle Asian Traits started off as a Facebook group that became popular amongst Asian women and men who were diasporic in some fashion or another. Whether they were Asian Americans or Asian Australians, they shared similar traits in common with each other.
The group focused on sharing cultural references to Korean, Chinese, Japanese, and other Asian heritage interests that had made their way to Western society. This includes sharing interests about Anime, your love of bubble tea, k-pop and drama, and strict parents.
Of course, the community is not without criticism, and has been noted for its focus on Eastern Asian culture, leaving South Asian voices almost entirely out of the picture.
The group has also been labeled as a "Boba liberalist" community, which means that people see it as politically shallow, consumerist, surface-level, mainstream Asian American liberalism. The belief is that they are privileged and complacent with the bare minimum.
Nevertheless, the group has provided an outlet for many Asians around the world to enjoy themselves and share experiences with one another. It does, however, promote monolithic stereotypes as a norm, such as a focus on STEM, Asian men being short, and so on.
As a place for people to come together and enjoy themselves, the community is still thriving. It was only natural that relationships would become a core factor of interest for them, and from that user Hella Chen branched out with Subtle Asian Dating, or SAD.
Subtle Asian Dating: Taking romance in an exclusive community a step further
What started as a 10 person group quickly ballooned into a service that attracted thousands of users. After a meme gained traction on Subtle Asian Traits about SAD, hundreds of thousands of users flocked to the site, mostly from the United States, Canada, and Australia.
One of the interesting features about SAD is that it focused, at first, on discussions about dating and relationships for Asians in Western society. Topics included stereotypes about Asian men, overbearing parents being involved, and difficulties users had.
What really makes SAD unique is the way in which it works with dating profiles and matchmaking. Rather than going on for yourself, most members "auction" off single friends by posting dating profiles that they write up for them.
These posts that advertise friends include primarily basic information, such as physical and education "stats", a simple pro and con list, and a selection of candid photos.
Of course, with an approach like this, some people have called SAD a type of marriage market for matchmaking that one would find in Beijing or Shanghai. There are naturally success stories involved, but sometimes it's done as a way to poke fun at friends.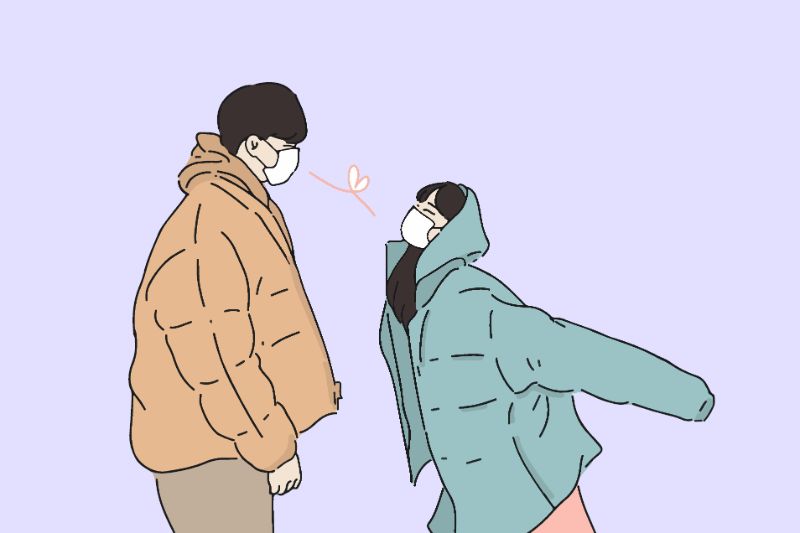 For whom is Subtle Asian Dating?
Subtle Asian Dating has developed into one of the more frequently used dating services for Asians around the world, particularly millennials who are middle to upper-middle class. Although it is open to any Asian ethnicity, it is mostly East Asian and Southeast Asian.
The bottom line is that people with an Asian background or heritage are welcome to the service, although there is a certain aesthetic that the site pushes for whether intentionally or not. That also means learning some lingo that is used between members.
Unfortunately, the sometimes monolithic stereotyping the site can see in its comments section tends to push minority groups out. This includes South Asian, Southeast Asian, and LGBTQ people who feel pushed out, although the service is working to include them. 
Asian singles online
These are our top recommendations to find asian singles online.
eharmony
Proven matchmaking track record
Hundreds of good reviews
Genuine people looking for connection
Get started easily
AsianMatchMate
Limited free profile
Thousands of sexy, single Asians
Amazing community
Great chances of finding love
Friendswithbenefits
Registering is free
No-strings-attached goes
Easy to use application
New users daily
EliteSingles
Up to 20,000 new users in Australia each month
High quality profiles only
Meet likeminded Asian men and women
Ashley Madison
Best for: Singles looking for no strings attached fun
Free membership: Free registration, limited
Users: 54 million
EliteCupid
For people who value their career and time. Date like-minded individuals!
Personality assessment for enhanced screening

Global reach. Match with like-minded singles all over the world

Smart matching finds your most compatible partners

Meet your equal in values, lifestyle, and career ambition

In-depth profiling and unlimited search means unlimited matching
OneNightFriend
Meet open-minded people
Flexible payment plans for added features
Free registration
Aussiebang
Explore your wildest fantasies with Aussiebang!
Perfect match for a sex and fuck
Easy sign up process
DateRussianGirl
Popular online communication platform with Slavic women
A variety of verified, active and up-to-date profiles
Protected by world's leading certificate authorities
Justrooting
No cost memberships
Find kinky friends fast
Asian singles near you
SingleCupids
At SingleCupids, we believe that great relationships start with great conversations. Connect with like-minded individuals, share experiences, and ignite sparks of romance. Your next meaningful connection is just a chat away!
Chat & Connect: Engage in lively, meaningful chats with other singles. Whether you're sharing stories or discussing interests, it's all about building connections.
Experience Exchange: Share your experiences and learn from others. Discover the richness of different backgrounds and life journeys.
Dating Redefined: Find potential partners who resonate with your interests and values, making dating an enriching and fulfilling experience.
Virtual Events: Join exciting online events and themed gatherings to meet new people and create memorable experiences.
Privacy & Security: Your data and interactions are safe with us. SingleCupids takes privacy and security seriously to ensure a worry-free dating experience.
DateEuropeanGirl
Women here are very easy-going
100% chances to find your perfect match
Personal Data Remains Confidential
Flirt
Best for: Finding your local flirt
Free membership: Free registration, limited
Users: over 1 million
Eurobabes
Diverse Russian & Ukrainian Women
3000+ Profiles
Unique Matching
SingleSlavic
There are enough online Slavic girls to interact with on the platform.
The engagement is high thanks to access messaging functions.
Create meaningful and long-lasting relationships with like-minded singles
CupiDates
Large database of verified & attractive Asian and European singles
Efficient communication tools for real relationships
Our instant messaging service brings you closer together than ever before.
HotUkrainians
Casual sex encounter with HotUkrainians
Experience the thrill of online sex dating
Find your perfect HotUkrainians match
DateYourGirl
Meet real asian, european, and latino singles
Real-time communication with efficient tools
Professional dating services
How did Subtle Asian Dating become so popular?
With the rise of K-Pop, anime, bubble tea, and even Tiktok, it's no wonder that a hype about "generation Asian" came about. Yet spaces for people to discuss these things who actually have a heritage or cultural connection were limited.
In many ways SAT provided users with a place to do just that and vent about all the issues that were personal to themselves that they feel only other Asians would find relatable. Naturally, relationships and dating found their way into these discussions.
From there, it was a simple matter of capitalizing on that focus and creating a space dedicated to just relationships for Asians. That means discussions, sharing memes about dating, and even setting up matches, either hookups or serious relationships.
Does Subtle Asian Dating work?
The reality is that, in real life, yes, Subtle Asian Dating does work and members do have success stories to share. Despite the auctioning off of members by their friends being a particularly odd way for a dating service to work, members have seen good results.
However, that doesn't really mean that we think it is a good place to turn to for dating. Yes, just because there is a chance that a service can make a connection for you doesn't actually make it useful or of a high quality: mash enough people together and eventually some stick.
In the end, we think it works as a social media platform, but as a dating service it seems too niche and a little too exclusionary to be effective for a wider audience.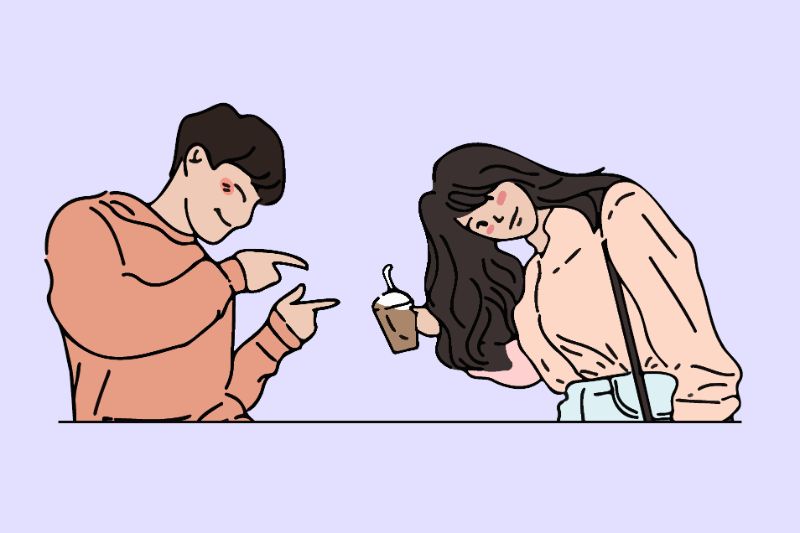 Pros & Cons of Subtle Asian Dating
Subtle Asian Dating is perhaps more than with other similar services a niche, if not divisive platform whose rating really depends on who you ask. To help you find if this is for you, we've broken down some of the pros and cons of SAD.
Pros
Naturally there's a lot going on here that SAD offers over other dating platforms, especially for Asian people who may feel left out of the dating loop:
The service isn't your standard platform for Asian Dating, but is very much an interactive social media service exclusive to Asians and can be informative about dating Asian women and men
You can enjoy podcasts, chats, games, and more with other Asians
There's a light-hearted approach to dating here that can make it more fun that your average dating site
Despite the unique auctioning approach, there are a lot of success stories for SAD members who felt lost prior to using it
Cons
Of course, the underlying problem with SAD is that it just really isn't for everyone, despite efforts that it makes:
The service isn't nearly as inclusive as it could be, and there are real issues with cyberbullying, and objectification of users via fatphobic and transphobic comments
In line with that, Subtle Asian Dating's community really only embraces a certain type of user, so many may feel as if they don't fit in
The idea of being auctioned off is off-putting, even if it is only meant in jest. It's still an awkward kind of objectification that has no place in modern matchmaking
This is really only a dating service in a barebones kind of sense, as there's little you can do to influence your success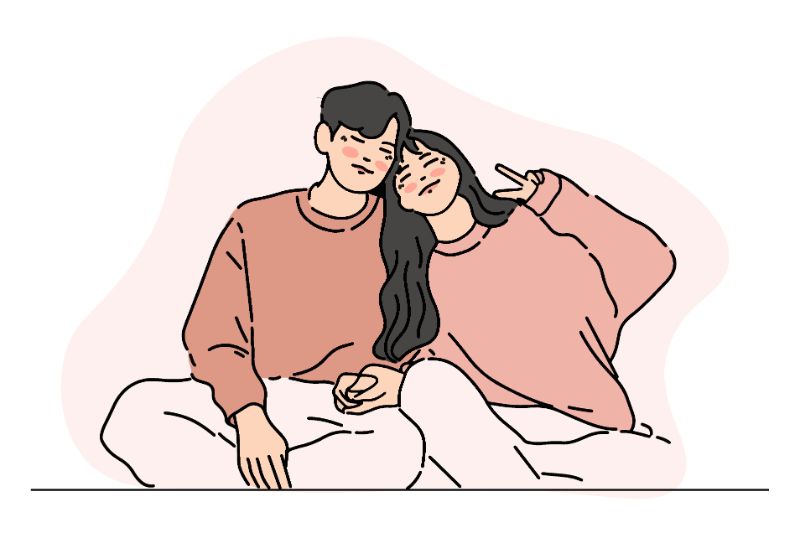 Subtle Asian Dating FAQ
Although we think you could do better when it comes to ethnicity dating to meet Asian singles, that doesn't mean there isn't a place for something like Subtle Asian Dating. For those who still have questions, we've answered some of the most frequently asked.
Can you find love successfully on Subtle Asian Dating?
Yes, you can. There are actually quite a few success stories about it too. Take for example Harriet Lee, 25 and Johnathan Jung, 24. They were SAD members for 2 years before being auctioned off by friends and finding each other. As Johnathan says:
"At first I was so ambivalent about being on SAD, but my friends in Maryland had insisted on me making a post. So I let them. When I look back at it, me responding to Harriet's DM has changed my life completely. And if I [could] go back and do it again, I would."
However, that isn't a guarantee it'll work for you, so even if it can work, it may be better to approach SAD as a type of fun experience rather than a real dating service.
What are some alternative apps or sites to meet Asian singles online?
Depending on what you are looking for, Tinder is great for hookups so long as you go through the process of filtering your matches. If you want something more serious, Hinge or Bumble can be effective with the right filters on.
For more Asian specific services, Boba Meets Bagel is another SAT inspired dating service that plays on the Coffee Meets Bagel name.
How can I join Subtle Asian Dating?
You can start by joining the Facebook group for Subtle Asian Traits, and from their you can sign up for Subtle Asian Dating once your registration is confirmed. You will need to provide some photo proof of your Asian heritage, so keep that in mind.
It's essentially all done through Facebook, so keep that in mind as you will obviously also need a Facebook account before you can start.