In this Maturedating review, we'll provide you with an overview of the dating platform, the pros and cons of matchmaking with this dating service, price and premium memberships, and how you can register with Maturedating.
Maturedating.com is an online dating site for older singles who want a serious relationship rather than a casual relationship or hookup. Although the service is intended for anyone who is 40+, the most popular age group using Maturedating are people between 50-64, according to the site.
The service offers flexible payment periods, a success guarantee, and several premium features to improve your online dating experience. Read on through our Maturedating review to learn everything you need to know about finding love later in life!
Maturedating review overview: how does it work?
As a dating service, Maturedating provides you with access to local singles who are between 40 and 60+ and interested in long-term relationships, via their app and website. There's a significant range of ages of mature singles, giving you plenty of options.
As you will read in our Maturedating review, one of the big pros to this site is that it is easy to sign up for, quick to learn how to use, and user-friendly. You can import your information for your profile from Facebook, or set it up separately.
You can enjoy matchmaking based on different filters that vary depending on your membership. These include location, age range, height, and more. You can either message matches independently or join chat rooms to talk with multiple people at once.
Once you have matched with someone you connect with, you can arrange for how you would like to meet and begin dating in person. Thanks to the flexible payment options, you don't have to worry about an extensive membership subscription either.
Overall, Maturedating provides older singles with a simple way to connect with other singles. It's affordable and provides you with enough options for how to set up your premium membership so you can make dating work on your schedule.
If you want to find a reliable service for meeting mature singles in your area, give Maturedating a try. Their success guarantee suggests that they are confident in their matchmaking capabilities, which is encouraging to see.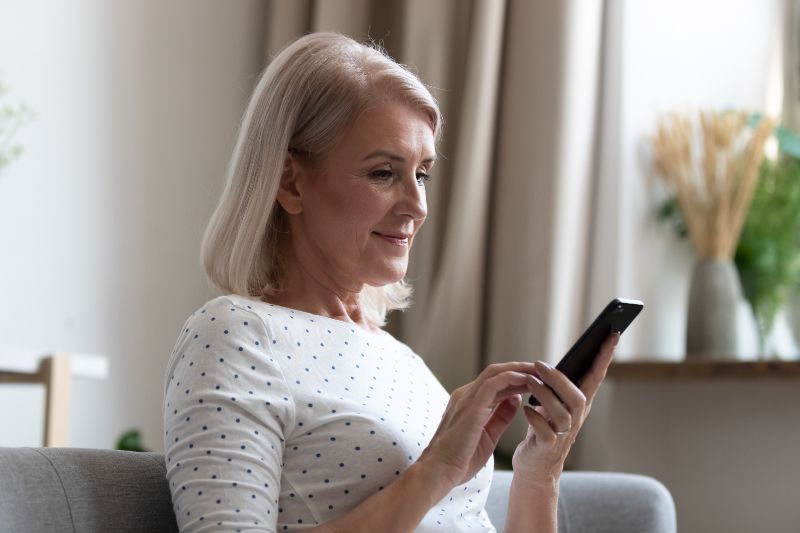 Maturedating review of Pros and cons
Like with any dating service for long-term relationships, there are pros and cons. Our Maturedating review highlights them below to give you a better overview of what you can expect:
Pros
Although the user base isn't enormous, there are more dedicated users here than on other mainstream websites
You have the flexibility to expand your search radius and filters to include larger cities, so you can use a set of filters that works for you
Because it is not a mainstream mature dating site, you will find members here that you might not find elsewhere
Premium members can enjoy video and chat options for getting to know matches in various ways
Cons
User reviews have reported that some scammers may be using fake profiles on the site, but Maturedating is trying to introduce new verification features to safeguard users and to combat this
Most features are locked behind the premium membership, meaning you have to commit to the service if you want to use it
Because Maturedating isn't a large-scale popular brand, there will be fewer users to match with
Maturedating review: prices and membership
Maturedating offers you flexibility for how long you want to keep your membership. You can purchase a membership for as short as a 1-day trial, or for as long as 3 months. The prices and lengths per price are listed here:
| | | |
| --- | --- | --- |
| Duration | Cost per day | Tost cost |
| 1 Day | $1.78 per day | $1.78 |
| 1 Week | $1.64 per day | $11.50 |
| 1 Month | $1.51 per day | $45.16 |
| 3 Months | $1.37 per day | $123.05 |
The primary way that you can pay on Maturedating is with a credit card. Whether you are using a pre-paid card or one that is more permanent, it will be your primary way of purchasing the premium membership.
Maturedating review of premium membership features
Maturedating is a service that does require you to pay to unlock the full potential of its matchmaking services. Most features needed to successfully date someone online are locked behind the premium membership. This is to help prevent scammers from using the website.
These are the features that you unlock when you subscribe to the premium membership of Maturedating:
Full access to all swiping and text chatting features
Full access to video chat with other members, as well as sharing photos privately
View full-sized images of profile pictures and member photos
Extended match results to help you find a perfect match
More filtering options to refine your searches, including physical appearances or cultural backgrounds
Use of premium support for when you need assistance or questions answered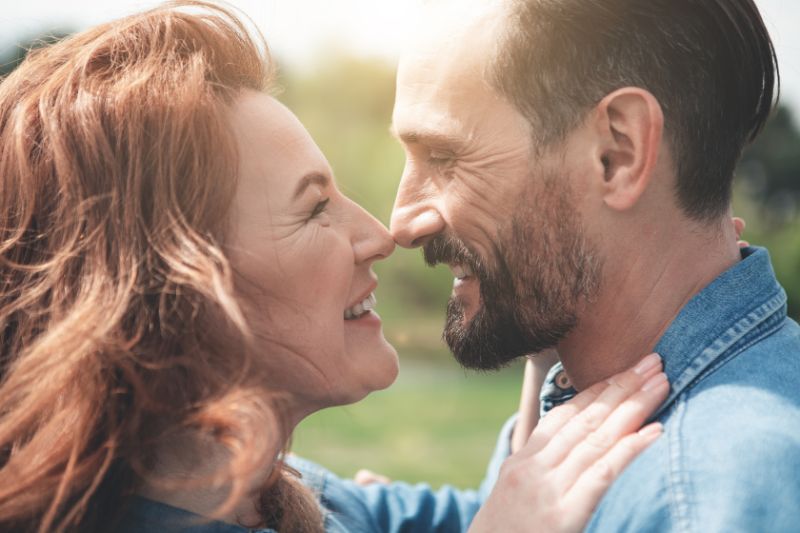 Maturedating: how to get started
Signing up with Maturedating takes almost no time at all. If you just want to register with the site, you can do so in as little time as 2-3 minutes. To register and complete your profile, follow these steps:
Initial registration: When you first get to the website or open the app, you will be asked if you are either male or female, and whether you are interested in dating males or females. Once selected, you will be asked to provide a valid email address and a password for the site. Finally, verify your account through the email address you've provided to access the site.
Profile information: You've now registered for the site. You can look at matches now and technically use the site or app. However, without any information about yourself and your ideal dates, the algorithm will have a tough time matching you up with others. This means that you should take the time to fill out your interests, physical appearance, religious beliefs, and more. The more information you give, the better your results will be.
Dating profile picture: Finally, if you want to make sure that members don't think you have a fake account, you will need to upload a dating profile photo. This is important because a good picture is the first impression someone will have of you if they match with you. A good or bad picture can be a deciding factor for whether matches swipe away from you or send a message. Ask a friend, take your time with getting the picture just right, and consider paying a professional to take your picture for you.
Maturedating Review: FAQs
The dating experience with our Maturedating review has been positive: it's a streamlined service that is user-friendly and intended to be accessible to everyone 40+.
However, in case you still have some questions about it, We answer some of the most frequently asked questions below. Read on to find the answers you've been looking for!
Is Maturedating legit?
Maturedating is a legitimate service for connecting mature singles. However, you might encounter scam artists trying to take advantage of other users.
Be careful when using any online dating service and take steps to avoid being a target. This includes not giving out personal information, financial data, or sending money to someone you've met online no matter how trustworthy you think they are.
Who is Maturedating for?
If there's one point our Maturedating review has tried to get across, it's that it's not for people in their 20's! This is a dating service that is for single people who are between 40 and 60+ and looking for a soulmate or long-term relationship.
How can I contact customer support?
You can contact customer support at Maturedating through an online form on their website. They will send you an email to the address you registered for within a few days. However, some users mentioned that responses can take up to a week.
If you are a premium member then your message will be pushed to the top of the queue and should be responded to quicker.
Are there other senior dating sites like Maturedating?
If you aren't convinced by our Maturedating app review that this service is right for you, there are other online sites you can use to meet up with older singles who are between 40 and 60+. These are for services for long-term relationships, not casual hookups:
Maturedating review: our final thoughts
Is Maturedating one of the best dating sites for singles between 40 and 60? According to our Maturedating review, we believe that it is a contender for anyone who is looking to use an alternative to mainstream dating platforms.
The service's major drawback is that it requires you to be a premium member to use it to its full potential. Once you do, though, you will be able to enjoy taking part in online dating with an active community. If you want to use something that isn't mainstream, give Maturedating a try and sign up for free today!