Trying to find other Christian singles for romance can feel difficult, especially when you aren't sure of where you can go to meet other devout people for a relationship. This is why we have compiled a beginner-friendly guide for advice and guidance on Christian faith-based dating.
We understand that looking for other singles within your faith is important to you. To help your search for romance, we examine dating as single Christians, how faith is involved, and where you can go to make your search for the perfect balance between belief and love work.
We will also tell you what the role of God and faith can be when you use a dating app or website, and how that stacks up with biblical dating. We also cover how you can optimize the way you meet single Christians through dating services.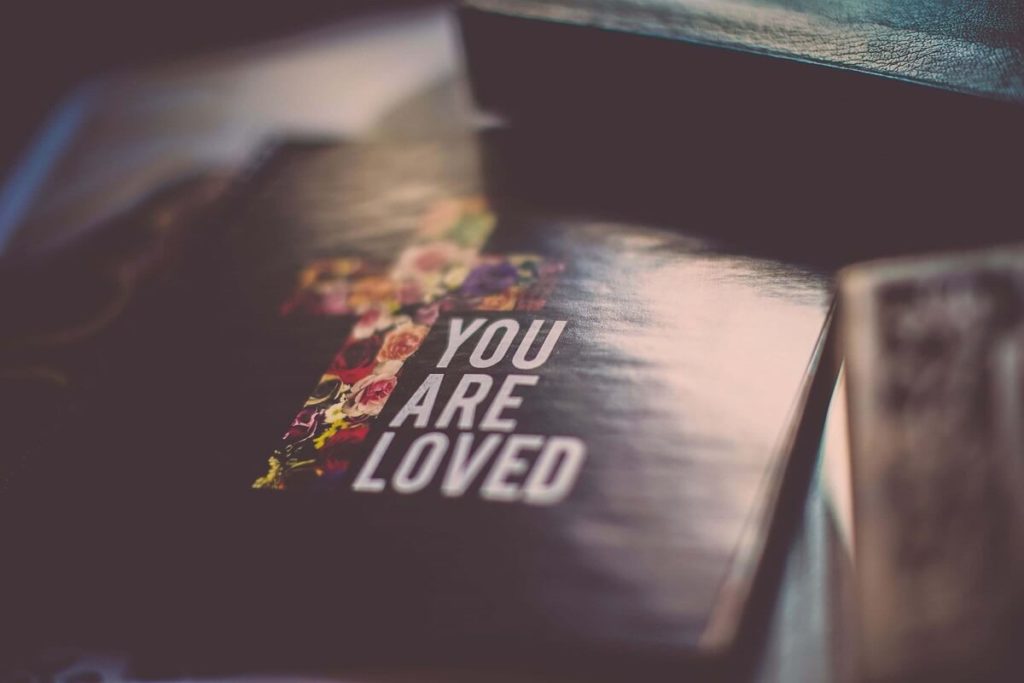 If you are new to looking for love and need some help, or just want some of the free advice we share, then there is something here for you.
Read on to learn more about the role your love of the Lord plays when you begin dating and where you can go to find Christians who want love and serious relationships.
Rules for the best Christian dating sites and apps
Place the Lord, faith, and your own comfort at the forefront of your online dating experience. This should be a no-brainer to Christian men and women when they look for dating advice online, but it bears stating.
This means that you should always place your love of the Lord and faith as a vital element of your relationships with potential partners. Each person has their own view on the role of God in defining dating, so make it clear in your dating profile how you feel about this.
Free sites like Christian Dating for Free (CDFF) and paid services both want you to find a suitable soulmate as you write your own success stories. The more information you can include in your profile on a Christian dating app, the better your matches will be.
Finally, your dating experience relies on how comfortable you are. If you prefer to use a dating site over an app, that's perfectly fine. If you want to take things slow, do so. This applies to messaging, matchmaking and going through all the people you meet as you date.
Make your boundaries clear and don't put yourself into a situation where you may feel awkward. This goes for every step of the dating process, from choosing the service you want to use, filling out your profile, and even going out on dates with other singles.
Religious dating recommendations
These are our top picks for singles who are guided by their faith when dating.
eharmony
Create an account for free
Chat to like-minded people before meeting
Join hundreds of other religious Aussies
Singles50
It's free to get started with an account
Over 50s in your area
Trusted by the religious community
Safe and secure
Be2
Start your journey for free
Match with people like you
Date with confidence
EliteCupid
For people who value their career and time. Date like-minded individuals!
Personality assessment for enhanced screening

Global reach. Match with like-minded singles all over the world

Smart matching finds your most compatible partners

Meet your equal in values, lifestyle, and career ambition

In-depth profiling and unlimited search means unlimited matching
OneNightFriend
Meet open-minded people
Flexible payment plans for added features
Free registration
Aussiebang
Explore your wildest fantasies with Aussiebang!
Perfect match for a sex and fuck
Easy sign up process
DateRussianGirl
Popular online communication platform with Slavic women
A variety of verified, active and up-to-date profiles
Protected by world's leading certificate authorities
DateEuropeanGirl
Women here are very easy-going
100% chances to find your perfect match
Personal Data Remains Confidential
SingleCupids
At SingleCupids, we believe that great relationships start with great conversations. Connect with like-minded individuals, share experiences, and ignite sparks of romance. Your next meaningful connection is just a chat away!
Chat & Connect: Engage in lively, meaningful chats with other singles. Whether you're sharing stories or discussing interests, it's all about building connections.
Experience Exchange: Share your experiences and learn from others. Discover the richness of different backgrounds and life journeys.
Dating Redefined: Find potential partners who resonate with your interests and values, making dating an enriching and fulfilling experience.
Virtual Events: Join exciting online events and themed gatherings to meet new people and create memorable experiences.
Privacy & Security: Your data and interactions are safe with us. SingleCupids takes privacy and security seriously to ensure a worry-free dating experience.
Eurobabes
Diverse Russian & Ukrainian Women
3000+ Profiles
Unique Matching
Flirt
Best for: Finding your local flirt
Free membership: Free registration, limited
Users: over 1 million
SingleSlavic
There are enough online Slavic girls to interact with on the platform.
The engagement is high thanks to access messaging functions.
Create meaningful and long-lasting relationships with like-minded singles
Justrooting
Best for: Quick contact
Free membership: Free registration, limited
Users: 90,000
Ashley Madison
Best for: Singles looking for no strings attached fun
Free membership: Free registration, limited
Users: 54 million
HotUkrainians
Casual sex encounter with HotUkrainians
Experience the thrill of online sex dating
Find your perfect HotUkrainians match
CupiDates
Large database of verified & attractive Asian and European singles
Efficient communication tools for real relationships
Our instant messaging service brings you closer together than ever before.
DateYourGirl
Meet real asian, european, and latino singles
Real-time communication with efficient tools
Professional dating services
Filling out your profile to help you meet other Christian singles
Your profile is one of the most important things to spend time on when you use online services. Think of it as an advertisement for yourself, featuring your values, interests, and the best things about yourself.
This means filling out questionnaires for your profile when you first sign up to online dating sites such as Christiancafe, EHarmony, or even CDFF. When you have signed up to the website or app of your choice you will then be able to do a free search for a match.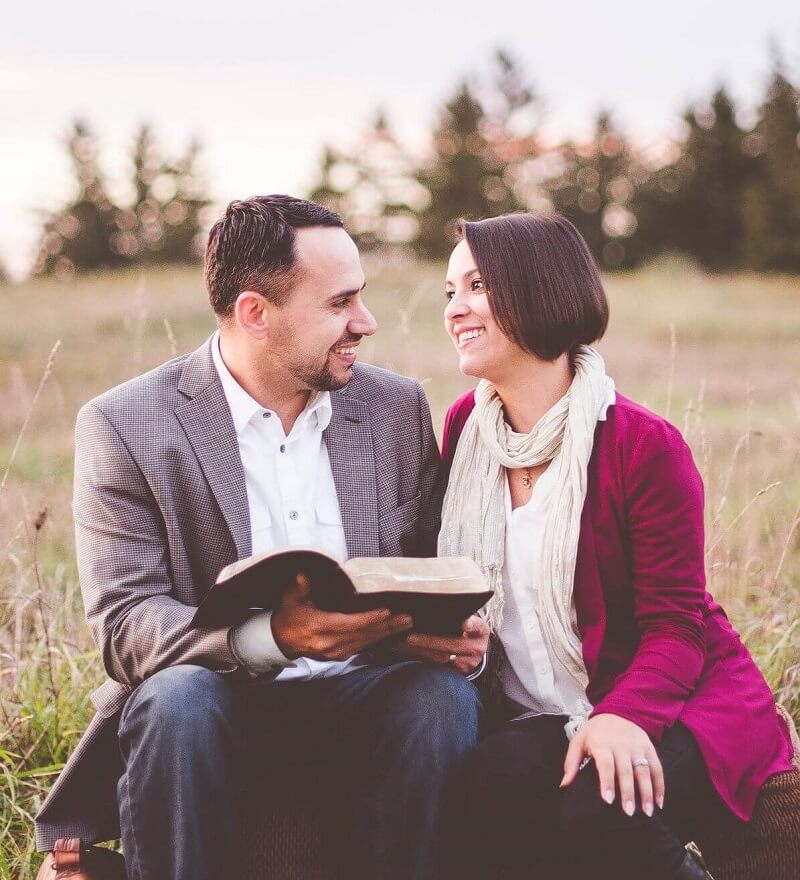 You can look for partners based on their denomination of Christianity, such as Catholic, Protestant, Episcopal, and more. You can also search by location, age, body type, hobbies, and more. Your compatibility with someone will be set by the time you spend on your profile.
Next, choose a profile picture that shows off your best side. When it comes to online dating for Christian singles, you should make sure it is a picture that shows you smiling, well-lit, and inviting. Consider asking a friend or hiring a professional to help you out.
Finding the best service: online dating with Christian Mingle
Online dating sites come in all shapes and varieties. Christian Mingle stands out as a premium service because it encourages serious relationships between singles who are just as committed to their love for the Lord as they are to one another.
This is why we recommend Christian Mingle. Not only is it a new top-notch dating site and online dating app, but it truly represents the ideals of Christian relationships.
That doesn't mean it is the only new service available to you. If you prefer a free site or apps, for example, CDFF is a perfectly fine free service as well. The quality of the site itself won't be as high as a paid site, but that is to be expected.
Sometimes services can be split on the denominations that they cater to, so you may have to look around to see if there is one better suited for your beliefs. You can find better results by reading testimonials, reviews, and success stories to get a better overview.
Even though we do recommend Christian Mingle, we also believe that you should take your time to find a service that is right for you. Sites such as EHarmony or Christian Connection can also get you good results.
The most important thing when it comes to online dating is to use a service that feels good to use and is even fun and exciting.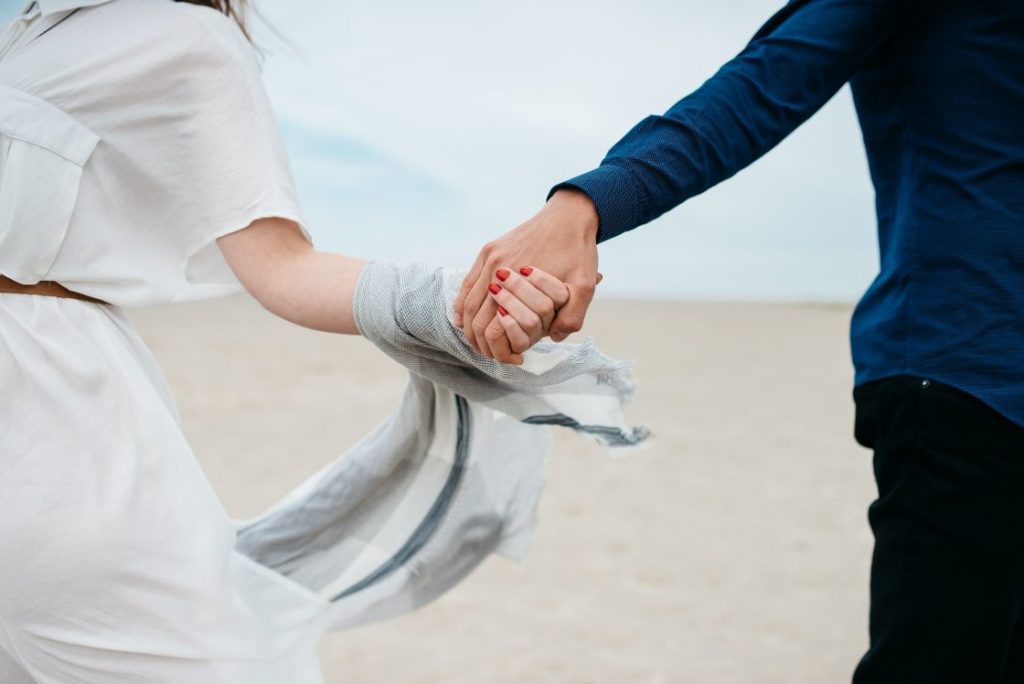 The role of God and faith in a relationship
When it comes to understanding the role of the Lord in your relationship experience, all single Christian men and women should know that He is a central pillar to your way forward. This is to say that you should act within your belief in Him, and act in a way that you feel is acceptable.
If you are looking to meet Christian singles, you need to first love Him before you can love someone else as a soulmate. You are trying to meet someone who shares the same faith as you do, and that shared bond is a guiding light for both you and your potential partner.
Testimonials from these sites emphasize the Lord's place as a focal point between partners when they find one another. Because your faith is the first thing that will be connecting you to one another, it makes sense that it plays a pivotal role in your love life.
If you are uncertain about making your belief system the central point of how you start your dating relationship, this may not be the first place to look for dating. If that is the case, a site like Elitesingles, which is more general but still focused on serious romance, might be better for you.
Biblical dating and the word of God
Some believers of Christ may find it helpful to reflect on the nature of dating in the Bible, or "Biblical dating", to better understand how dating has and hasn't changed. This can give a sense of guidance for how you too can begin your dating experiences.
Just remember that you shouldn't take the observations here as directions for dating. Instead, consider the value in the spirit of the approach as being more important than the letter of the law: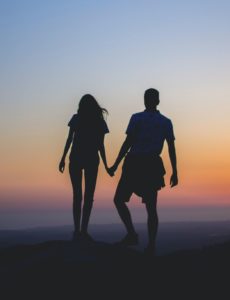 Biblical dating tends to begin with a man approaching and communicating with the woman's father or family to discuss a possible relationship, generally something that leads toward marriage. This has changed quite a bit, as now singles can simply approach one another.

The relationship is then supervised and guided under the authority of the woman's father, her family, or the church in order to assure that it moves in a direction befitting a religious partnership. Again, this is quite different now. While the family and church can provide guidance and advice, they are by no means meant to supervise a relationship in its entirety.

From the onset, marriage is always a direct goal of the match. This is to say that even in its earliest form, courtship was focused on connecting people for serious dating. Most Christian relationships that are serious tend to follow this approach still, today.

Although the role of the father or even the church has left traditional relationships in Christianity, the focus on finding a soulmate remains. That's not to say religion or the church itself can't play a role in dating, but it is true that singles now meet independently!
Nevertheless, the value of scripture can't be ignored for helping to define your experience. These passages from the Bible are ones that someone can look to for inspiration or guidance when it comes to dating and relationships:
Titus 2:1-8 — This quote discusses how young men and women should focus on self-control/godliness. Your love of the Almighty is central to your identity and for providing you with guidance in life, and so is it the case when it comes to making decisions in your own romantic life.

John 14:15 — Here the passage discusses that if you love Christ, you will obey His commands. This is to say that you should live above your own desires and focus on how you can lead a life that is more in line biblically.

1 Corinthians 6:9-7:19 — You can read this as a command to be pure, as it discusses the seriousness of sexual sin and instructions regarding marriage. It is related to John 14:15 in a shared belief of living a chaste and faithful life, saving yourself for marriage.


Song of Solomon 2:7 — The key point here is that one "do[es] not awaken love before it pleases" — in a nutshell, it shares the sentiments of the previous two passages concerning sex before marriage. One could also take it as a cautionary message about jumping the gun with a relationship before you know that your partner is the right one for you.

James 1:13-15 — The gist of this reading is that temptation needs to be taken seriously. Not only when it comes to the temptation of sex before marriage, but also about your own faithfulness to your partner, your faith, and yourself. Treat all of these with the respect and loyalty they deserve.
Dating for Christian singles
Compatibility is important for Christian singles, they tend to be most compatible with one another. After all, those who devote themselves to the Lord but want a relationship based on mutual faith can find that with other members of their faith.
You're wondering what to ask your date in order to find out if they are the right one? Check out these Christian dating questions!
This is where Christian dating comes into play. This is a form of dating that focuses specifically on singles who share the same faith. There are many ways for singles to meet, such as church meetups and events, but the most popular way is with dating over the internet.
However, dating in modern times can seem a little overwhelming. This is especially true if you aren't used to dating apps like Tinder, never mind dating sites like EHarmony or Zoosk. Fortunately, these services understand not all members are savvy with technology for dating.
This means they optimize their services to be user-friendly and intuitive. Whether it is through an app on your smartphone or via a website, you can be sure that these services will ease you into modern dating.
Even if technology for socializing like this isn't your thing, there's no denying its popularity and power to make romance work, in this article we talk about more dating tips for senior christians. And if you are worried about compromising your belief somehow when you use an online service, don't. They're intended to ensure a truly faithful service.
Modern online dating vs. traditional Christian dating sites
Modern dating may seem at odds with the values of Christianity sometimes. After all, dating services seem to be all about matching with the right person. This can be for a hookup or also serious dating.
Intimacy is an inseparable part of online dating today, particularly with casual dating where commitment is not necessary. Additionally, figuring out whether you and your partner are compatible can happen after marriage, sometimes leading to divorce.
However, Christian dating is more about making sure you are the right kind of person to serve not only the Lord and yourself, but also a potential spouse. You want your soulmate to be someone who worships, and you also want to be someone who is good for them.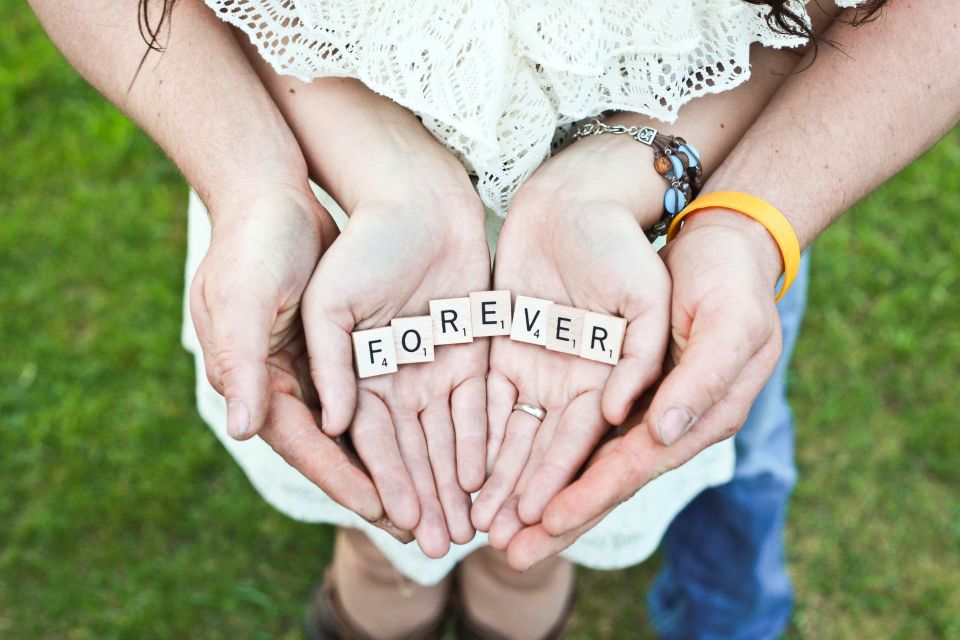 Commitment is also something that is valued in a Christian relationship, but that doesn't mean it is blindly given. Scripture encourages people to be sure of their choices with the partner they date before committing themselves to marriage, ensuring the best odds for lasting love.