Whether you are looking for a serious relationship or are already in one, having low self esteem might prove challenging for the relationship, and it can be important to cultivate your self esteem and confidence while in a relationship. Read on to learn how to help low self esteem in a relationship.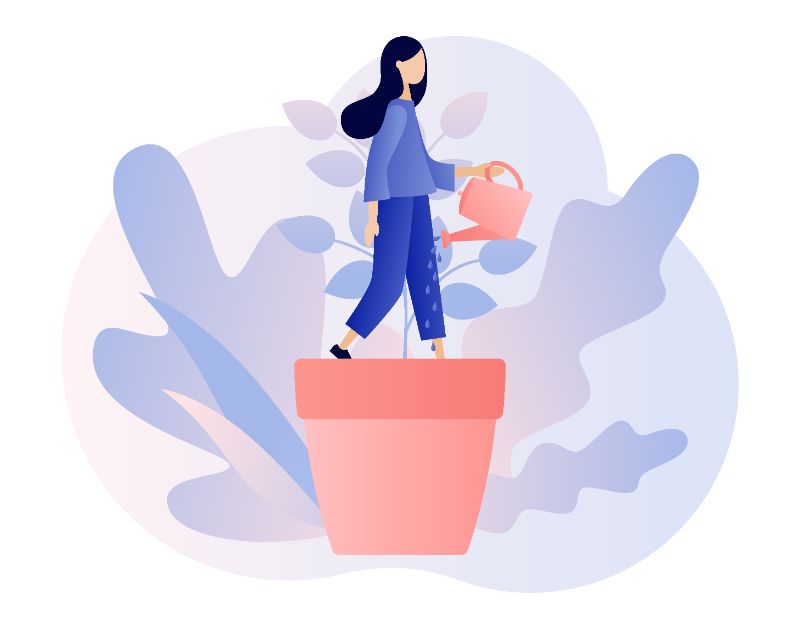 How to know if you have low self esteem in a relationship
The first step to improving low self esteem in a relationship is recognizing that this is what you are experiencing. Here are some signs that can help you understand if you have low self esteem:
Try to not lose hope, even if you recognise these signs in yourself. Attempt to not let your low self esteem define your identity, and keep in mind that it doesn't make you less worthy of love.
Causes for low self esteem in a relationship
Low self esteem in a relationship might have nothing to do with the relationship, and more to do with your experience outside of it. You might experience low self esteem in your relationship because you
have little direction and purpose: when someone feels lost or lacks purpose they might rely on their partner too much for direction and fulfilment, creating pressure and frustration in the relationship.
aren't able to receive compliments: constantly criticising yourself and not knowing how to receive compliments can be frustrating for a partner as they may feel like they can't make you happy.
aren't able to set boundaries: this can lead to burnout and being taken advantage of. 
do not put effort into self-care: if you have low self esteem you might forget to take care of yourself physically and mentally. This may mean you look for approval from your partner, rather than finding it within yourself.
avoid conflict: if you lack confidence, you might avoid certain conflicts or responsibilities which can make you passive in a relationship. This can disrupt communication.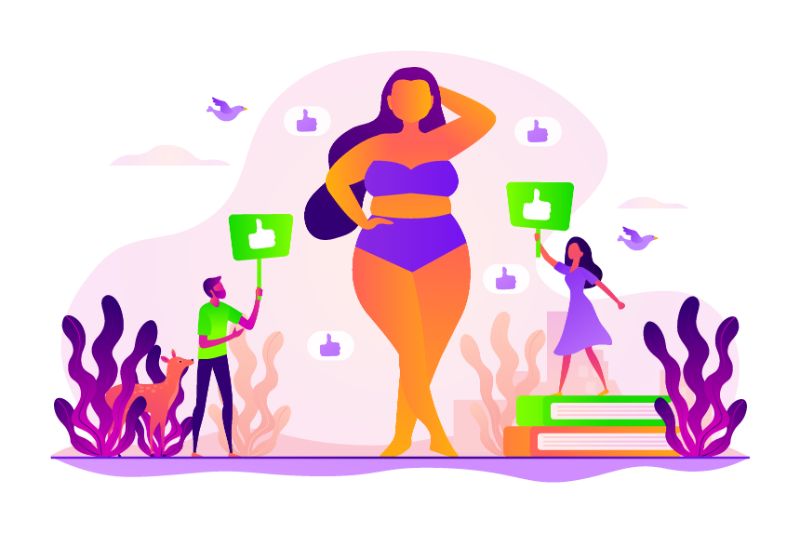 How low self esteem can affect your relationship
Having low self esteem in a relationship can affect yourself, your partner, and of course—your relationship.
Low self esteem in a relationship can cause you to sabotage your own relationship, as questioning your own worthiness of love might make you blame your partner for not loving enough. You might end up pushing your partner away.
It might also leave you vulnerable and taken advantage of since you may attract partners who can be abusive or controlling and find yourself in a toxic relationship.
While everyone has challenges in their relationships, it can be healthier and more fulfilling for both partners if the relationship relies on confidence and has more positive than negative moments.
Being very sensitive can affect your self-esteem in dating too. Here's how sensitive people can handle all hurdles and difficulties in their love life!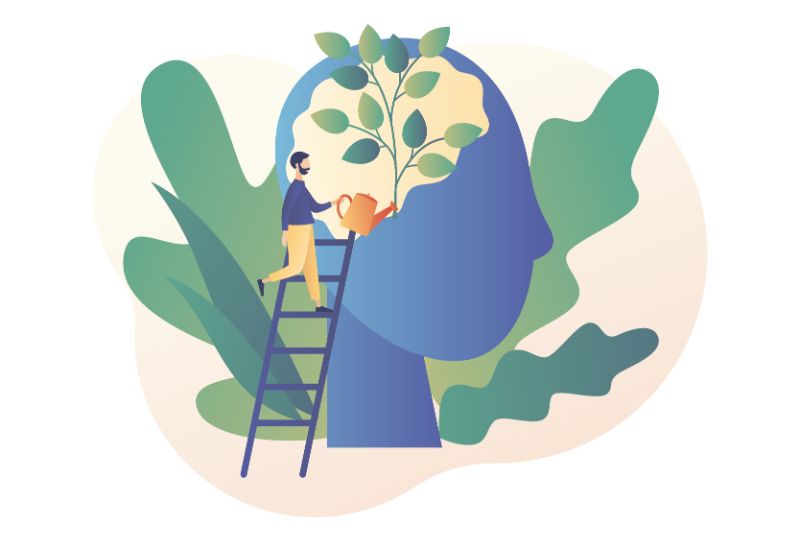 How to help low self esteem in a relationship
You can try the following suggestions to try and turn your low self esteem around and feel more confident in the relationship.
Focus on your strengths
Try writing a list of everything that you are good at (or have been told you are!). Place your list where you can see it daily to remind your subconscious of your value.
Reassess your environment
Who and what you surround yourself with can directly affect your well-being and confidence. You can try reflecting on your work, home, and social environments to assess whether some of your relationships are affecting you negatively. Asking the following questions can help:
Do your friends encourage confidence within you and inspire you? 
Does your home reflect self-care and positivity? 
Does your workplace enhance your purpose and skills?
Start accepting praise
Even if you don't believe someone's positive remarks about you, thank them anyway and try to wear the compliment as a badge of honour. The key is to trick your brain into thinking positively about yourself.
Prepare, practice, praise, repeat
One of the simple formulas to build confidence can be to learn what you need, put it into practice, praise yourself for trying, and then repeat until you get better. This can be for anything from accepting compliments to approaching a date or setting boundaries.
Stay consistent (even on bad days)
Consistency helps build new habits. You might need to choose to do what brings you closer to feeling confident, regardless of circumstances, fears, or feelings.
See yourself through the eyes of grace, not perfection—you may not be where you want to be, but it can still be important to have compassion towards yourself.
We are all on a journey and no one is perfect. However, we can learn to love who we are along the way.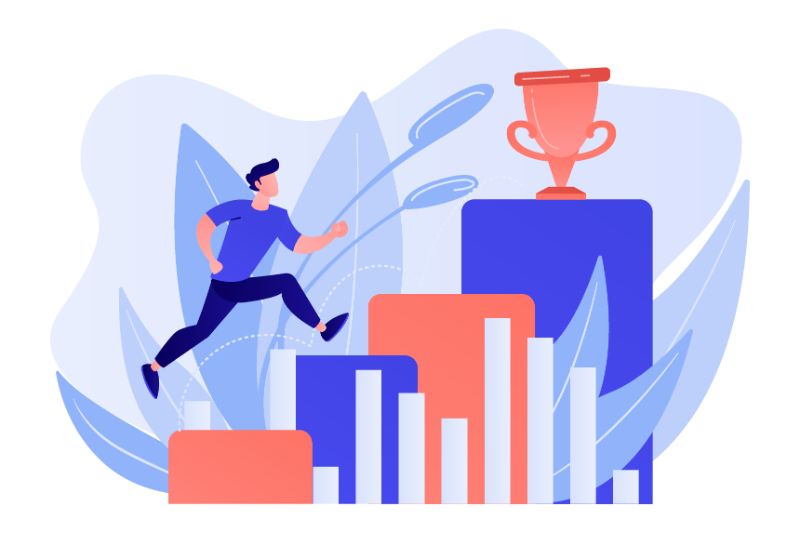 How to help low self esteem in a relationship: FAQs
What to do if you're dating someone with low self esteem in a relationship?
If you are dating someone with low self esteem, you might want to help them. You can try giving them positive reinforcement. You can also encourage them to seek professional help since their struggles are ultimately their own. Keep in mind that you may want to seek help as well since you might feel the effects of your partner's challenges on the relationship.
What are the risks of low self esteem in a relationship?
Low self esteem in a relationship can lead to self-doubt, doubting your partner, and questioning the relationship. It may eventually lead to a breakup, as partners might not feel fulfilled.
How to talk to a partner about low self esteem?
Whether you are experiencing low self esteem or it is your partner who does, starting a conversation about the subject can be healthy and eventually improve the situation. Try to listen to each other, be compassionate and non-judgmental, and let each other have some space if you need to. It can be helpful to seek professional help from a person who is trained in mediating conversations like these. 
How to help low self esteem in a relationship: our final thoughts
While it may not be ideal, having low self esteem in a relationship—whether on your part or your partner's—is more normal than you may think. Keep in mind that it is possible to improve your self esteem and gain confidence in the relationship, and that starts with working to cultivate confidence within yourself.
BeNaughty
Best for: Adult dating without a wait
Free membership: Free registration, limited
Users: 9 million
Singles50
Get started free of charge
Meet your match
50s and over only
Zoosk
No fees to create a profile
Thousands of people joining daily
Proven track record of successful matchmaking
Start chatting to like-minded people today
Married but Looking
Trusted online dating service
Best for passionate encounters
Many search options to find a perfect match
Privacy guaranteed
An easy and private messaging interface
Only-flirts
Big pool of users
Easy and convenient interface
Many success stories
Plenty of attractive members for you to have fun with
eharmony
Set up your basic profile for free
Meet people compatible with you
For serious relationships
Trusted site with fantastic reviews
SecretMilfMatch
A picture with your profile isn't mandatory and you can send messages anonymously to other members
Meet like-minded people
You won't get bored
100% secure
Free registration
EliteSingles
Free account creation
Educated, attractive singles
Meet people with similar wants and needs
Many new love seekers joining daily
Academic Singles
Create a free account
Meet people you can connect with
Well-designed app with seamless interface
Be2
It costs nothing to get started
Match with people with similar interests
Find genuine connection and chemistry
WantMatures
Best for: Available Mature Singles
Free membership: Free registration, limited
Users: 35 000
DateYourGirl
You stumbled on a fantastic website where you can meet someone special!
A dating site that allows you to meet beautiful asian, european and latino singles
Real-time communication with efficient tools
Professional dating services
Immediate and quick response from the online singles
Real profiles
CupiDates
CupiDates empowers individuals to search the globe for their perfect partner. The international dating site has connected the East and the West with its smart matchmaking tools.
Large database of verified & attractive Asian and European singles
Efficient communication tools for real relationships
Top-level safety and professional support
Where you could find love and romance without boundaries
Our instant messaging service brings you closer together than ever before.
Maturedates
Best for: Meeting your someone in your local area
Free membership: Free registration, limited
Users: 250.000
OneNightFriend
Meet open-minded people
Flexible payment plans for added features
Free registration
iDates
Join up for free
Meet a special person near you
Trusted by thousands of Australians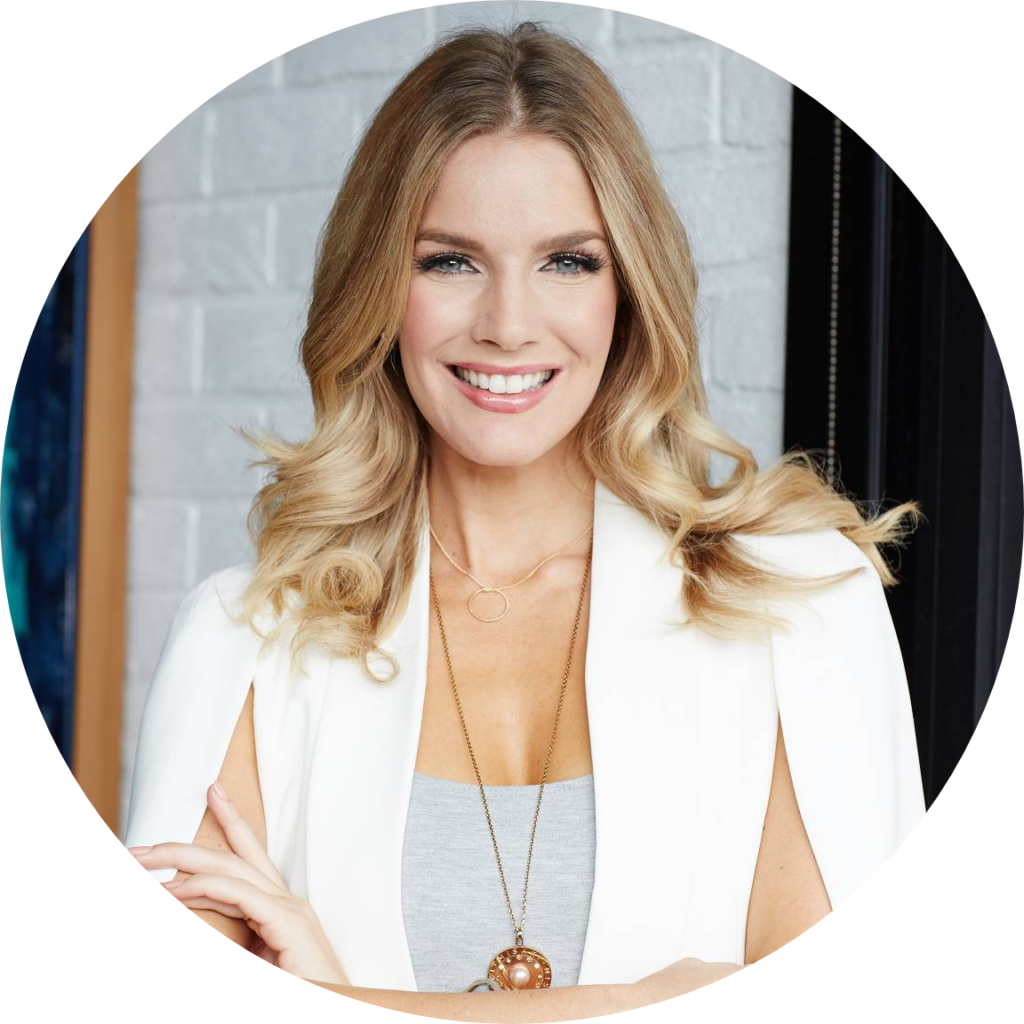 Founder of one of the top 30 global dating blogs and Australia's number 1 dating and relationship blogs The Dating Directory, Renee Slansky had been educating men and women on love since 2013.
Renee contributes advice to some of the largest online publications in the world including The Huffington Post, The Good Men Project, Your Tango, Elite Daily and more. Shehas been a dating and relationship advisor for eHarmony, Plenty of Fish, Happn, We Date and RSVP.com and continues to fuse the gap between technology and finding love. And her teachings have been written in educational textbooks that are distributed throughout the whole of North America.
Her Youtube channel has over 94k subscribers and her work has been translated into several languages including German , Spanish and Russian.
Renee is often called to present as a relationship expert for Channel 7, Channel 10, SBS, talk shows, podcasts and commercial radio globally.
Her involvement with the ABC TV show Ex-Files saw her work alongside psychologists to provide dating strategies for each contestant. Her methods are based on providing a strong foundation of self-love and sustainable solutions. Renee has curated several online programmes for women and continues to speak globally at events around the world, making love education accessible for all.