Lived through fantastic tales and epochal adventures in outer worlds, gamers want someone who shares the passion for their hobby. You save civilizations, fight for glory in League of Legends or Fortnite and never back down. You are over 2.2 billion worldwide, so dating should seem like something every noob could do.
Gamer dating recommendations
Here are our top picks for online gamer dating. Find the best options for you.
It might be that you're simply too busy to find a gamer girl or your personal dream nerd to click with. That's where Datingroo steps in.
If you've got enough of pornography and fantasizing about WoW characters, and you're ready to find that special person that makes your joystick buzz in real-life, read our geek guide to dating and find out about Australia's top gamers dating sites.
Whether you fancy casual dating or you're longing for a romantic relationship, find your perfect player 2 and get satisfaction with someone who shares your hobby.
The Most Popular Apps & Sites for Gamer Dating
Kippo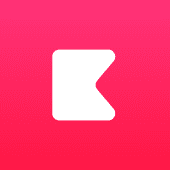 Kippo is like a social network for gamer singles who want to date. Its interface is super easy to use and it's uncomplicated to connect to locals from your area.You fill out your profile with the help of card decks that determine your interests and personality.
The app was developed by successful twitch streamers and other game lovers so you can be sure it's perfectly suitable for every individual in the community.
It's completely free of charge, but you can subscribe to Kippo Infinity for the small price of 9,99$ per month to personalize your dating experience.
LFGDating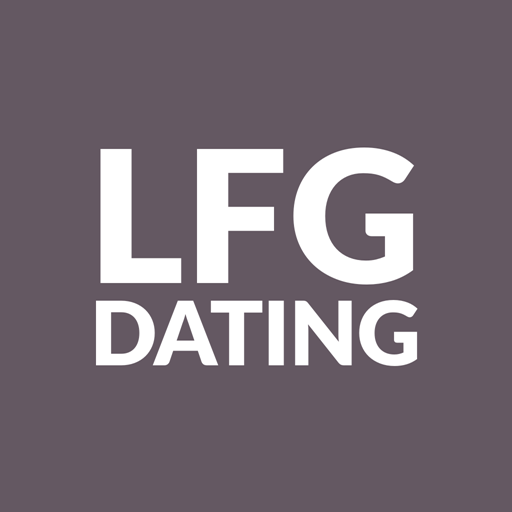 On one of the most-trusted dating websites of the niche, nerd girls & gamer singles are searching for love online. The developer of LFGDating has created a space where lovers of video games can talk about their passion without fearing to be misunderstood or judged.
Whether you're hardcore committed to the virtual world or you're just playing from time to time, everyone's welcome on the site, no matter their gender or sexuality.
You'll have no problems using the app as you're free to access it with your Android smartphone or iPhone. Without many fancy extensions, it's super easy to use and self-explanatory once you've signed up.

Zoosk is a rather general service for romantic or casual dating. With over 1 million Aussies users it's a big competitor on the Australian dating market.
In total, there are over 40 million registered singles from all over the world to build relationships with.
Their matching algorithm SmartPick allows you to find your match on the go as they don't need you to fill out a lengthy quiz at the start of your registration. They match with others by evaluating your behavior while on their site.
Zoosk is especially attracting younger members between the ages of 18 and 44. There are also older members, but the majority seems to be in their 20s and 30s which is why it's very likely to find someone who's also interested in games.
OkCupid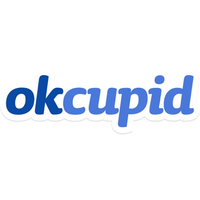 OkCupid is the ideal site if you're seeking your significant other or a hookup. No matter your sexuality or gender, OkCupid is a supporter of diversity and an ally to the LGBTQ+ community.
They offer several gender and sexual orientation options that are also suitable for trans* people and other queer members.
The site is free to use, but you can decide to upgrade your membership for a profile boost or incognito mode.
Be aware that there are certain guidelines for photos which also exist to keep their users the same from disturbing pictures or fake profiles.
GamerDating.com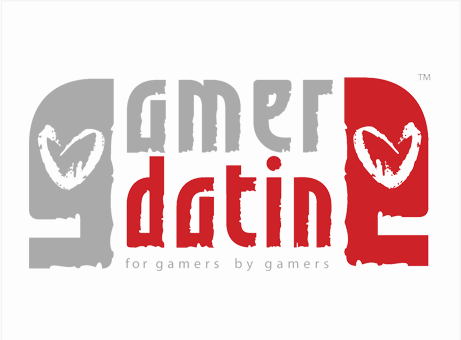 When you're on the internet anyway, it's convenient to just casually switch the tab and check out GamerDating.com. You could definitely meet your soulmate there.
Not only can you date a woman or another man on there, you can also post, read and discuss reviews & news about all the popular games on the market and engage in an active community.
The design of the site will remind you of several online plays like LoL, so you'll feel very at home and welcome. In the library section of your profile you can name all the games or streamers you're interested in so that other singles can quickly see whether you guys have enough in common to match.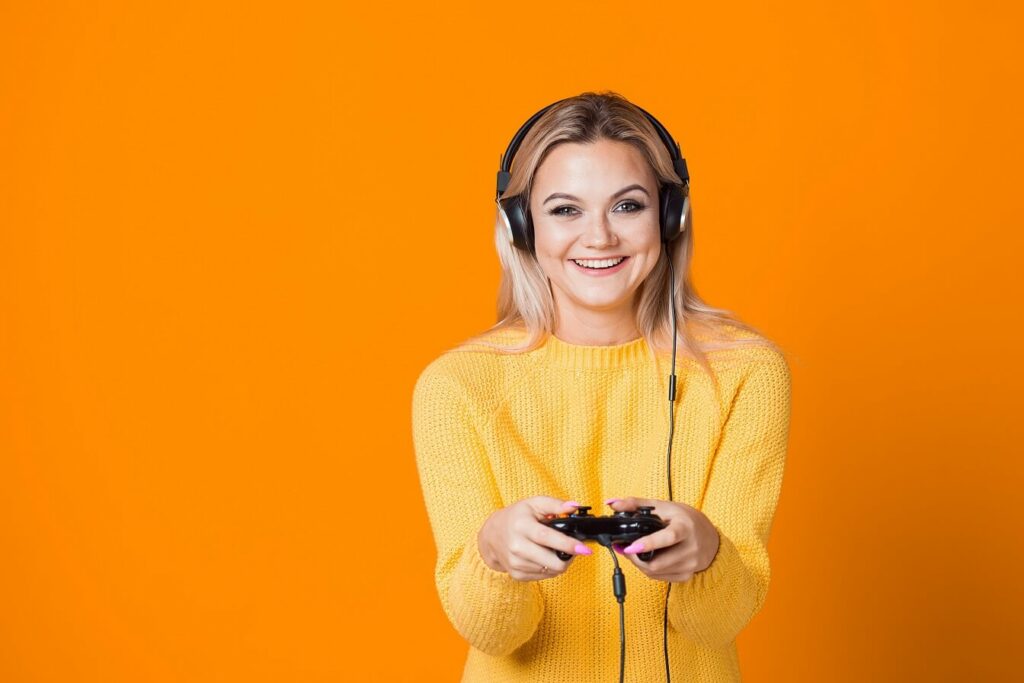 What to consider before choosing your geek dating service
Before making a decision, ask yourself the following questions:
Princess Peach or a gay nerd – who are you looking for? Is it someone from the gaming community or do you want to find a match who has other interests and is able to drag you out of your comfort zone?
Maybe you're interested in polyamorous connections with more than just one partner.
Sounds too good to be true, but there's an app or a website for each of those needs.
Do you have any special kinks?
Of course it's possible that you're not ready for something committed yet. There are special platforms for sexting or erotic roleplays if that's what you're into. Just be open and consider what might be your criteria for a casual encounter.
Do you want them to play the same games as you?
Whether you prefer LoL, World of Warcraft or Overwatch — getting to know someone from the same fandom will have many benefits. Or you want to try something 'new' and are searching for a Counterstrike pro.
How much loot are you willing to sacrifice?
There are many dating sites who offer you to join for free, but some features like unlimited messaging or private chats might be functionalities for premium members only.
Check out how much a site costs and what a VIP subscription enables.
Do you want the site to have any special features?
Some offer to inform you about regular speed dating or single events in Australia. Others have a blog or a relationship advice section which is useful if you're not particularly good at flirting.
Would you rather like to date on an app with a social network-esque design or do you prefer chat rooms or classy websites that you can only access through your laptop or PC?
Will you have an experience without lags?
Safety and privacy should always be your top priority. Evaluate a service based on what measures they have taken to keep you safe from trolls and scammers.
If new members have to undergo a verification process via email or similar, that's always a good sign. It's even better if you can live chat with the staff and report any inconveniences with other users.
If you've thought about all those factors, you will get a clear idea of which service is the best one for you.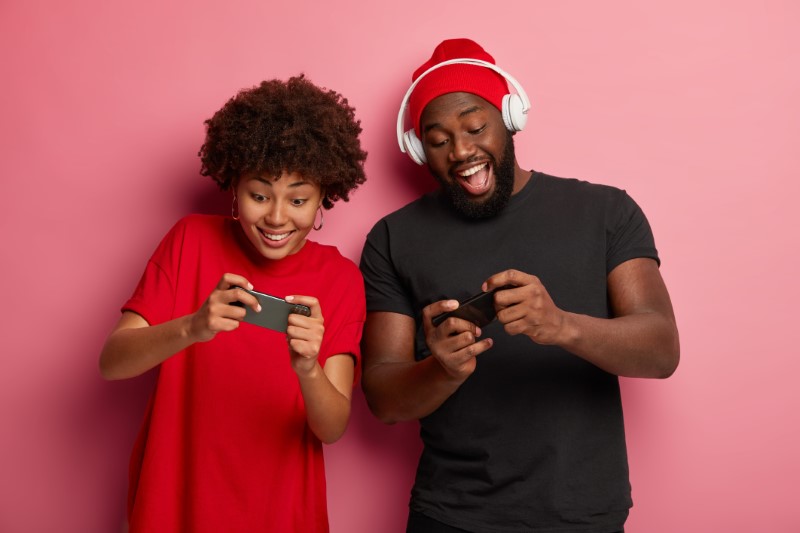 Pros & Cons of Dating another single Nerd online
Pros
Yoshi in the Streets, Witcher in the Sheets. Gamer chicks or male singles, it can get as freaky or creative as you want bedroom
You can comfortably stay at your PC or use an app on your phone to date when you're on the go
You can get to know other gaming fans from the community, and except for love, you'll also find close friends for another console games night
Online gaming communities are super inclusive of homosexuality or other orientations. For them, it rather matters whether you prefer the Xbox360 or Wii
Cons
It takes effort
Sometimes trolls will be trying to get your money and attention
Some people outside of the virtual world won't understand the perks of geekdom
How to successfully find the Peach to your Mario & not get a Game Over on Dating Website
You know every important gaming character back and forth, escaped countless traps and enemies, but can´t find your perfect partner to share all those moments of glory and more importantly, defeat with?
Don't worry, you are amongst many gamers, regardless of gender and age.
We're going to tell you how you will find & keep your significant other online.
Losing, frustration and anger are part of the gaming experience as well as of dating.
You may know the feeling of outrage when you lose and sometimes it will give you the urge to destroy your surroundings in incredible hatred towards the seeming unfairness.
But once, after several hours of anger, you defeat that final stage, your dopamine levels explode and you're usually rewarded with epic cutscenes and crazy useful items.
That's the same for dates. Don't lose hope after a few fails. The one for you is out there, it may just take some time until you meet them.
Some nights belong to games, some belong only to your partner.
Even if you two love gaming, you should take enough time to do other things and get to know one another's interests, perks and passions offline.
Not everyone likes the same activities.
A lot of people prefer a cosy evening with their favourite movie and their spouse over small talks at crowded LAN parties. It can be a personality-type of thing, depending on whether you're an introvert or an extrovert, but you should always consider and respect your darling's feelings and wishes.
Don't be weird about gender.
Although gaming is said to be a thing only guys do, there are just as many women who love to spend hours on their PC or a console.
Most of the female gamers don't define themselves over their gender and they are tired of being reduced to it.
Gaming communities can be toxic enough so don't exaggerate with snarky comments or by being overly caring, just be yourself and have fun.
Everything not gaming-related should be sent by private message or, with much more success probability, on gamer and geek dating sites.
It's a short way from feisty comic con cosplay encounters to kinky fantasy lovers. Sheer endless worlds of video game characters let plenty of room for new kinks and fetishes. Players invent new scenarios for romantic roleplays and geeky passions on the go.
But don't assume that every gamer is a freak in bed. They might be just into vanilla as every other person.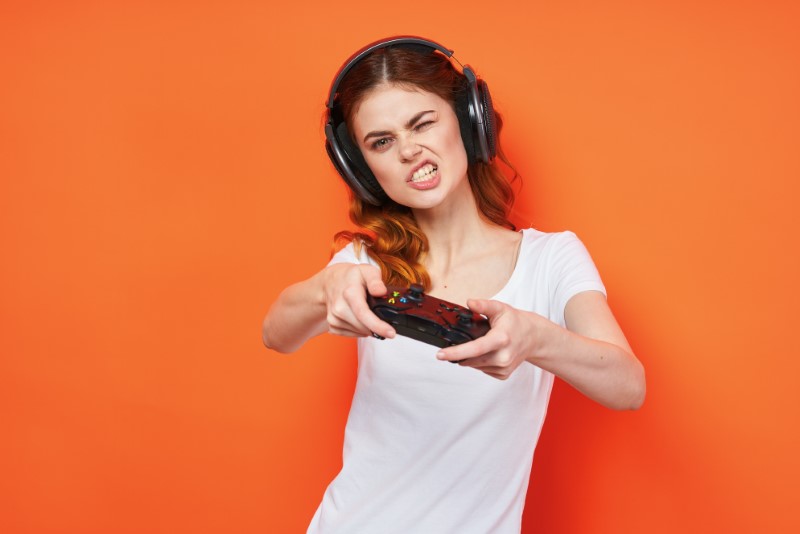 Why Gamer dating sites are working
Millions of gamers are the happiest behind their screens but when the screen goes black, nobody awaits them. An epidemic of loneliness is bursting through online gaming communities.
As people tend to dive deep into fantastic virtual worlds, they sometimes go out less and hang more within their online communities in which they can develop strong friendships and relationships.
While that might work for friendships, you can hardly get satisfaction out of a romantic online-only relationship. Love and warmth can't be transferred digitally.
Nerd dating sites are on rise, the industry finally recognizes the potential of nerdy dating sites and we couldn't be happier to provide you with everything you need to know to successfully dive into the exciting world of the best gamer dating sites of Australia.
Gamers are hot!
Although you may have heard otherwise, being a nerd is nothing to be ashamed of.
Fandom culture has changed and there's no stereotypical weirdness about dedicated fan practices like cosplay or writing fiction.
That kind of dedication is hot.
Seeing your partner defeating wildly a major boss in rage might be a huge turn on. And while overflown by dopamine, post-win or defeat sex can be incredibly intense.
What also makes nerds and geeky singles particularly attractive is their intelligence. You're not only a strategic pro but probably also an ace in technological issues. That's majorly appealing to many elite singles who are looking for meaningful bonds.
What makes dating sites for gamers especially cool is that they are a judgement and stigmatization-free zone, and everyone knows what's up. Weebs, sci-fi dorks, aspiring mangakas, no matter what unique personality you have, on these dating platforms you won't be judged.
And unlike nerdy communities like 9gag or CrunchyRoll for anime fans, dating apps allow you to actually flirt, and everybody is in for the same goal!
Looking for different dating sites?