In the modern world of online dating, dating apps have become the norm for a population that is highly mobile and eager to always be a part of an online conversation, especially when that conversation is about their love life. But in a flooded market, how do we know what free dating apps to use?
If we're being honest with each other, the first thing we might look for is the price. Is it cheap? Is it free? Before we might stop to consider quality, demographics, and general effectiveness, we're hardwired to look for the best deal we can before committing to just about anything, apps included.
It's a reflex to first jump at whatever we might see that is free, especially if it can maybe, eventually, land us into a relationship and give us some sense of happiness. But is this really the correct way to approach our dating apps?
Whether we like it or not, cost is often seen as a determining factor for quality and our expectation on the level of quality we expect from a service. Companies, especially those running dating services on mobile apps, know this and understand that they must meet standards expected of them.
The question of whether a 'free' dating app is worth it becomes murky when we acknowledge that people understand that you get what you pay for, and quality comes with a price, so don't forget to use dating apps that work.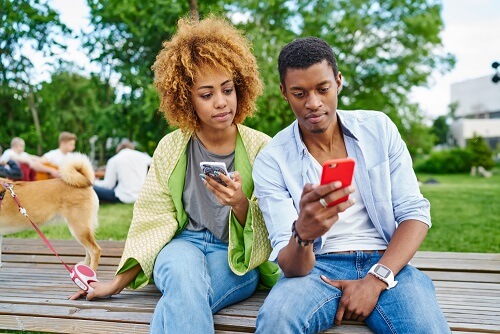 But which dating apps are completely free? There certainly are some that are 100% free, but that doesn't mean they're right for you. There are also some big-name brands for mobile dating apps as well that are free, but maybe you're looking for a different experience.
In this article, we'll discuss what 'free' actually means for dating apps, who some of the major contenders are for free dating apps, why you might want to give a paid dating app a chance, and what date app can give you the most for the least amount of cost.
If you're interested in getting your foot in the door, our team has put together a ranking table of the most popular dating apps in the game. Be sure to check it out!
What does 'free' mean when it comes to dating apps?
As we have already brought up, free doesn't always mean a quality service. But let's assume that you're not paying any money for a truly free app. Ask yourself if a subpar dating app that doesn't cost you money isn't also going to cost you something more important:
Time
Energy
Emotional / Psychological stress
These are all things that you can spend with an app that doesn't have any expectation of quality to meet. Afterall, you do get what you pay for. So, this raises an important question: what do we talk about when we talk about free?
Free, if we're trying to find the most all around useful definition of the term, is a service that offers stress-free, no-hassle quality with guaranteed results, all at a monetary price that is as close to costless (zero) as possible.
For the pedantic, we understand that some monetary cost doesn't really mean that it is completely free. But there is a balance to be struck between what you pay for and what you get. No service is ever really free when you consider the full breadth of what it may be costing you beyond money.
This is to say that what may seem objective on the surface can come down to personal interpretation the more you think on it. Therefore, we feel that it is important to try and keep everything in mind when you evaluate the worth of a dating app.
Best Free Dating Apps
If all you are truly concerned about is the monetary cost of using a free service, then there are some well-known brands that are generally free. These include the some of the more popular dating apps on the market today.
These apps offer a free version of their dating app, although some give you the option to upgrade to a better service. Here they are with a little bit about them:
Some of these dating apps offer a premium membership alongside their free version, accessible through the app at any time after you first sign up. With the premium membership you get a wider variety of features, and your experience grows considerably.
These include Okcupid, c-date, Zoosk, and Badoo, as well as Grindr and Match. You're of course free to enjoy their free services, but we think you might want to consider giving their premium memberships a shot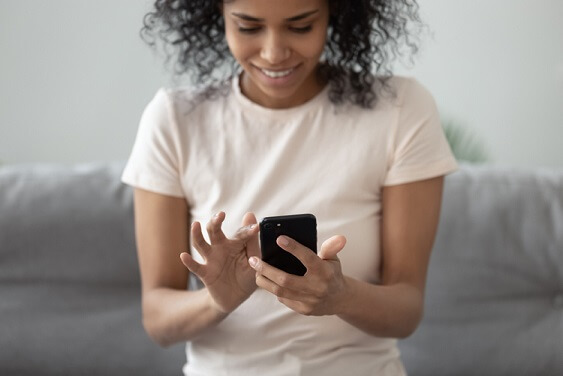 Best dating app recommendations
These are our top picks for online dating. Find the best options for you.
DateYourGirl
Meet real asian, european, and latino singles
Real-time communication with efficient tools
Professional dating services
eharmony
Free membership options
Meet people with genuine intentions
Trusted app globally
Ashley Madison
Best for: Singles looking for no strings attached fun
Free membership: Free registration, limited
Users: 54 million
iDates
Free to use
Meet people without delay
Browse quality user profiles
CupiDates
Large database of verified & attractive Asian and European singles
Efficient communication tools for real relationships
Our instant messaging service brings you closer together than ever before.
EliteCupid
For people who value their career and time. Date like-minded individuals!
Personality assessment for enhanced screening

Global reach. Match with like-minded singles all over the world

Smart matching finds your most compatible partners

Meet your equal in values, lifestyle, and career ambition

In-depth profiling and unlimited search means unlimited matching
OneNightFriend
Meet open-minded people
Flexible payment plans for added features
Free registration
Aussiebang
Explore your wildest fantasies with Aussiebang!
Perfect match for a sex and fuck
Easy sign up process
DateRussianGirl
Popular online communication platform with Slavic women
A variety of verified, active and up-to-date profiles
Protected by world's leading certificate authorities
DateEuropeanGirl
Women here are very easy-going
100% chances to find your perfect match
Personal Data Remains Confidential
SingleCupids
At SingleCupids, we believe that great relationships start with great conversations. Connect with like-minded individuals, share experiences, and ignite sparks of romance. Your next meaningful connection is just a chat away!
Chat & Connect: Engage in lively, meaningful chats with other singles. Whether you're sharing stories or discussing interests, it's all about building connections.
Experience Exchange: Share your experiences and learn from others. Discover the richness of different backgrounds and life journeys.
Dating Redefined: Find potential partners who resonate with your interests and values, making dating an enriching and fulfilling experience.
Virtual Events: Join exciting online events and themed gatherings to meet new people and create memorable experiences.
Privacy & Security: Your data and interactions are safe with us. SingleCupids takes privacy and security seriously to ensure a worry-free dating experience.
Eurobabes
Diverse Russian & Ukrainian Women
3000+ Profiles
Unique Matching
Flirt
Zero cost registrations
Get your flirt on almost instantly
More than a million users
SingleSlavic
There are enough online Slavic girls to interact with on the platform.
The engagement is high thanks to access messaging functions.
Create meaningful and long-lasting relationships with like-minded singles
Justrooting
Best for: Quick contact
Free membership: Free registration, limited
Users: 90,000
HotUkrainians
Casual sex encounter with HotUkrainians
Experience the thrill of online sex dating
Find your perfect HotUkrainians match
Be2
Free to get started
Compatibility based matchmaking
Meet the love of your life
Why you should consider trying a paid dating app
Against the giants of dating apps, there is of course bumble, tinder, grindr, and okcupid, and to a lesser extent happn and her. But there can be rewarding experiences from trying something new, and people tend to overlook the uniqueness of paid dating apps and what the have to offer.
Apps like c-date, Zoosk, Badoo and Match all have premium memberships, which means that they understand that there is a distinction in terms of quality between something that is free and something that is paid. All of these apps offer something new and exciting for dating, to boot.
Essentially, not only is the choice of the app itself of utmost importance, but also the way you approach the dating game. Check out our guide for how to write on dating apps. Balancing the choice of the app and your writing skills will definitely increase your chances on the market.
If financial cost is your primary concern, then as we said, not to worry. All of these apps are free to join and have a free version. Paid dating apps really mean that they offer a premium service, and so you will always be flexible when you use them.
In the end, why not weigh all of your costs when looking at a dating app that is right for you and find the one that truly is the most cost effective with the highest reward. Try something new instead of the same old, tired and unreliable free dating apps you already know too well.