Popular dating app Bumble is taking relationships to new levels with their own evolution on the kinds of services online dating should provide. Rather than focusing on just facilitating romantic relationships, Bumble BFF (Best Friends Forever) helps foster new friendships.
Yes, the dating app has branched off to provide a service that focuses on connecting people to help them find new friends just as they would to find new dates and romantic partners. To learn more about BFF and what you can get out of it, read on!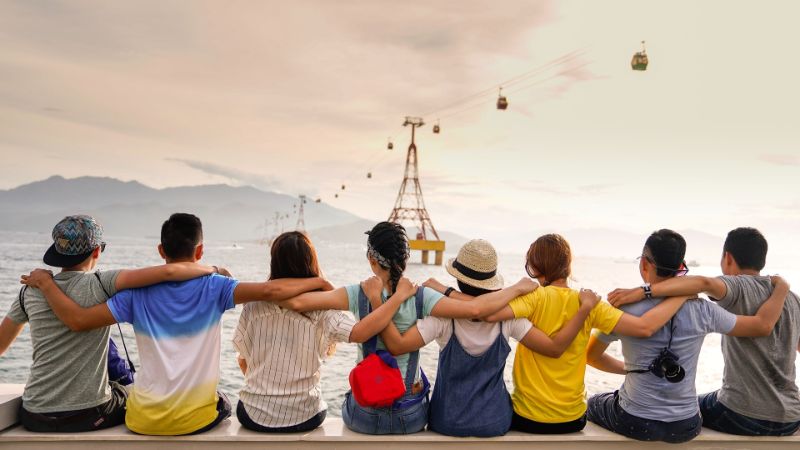 What is Bumble BFF?
In a nutshell, BFF uses the same algorithm and methodology for connecting users for romantic relationships to instead help them find meaningful friendships. Matches will be your own stated gender or any genders you select on the app to discourage misuse.
These meetings, or friend dates, are a part of a growing trend known as friendship dating. You can think of it as an alternative way to use dating apps to make new friends.
If it helps, you can think of Bumble BFF as an alternative mode on Bumble that uses much of the same interface and technology, but for a different purpose. Rather than going out on a romantic date, you'll instead go out on a "friend date", which really isn't all that different!
How do you meet people with BFF?
In much the same way that you might meet up with a potential date, you can connect with new friends. It's as simple as selecting the Bumble BFF mode by scrolling to the right at the home screen after downloading the app.
If you already have a profile on Bumble, just open the app and click on the gray silhouette that is located at the bottom left of your screen. Tap the setting icon and you will be taken to a menu where you can switch to the BFF mode.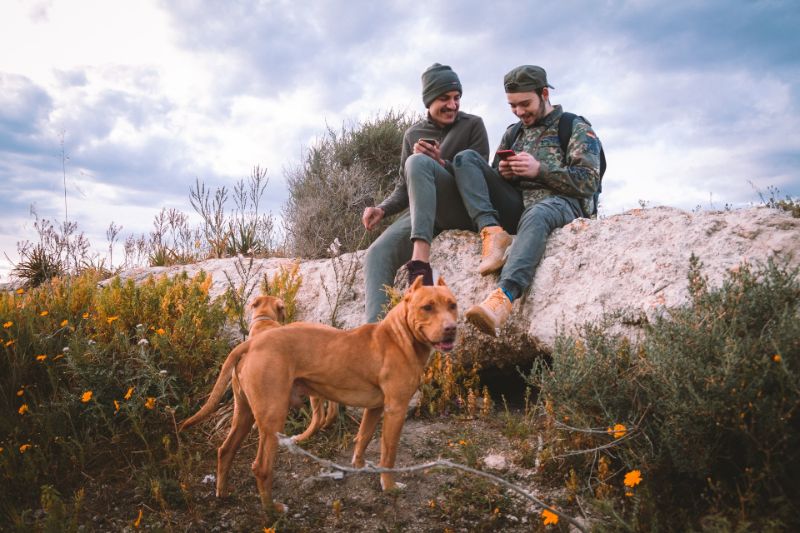 You can essentially use the same sort of profile that you would for dating in either case, just modify it slightly to state that you are looking for a new bestie rather than love. It can also help to link your spotify and other social media accounts.
Bumble will then connect your profile with other locals who share your interests, hobbies, tastes, and more. You can then swipe right or left on the ones that seem most appealing. That's all there is to it, really!
What can I expect with BFF profiles?
It might surprise you to learn that profiles on BFF are pretty similar to the ones you may find for romantic dating. Of course, there won't be the same sort of attempt to catch someone's eyes for a romantic relationship, but really they are the same, just for friendship.
Of course, that means that if you want to improve your odds for friend dates you should follow the same sort of guidance we would give you for creating a dating profile. Add a good number of photos, spend time on your bio, and be patient.
As mentioned above, though, Bumble BFF is focused on only showing you matches for the gender(s) you select. The decision to do this follows Bumble's trend of trying to ensure the safety of its users by attempting to prevent BFF being used for romantic matching.
Who will enjoy Bumble BFF the most?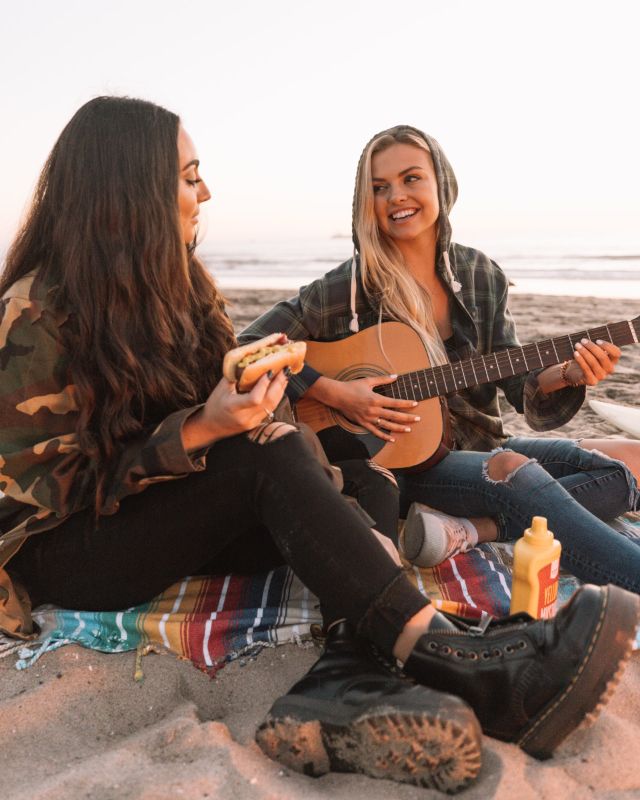 There are actually a lot of people who would enjoy the BFF mode quite a bit, as the trend in using apps to meet friends grows. People who are not single but want to enjoy the experiences of these apps, lonely men, women and others, or new people in town would all enjoy it.
You also get people who are maybe burned out on the hookup culture of Tinder, and just want to enjoy platonic companionship. It can also be that men on Bumble who are enjoying the experience also want to try it out for something other than romance.
Essentially, anyone who is looking for some kind of friendship that doesn't involve romantic feelings can get something out of BFF. It's a good way to find people who share your interests and are close to you when you may not have realized they were ever there.
Why is Bumble good for meeting friends?
Bumble encourages stronger bonds between matches when it comes to dating because users have to put in more effort to start a relationship than they might on some other dating apps.
In real life, this translates into deeper connections, meaningful matches, and better overall relationships. There is a lot of overlap between the way people approach a romantic interest and the way they might form a bond with someone who becomes one of their best friends.
Because of the effort it takes, the type of people who use Bumble are the type who will put in more effort into their relationships. The same applies to how they build up a friendship, starting with small talk and going all the way to shared interests and experiences.
Why is Friendship Dating becoming more popular?
For one, friendship dating has become popular as a rise in the population around the world finds themselves more isolated than ever before. This is in part due to the impact the global pandemic had, but also as a result of people turning to their smartphones before socializing.
Young and old alike are meeting less often in person, and that includes the traditional ways of potentially finding friends, such as during happy hour, at coffee shops, or even at brunch!
In an attempt to curb that trend, friendship dating tries to utilize the same attraction to smart phones and online dating to instead encourage socializing.
People find themselves online more and more often. It makes sense that they might use that time online meeting people as a way to get offline and meet people irl.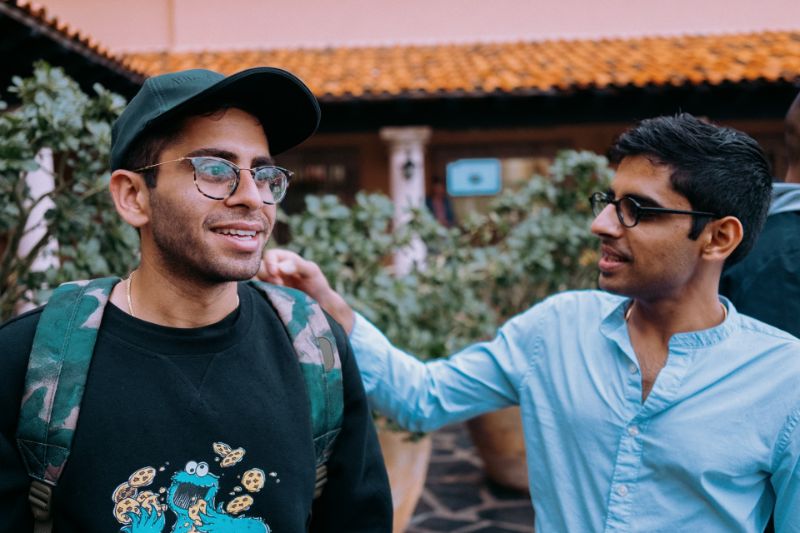 Bumble BFF FAQ
When you get down to brass tacks, the BFF mode on Bumble is a pretty straightforward service, and one that is needed. Nevertheless, here are the answers to some of the most frequently asked questions about BFF:
How does Bumble BFF work?
Users download Bumble from the app store and then select the BFF mode, enjoying the same swiping and matching algorithms of Bumble, but for friendship dating.
While in BFF mode, users see their potential dates replaced with people that might be potential friends.
Does Bumble BFF still exist?
Absolutely! Bumble's app actually has three different modes to it: the Bumble Date that you are familiar with, Bumble BFF for finding new friends, and Bumble Bizz. You can select the mode you want when you create your profile or at a later time if you want to try something new.
Is Bumble good for finding friends?
Yes, we think so. It may not be a traditional way to make friends but the service is excellent at matching you up with people near you that share your interests. You may even end up being best friends with someone around the corner you never realized shared your hobbies!
Does Bumble BFF only show your gender?
If you select it, yes, and it is done as a way to discourage people from using BFF to date.
Of course there is always the possibility that LGBTQ+ people can use the service for either friendship or dating, or realize they are attracted to their same-sex friend without having known they were LGBT, but we say that as long as everyone is happy, who cares?
The more important thing is that the service isn't abused for intentions it wasn't designed for, anyway. Plus, you can just swap to Bumble dating if you really want a romantic relationship.