In a world where everyone is searching for love, dating apps and dating platforms are the easiest and popular choices for singles. But in the vast world of the internet, you never really know who the person on the other side of the screen is.
Flirting online can be really fun – if you feel safe. Sadly, harassment and shaming are common in today's digital social media world.
With so many dating apps on the market, this one found a way to differentiate itself from the competition. The women-first dating app Bumble empowers women to take the first step in a men-dominated dating world. At the same time, the company supports many initiatives and implements new features to assure safety in the broad online dating universe.
We took a closer look at how Bumble works, which initiatives it supports and why some of its features make it one of the safest platforms for singles to flirt and date on. Also other dating apps like Tinder worked a lot to improve their safety features.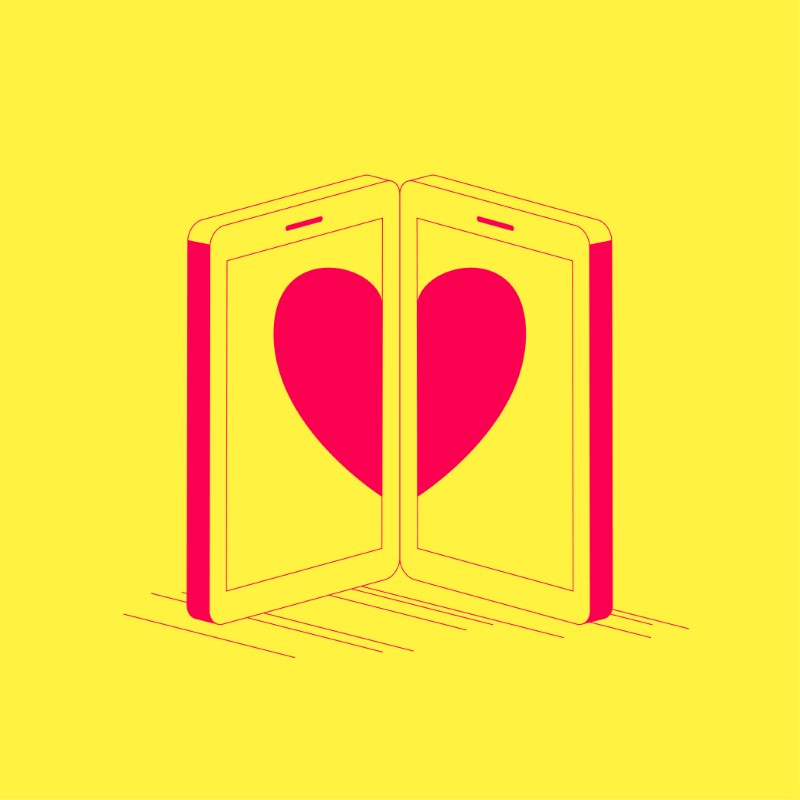 How does the dating app Bumble work?
Bumble was founded in 2014 by Whitney Wolfe Herd and has grown to more than 55 million users in 150 countries. The dating app is originally from Austin, Texas with its second headquarters in the popular area of SoHo in Manhattan, New York.
On this dating platform, women make the first move – in the areas of love, friendship or business. The app was originally founded to challenge old dating rules and shake up some outdated gender norms.
When you match with a male user, you are encouraged to make the first move – only women can initiate a conversation. After that, users have to respond to messages within 24 hours. Besides Bumble Date, the user can also use BFF to make friends or use Bumble Bizz as a networking app to build a career network, similar to social media platforms like LinkedIn.
Bumble's CEO and Co-Founder used to work at Tinder, which explains the similarities between the two dating apps. Both are free to use and are using the swiping feature – if you and the other single swipe right, you match and can initiate a conversation. Other than Tinder, on the Bumble dating app you have to initiate the conversation within 24 hours, if not, the match is lost.
"We've given women the opportunity to make the first move," Whitney Wolfe Herd explains. When the app was created, there existed no app on the market which focused on the empowerment and safety of women. In 6 years, billions of women have adapted to this new need.
The company's vision is to change the lives of women through technology, encouraging their users to be a changemaker.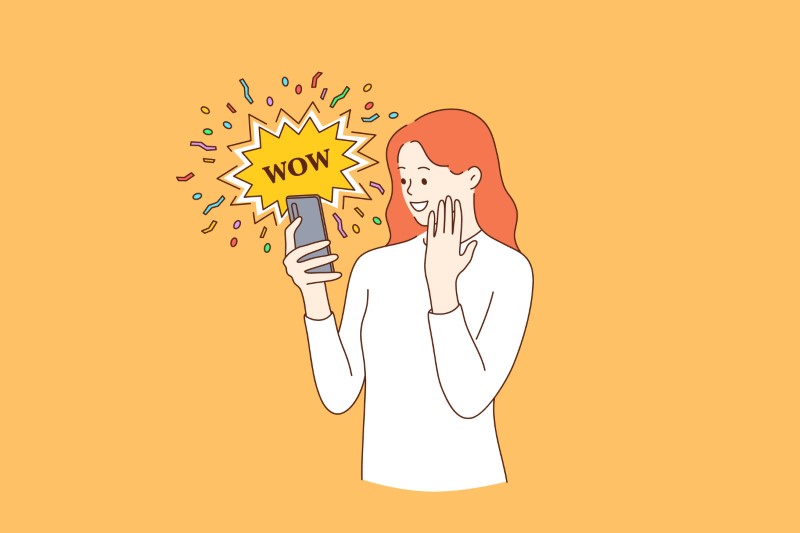 Which are Bumble's safety features?
As a single person looking for love online, you are sharing very private and personal information – that is why dating sites should offer a very high standard of online dating security. Trending dating apps like eHarmony and Hinge are safe options, but Bumble offers its users some very unique features which guarantee their safety and well-being.
Profile Verification
You can verify your profile and show other users that you are real. You can easily do that by going into "Edit Profile" and "Verify Your Account". In order to avoid scams like Catfishing, you can even request your matches to verify their profile.
Unmatch, Block and Report
The platform makes it very easy to unmatch, report or block another user. There are two different ways to report someone – via their profile and via a private chat. Even if you are being unmatched, you can still report potential abuse or harassment.
If you report someone, the support team of human moderators will review every single report and deal with it accordingly.
Photo Verification
All photos are reviewed by a real person on Bumble's team. You can also request a photo verification within the chat by selecting the blue link labelled "ask for photo verification."
The dating app has strict photo guidelines which include no kids on their own, no photos in bikinis/swimwear indoors, no pictures in underwear, no pornographic material, no shirtless/underwear mirror selfies, no guns and more.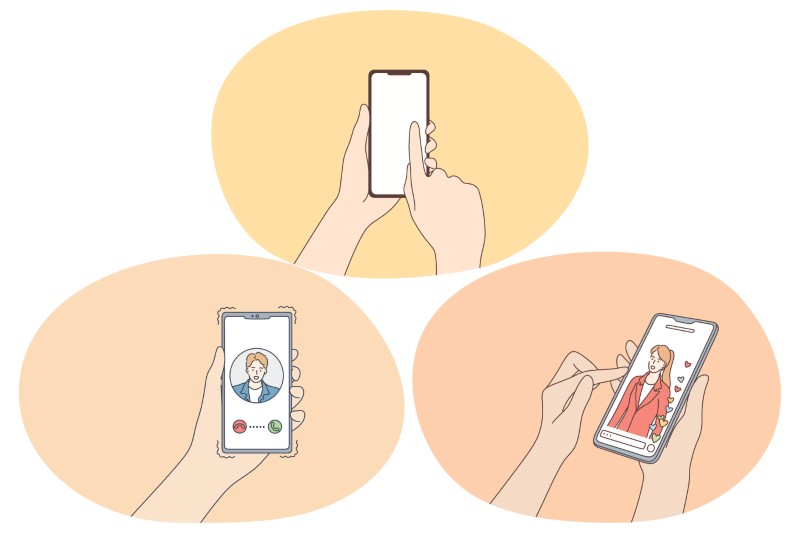 New Feature: Private Detector
This brand new feature is uniquely available on Bumble and cannot be found on other trending dating apps like Coffee Meets Bagel or OkCupid.
According to the women-first app, 1 in 3 women had received an unsolicited nude image at some point in their lives and 96 per cent were unhappy to have been sent a nude photo.
That is why the Private Detector was invented. The feature warns users with a 98 per cent efficiency about inappropriate photos, using Artificial Intelligence to automatically blur nude images.
Sending nude pictures is already illegal offline, resulting in huge fees or even jail. The team of Bumble is fighting to make this kind of inappropriate action illegal online as well.
"We need to keep the internet safe." CEO and Co-Founder Whitney Wolfe Herd argues. They are trying to pass a new Texas House Bill to make sending lewd pictures without consent illegal with an up to 500 dollars fine.
Video and Voice Call
The online dating platform allows video and voice calls within the app – which means you don't have to share your private information like your phone number or email with anyone.
Safety and Wellbeing Centre
This is a resource hub for the global Bumble community which can be accessed within the app – to ensure a safe and healthy dating experience for everyone.
You can also contact the Support Team online 24/7 directly within the app through the "Contact & FAQ" button or by reaching out through email on their website.
Want to know more about Tinder's safety measures? Tinder's launching a new background check feature: Here's all you need to know about it.
Why is Bumble safer for women than other trending dating apps?
The women-first dating platform has its values rooted in respect and kindness, supporting a zero-tolerance policy for hate, aggression or bullying – which makes it one of the safest and empowering places for women to flirt and find love. The platform applies the following measures to ensure the best dating experience: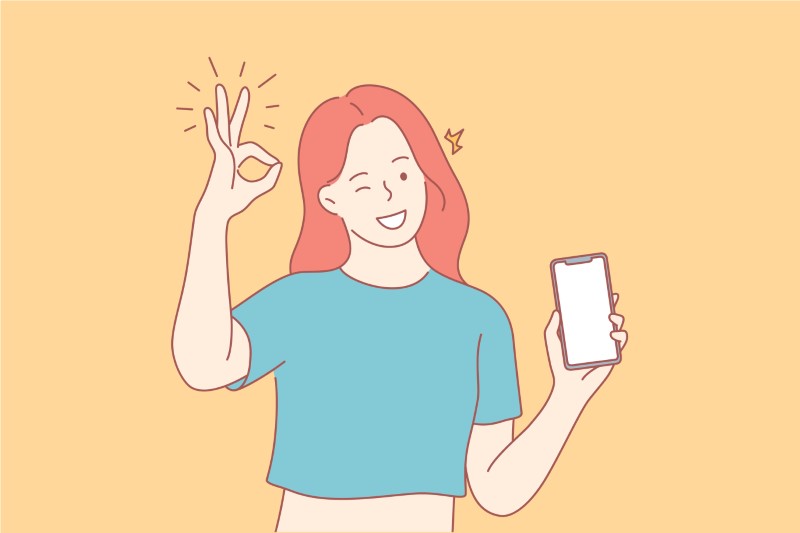 Strict guidelines fighting sexual harassment
There are very strict rules and guidelines when it comes to defining and fighting sexual harassment on the app.
Harassing actions like starting off a conversation with sexual content, sending unwanted and explicit sexual messages or unsolicited lewd photos as well as trying to have virtual sex without consent are strictly prohibited.
Whoever violates these rules will be warned and/or blocked entirely from the platform. Furthermore, a user can be blocked from the app if they:
are disrespectful and do not accept the boundaries of others
attack others for their views or values
are deliberately offensive
are spamming others by copying and pasting messages
use the app to gain followers on other social networks
attempt to buy, sell or advertise controlled substances
use the app as a marketplace for personal monetary gain
pretend to be someone they are not (catfishing)
Supporting the ban on body-shaming
Bumble is the first dating app with an aim to ban body-shaming, a form of online harassment which has become a serious problem in today's culture.
Body shaming is the act of deriding or mocking a person's physical appearance by making inappropriate and negative comments which can threaten the psychological and physical health of the person. This can include fat shaming, health shaming, thin shaming, unsolicited opinions or criticizing/mocking someone's physical features.
At Bumble, unsolicited and derogatory comments made about someone's appearance, body shape, size or health are explicitly banned. This includes language that can be deemed fat-phobic, ableist, racist, colourist, homophobic or transphobic.
If body-shaming is being detected, the person will receive an immediate warning and if repeated incidents occur, they will be banned from the platform.
Just recently an incident of fat-shaming occurred on the app when a user harassed one of his matches. The woman shared her experience on Twitter and the tweet went viral with over 29,000 shares. Bumble took immediate action by deleting the user.
Want to date but you're traveling a lot? With Bumble's Travel Mode, you can date on the go!
The "Stand for Safety" initiative to prevent online abuse
Bumble has always been at the forefront of supporting different initiatives and organizations connected to causes like the Amazon rainforest, the LGBTQ+ community and Black Lives Matter. Now they have launched a new initiative.
According to a survey conducted by the platform, 70 percent of women felt an increase in online bullying during the pandemic. One of Bumble's biggest markets is India, where online harassment is a huge problem. The survey showed that 83 per cent of women in India are affected by online harassment.
In response, Bumble founded the "Stand for Safety" Initiative in collaboration with Safecity, a Red Dot Foundation-owned public safety platform.
They published a safety guide to inform Indian women about different kinds of cyberbullying and to prevent online abuse and misogyny. The guide includes six common types of digital abuse and harassment — cyberstalking, doxxing, online impersonation, concern trolling, flaming, outing or leaking personal videos.
Bumble encourages women to report the incident and register an official complaint to the police or on the National Cyber Crime Reporting Portal. Furthermore, women in India are allowed to only add the first initial of their name when using the app – they can always add their full name later.
"Through Bumble's Stands for Safety initiative, we hope to equip and empower women in India with crucial information to understand and recognise, prevent and fight digital abuse," said Priti Joshi, VP of Global Strategy and Operations.
The "Moves Making Impact" initiative to empower women
The company is also working on a new initiative called "Moves Making Impact", giving women the opportunity to be change-makers through their daily lives, not just on the app.
While using the app, women can pick a cause to support in the areas of human rights, public policy or economic development. The platform then donates to women making a difference in their community.
Is Bumble also the safer choice for men and gender-diverse singles?
The dating app follows a very diverse and open approach with inclusive features for the LGBTQ+ community. The platform provides an extensive list of genders to choose from. If you identify as transgender you can even choose to display it on your profile.
The guidelines and safety features apply to all users. The "woman makes the first move" feature only applies to heterosexual singles, if matches are of the same sex, either person can start a conversation. The same is true for any other gender identification.
The app actively fights against microaggressions and fetishization by educating its users and giving them helpful tips on how to deal with those behaviours. There is always the option to block and report another user or contact the support team directly. Bumble is in general a very safe platform to connect and flirt for every kind of single.
If you want to know how Bumble works for men, read on here.
10 Tips to ensure a safe online dating experience
We collected 10 additional tips for you to ensure a safe and pleasurable dating experience:
Make sure to choose a dating platform that has strict safety measures and guidelines, protecting its users with appropriate safety features.
Block and report suspicious users who send you inappropriate messages.
Choose your profile pictures carefully, don't post identifying information of yourself in front of your car, home or workplace.
The same is true for your profile information – don't give out any personal information like the college you went to, the company you work for or your favourite bar.
Recheck your potential partner on Google and social media if everything he told you is correct, making sure he didn't make up any information.
Never give out personal information if you are not sure that the other person is real and honestly interested in you.
Before meeting the person for the first time, we suggest arranging a video chat via facetime to verify the other person's identity. We also recommend a simple phone call to make sure your date is sincere.
If you do meet for a first date in the real world, make sure to meet in a public space and inform your friends where and when you will be on the date.
Once on the date, be careful with our alcohol consumption in order to avoid losing control over the situation.
Trust your gut – this is the best advice we can give to you. Always listen to your intuition and trust your instincts. If it doesn't feel right, don't do it.