It might surprise you, but many married women and men, and those who are in a long-term relationship, enjoy the pleasures of an open marriage. For these couples, online dating and hookups are a bonding experience to enjoy casual fun together.
Of course, there are also married people who are using dating apps like Tinder for a casual affair, cheating on their spouse. The difference here of course is that your partner is unaware of you sleeping with someone else.
In this article, we'll discuss why married men and women use services like Tinder either as a couple or to cheat, affairs through Tinder, some pros and cons, and some tips for what to do if your partner is having an affair.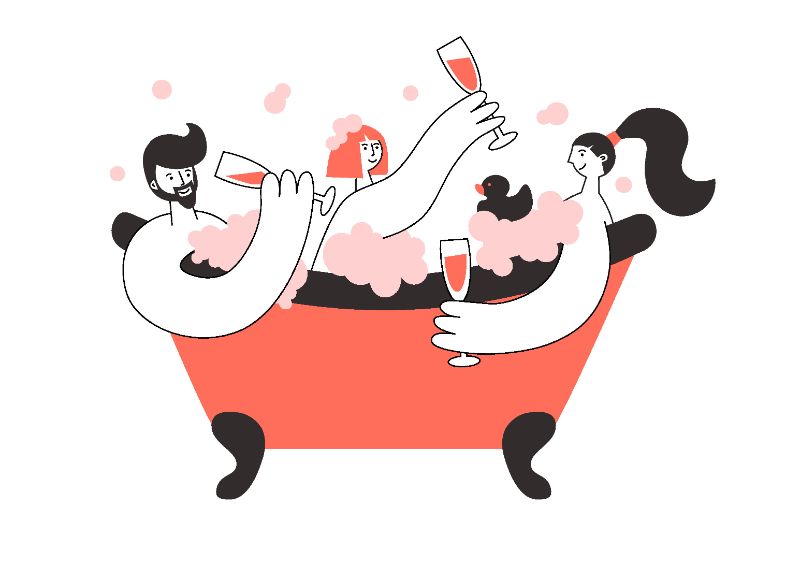 Why married men and women are using Tinder: open marriage vs. cheating
There can be a few reasons why married men and women might use something like the Tinder app: perhaps they as a couple want to meet other people up for a real life threesome, or one of them gives the okay for their partner to enjoy a hookup with like-minded people.
Others may use it as a way to try and enjoy one-night stands by cheating on their spouse, rather than sleeping with a best friend or something.
In any case, using a dating app to meet people up for sex as a couple, or at least with your partner's permission, is quite a bit different than using it to have an affair. This is about enjoying yourselves, meeting like-minded couples or singles, and indulging each other.
There's a vital element of trust between you and your partner when you partake in these activities, and the love you share for each other goes beyond physical sex. To have an open marriage requires trust and faith in one another to work.
It is important to make the distinction between cheating and an open marriage. Whether you are both just enjoying yourselves or trying to please the other with some kinky fun, the open nature of this kind of dating circumvents any sneaking around or need to cheat.
Men and women who are in a committed relationship but use something like an app to cheat are explicitly concealing their activities and hurting their partner and their relationship. In many ways it is directly contradictory to the open marriage setup.
Why someone might have an affair is complicated: it could simply be an impulse to enjoy no-strings attached sex, or one of you could have fallen in love with someone else. The point is that there's an issue in your relationship that drives you apart to look elsewhere.
Does Tinder work for married people?
If this is your first time using a dating platform like Tinder to meet up with interested singles or other couples for kinky fun, you should know that your results are going to be mixed. This isn't to say that it can't or won't work, but with the way Tinder works it's a shot in the dark.
Tinder gives you access to people locally who want to hookup, yes, but there's no way to filter out people who want to sleep with someone who is married. It can work, but you would be better off using a service that's a little more fine-tuned for married people to date on.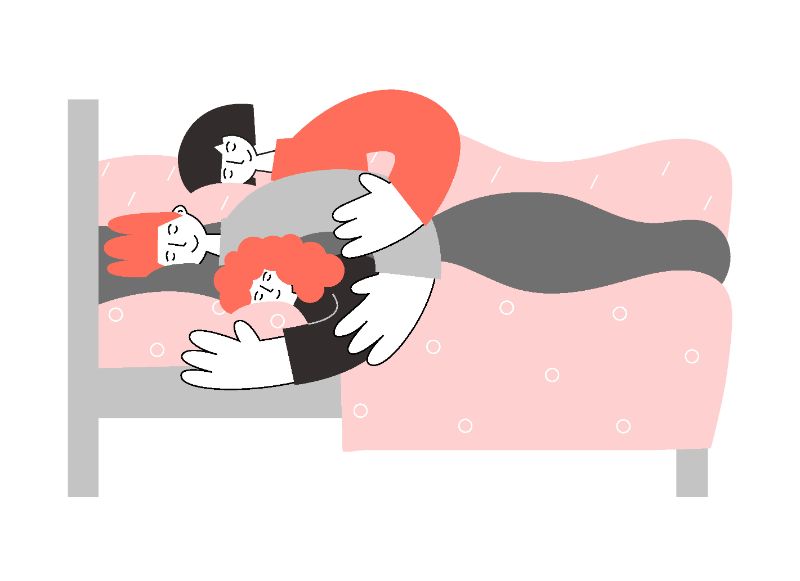 Can I find an affair on Tinder?
In short, yes, you can. Tinder is great for meeting people up to have casual sex with, and gives you a solid opportunity to at least get to know them a little before actually meeting up.
Tinder is best known for its role as one of the largest hookup dating apps in the world. However, many people take advantage of this and use it for their own affair dating. It's little wonder too, as affairs in marriage are common enough and Tinder is so good at what it does.
However, that doesn't mean that you'll be able to keep your use of Tinder as discreet as you might with a dating app that's intentionally designed for affairs. There are ways around this, but nevertheless it's a big risk to have your cheating revealed to people you'd rather keep it from.
Pros and Cons of using Tinder for Affairs
If you are using a dating website or some sort of app for an affair, that means that you are looking for something discreet, which in turn means you'd rather your partner not know. Depending on the quality of the service, you can rely on them with some relative safety.
However, that's not always the case, and there can be a number of pros and cons to using something like Tinder for an affair.
Pros
A good service can be discreet so long as you use common sense, so your affair has a good chance of being undetected, at least for a while
This is a much safer way to have an affair than randomly meeting people in a bar or club, as you can at least check out their profile ahead of time
Dating apps have large active communities, giving you a wide range of options to date from
You're free to either meet up with singles, couples, or others who are cheating without having to do a lot of guesswork
You can filter your preferences and find a match that's actually ideal for you rather than having to settle when you look for someone to cheat with
Cons
Sometimes an affair can transform into something far more romantic than intended, putting you into a position where you are married but in love with someone else
If your spouse finds out that you are using an app to cheat, and they most likely will, then your relationship will be in a tough position to recover
Any kind of affair is bound to harm your primary relationship, and the full ramifications may not be clear until too late
Dating apps are by no means foolproof, and your spouse will be bound to notice you using an app like this
Depending on how you have it set up, just joining a service like this can clue a lot of local people about your indiscretions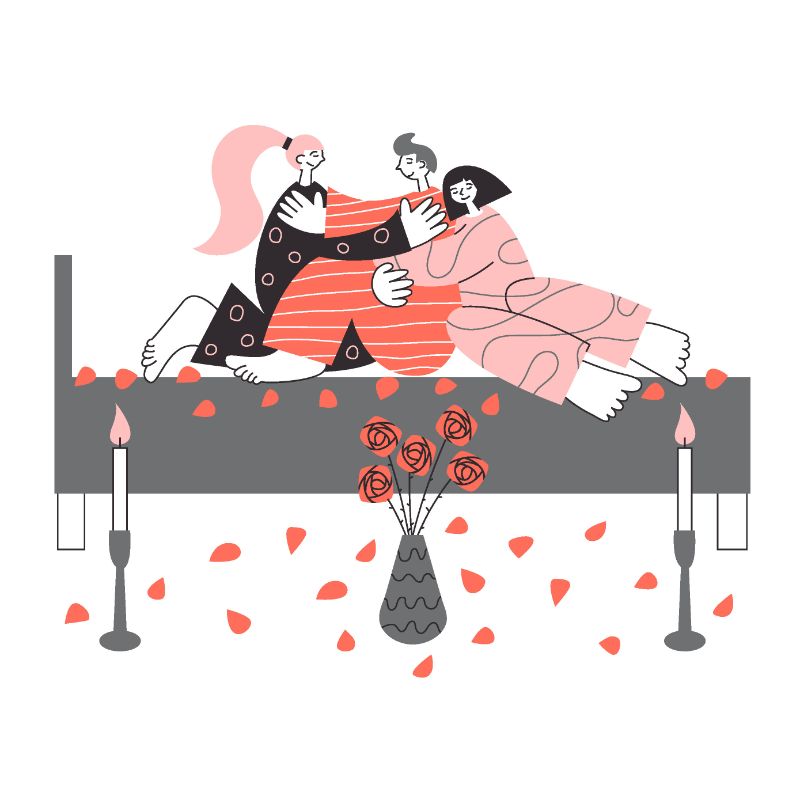 Tips for using Tinder when you're married
Generally speaking, you need to make sure that both you and your partner are involved with something like a hookup app. Maintaining honesty and an open communication about how you two use these services and what you want out of them or are comfortable with is vital.
If you want to avoid any trending mishaps, avoid connecting via social media or making your hookups public. If you don't mind people knowing your inclination for swinging, feel free to be as out about it as you want.
On the other hand, if you are using Tinder for an affair, you should be aware that it's rare that it will work out for you in the long run. If you just want a one night stand that's one thing, but if you go into it with other expectations be prepared for it to go poorly in the end.
If you really want to cheat on your partner, you would be better off using a specific service that is designed to help couples cheat on their partner.
What to do if you find your partner on Tinder
If you happen to find that your partner has a Tinder account and has been flirting or meeting up with other Tinder users, and neither of you mentioned this as something you wanted to do, then you need to confront your partner as soon as possible.
Trying to drag this out and figure out what kind of affair your partner has been having is just postponing the inevitable. It's better to address the issues that you two have than to let them fester.
Just keep in mind that your partner will be defensive and confrontational about their indiscretion if they are found out about it. It won't be an easy conversation and may bring up painful issues you two have, but it'll need to happen if you two are to fix your relationship.
Alternative Apps for Affairs and Married Dating
Whether it is for an affair or some sort of swinging fun, there are a number of online dating sites and hookup apps that cater specifically to married people. Some prefer it to be for cheaters, others want married couples to share the fun.
In either case, these are some of the top services on the market today that we would recommend, offering flexibility for what and how you want to use them for. Each of these can work just as well as Tinder for helping you enjoy casual encounters and arrangements.
Best cheating & married dating sites
These are our top picks for online cheating and married dating. Find what works for you.
Sugarmummy
Find the sugarmummy of your dreams
Mature women up for a good time
Pay nothing to get started
Simple sign up
Married but Looking
Passion guaranteed
Many profiles to choose from
Private and discrete
User-friendly application
Justrooting
Get started free of charge
Connect quickly
Local, easy good times
OneNightFriend
Meet open-minded people
Flexible payment plans for added features
Free registration
Maturedates
Free basic account
Over 30's only
Casual, discrete connections
New users joining daily
AustralianLocals
It costs nothing to join
Match with people looking for the same thing
Lots of new profiles joining daily
Easy messaging function
EliteCupid
For people who value their career and time. Date like-minded individuals!
Personality assessment for enhanced screening

Global reach. Match with like-minded singles all over the world

Smart matching finds your most compatible partners

Meet your equal in values, lifestyle, and career ambition

In-depth profiling and unlimited search means unlimited matching
NaughtySecret
Free sign up
Discrete, casual dating
Get started fast
Easy to use platform
Aussiebang
Explore your wildest fantasies with Aussiebang!
Perfect match for a sex and fuck
Easy sign up process
SeekingArrangment
10MM+ Active Members
Mutually Beneficial Relationships
Empowered and Honest Dating
Elevated Lifestyle Experiences
Find like-minded adults
DateRussianGirl
Popular online communication platform with Slavic women
A variety of verified, active and up-to-date profiles
Protected by world's leading certificate authorities
SingleCupids
At SingleCupids, we believe that great relationships start with great conversations. Connect with like-minded individuals, share experiences, and ignite sparks of romance. Your next meaningful connection is just a chat away!
Chat & Connect: Engage in lively, meaningful chats with other singles. Whether you're sharing stories or discussing interests, it's all about building connections.
Experience Exchange: Share your experiences and learn from others. Discover the richness of different backgrounds and life journeys.
Dating Redefined: Find potential partners who resonate with your interests and values, making dating an enriching and fulfilling experience.
Virtual Events: Join exciting online events and themed gatherings to meet new people and create memorable experiences.
Privacy & Security: Your data and interactions are safe with us. SingleCupids takes privacy and security seriously to ensure a worry-free dating experience.
DateEuropeanGirl
Women here are very easy-going
100% chances to find your perfect match
Personal Data Remains Confidential
Flirt
Best for: Finding your local flirt
Free membership: Free registration, limited
Users: over 1 million
Eurobabes
Diverse Russian & Ukrainian Women
3000+ Profiles
Unique Matching
SingleSlavic
There are enough online Slavic girls to interact with on the platform.
The engagement is high thanks to access messaging functions.
Create meaningful and long-lasting relationships with like-minded singles
HotUkrainians
Casual sex encounter with HotUkrainians
Experience the thrill of online sex dating
Find your perfect HotUkrainians match
Friendswithbenefits
Get started for free
Find the passion you're looking for
Make adult friends with benefits fast
Untrue
Free registration
Personalised profiles
Instant notifications
Ashley Madison
Best for: Singles looking for no strings attached fun
Free membership: Free registration, limited
Users: 54 million
DateYourGirl
Meet real asian, european, and latino singles
Real-time communication with efficient tools
Professional dating services
CupiDates
Large database of verified & attractive Asian and European singles
Efficient communication tools for real relationships
Our instant messaging service brings you closer together than ever before.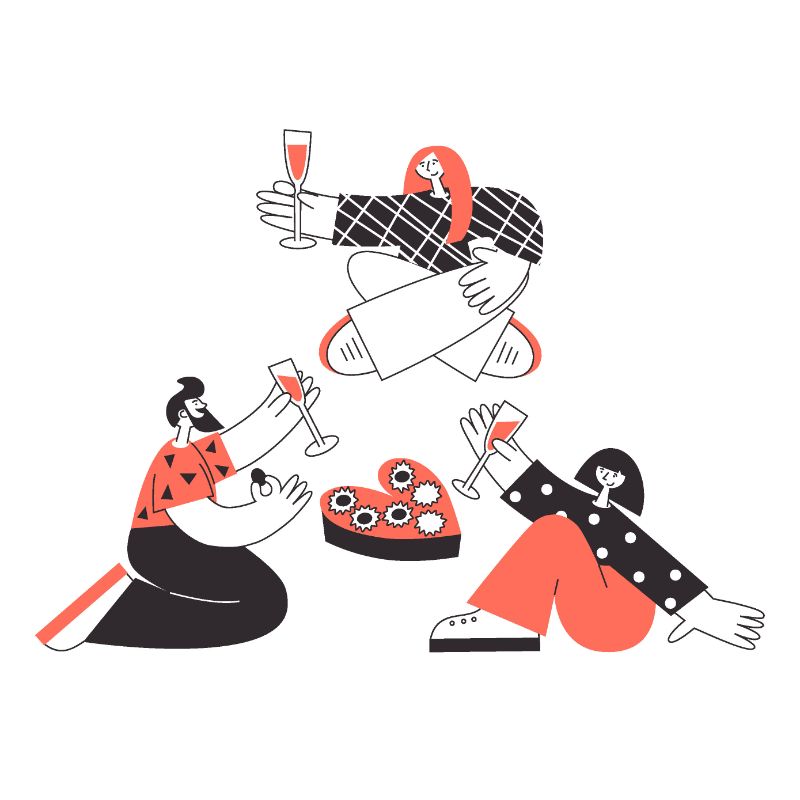 FAQ about married people, Tinder, and Tinder-like services
For couples new to swinging or using hookup services to meet other couples and interested singles, it can be an exciting and tantalizing experience. However, you may have many questions, which is why we've answered the most frequently asked for you.
Can married couples use Tinder?
Yes, they can, although finding that first date can be a little tricky thanks to how Tinder matches people. You can't automatically search for people who want to participate in that kind of relationship, so you'll have to dig deep to find people who are okay with that.
But as a bottom-line, there's no issue with using Tinder if you're married, whether you want to use it for swinging or cheating.
What is the best dating site for married people?
Ashley Madison is perhaps one of the most well-known dating sites for married people whether they want to have an affair or enjoy dating as a couple. Their services are discreet and are known for reliably facilitating safe matches, as long as you use common sense.
Can I find out if my husband is on Tinder?
Yes, but you will have to check his phone to see if he has the app installed or catch him using it. You can't use any sort of built-in search option as it doesn't exist on Tinder. You would have to just hope that you match up with him there.
If you suspect he is cheating on you, you'll have to investigate his activities and see if he is being upfront about where he is going and what he does on his phone.