Jdate is a Jewish dating site that focuses on giving Jewish people around the world opportunities to meet Jewish singles who share in their cultural traits and faith. The site has seen a lot of success playing matchmaker for both conservative and liberal Jewish people.
There is also a Jewish dating app offered by Jdate to support members who are on the go. One of the prime features of the site is its push for the shidduch between members, which is the goal of marriage.
You'll be saying "Mazal tov" and celebrating Chanukah with the love of your life in no time thanks to Jdate!
In this review of Jdate, we evaluate their membership features, registration, user-friendliness, and more in order to see why we think Jdate is definitely worth checking out. Read on to learn everything you need to know about this premier Jewish dating service!
Click here, if you are interested in more of the best Jewish dating sites.
Our Summary
If you are looking to start dating singles based on their Jewish faith, then Jdate is the right site for you. It fulfils a niche role of dating that is centred on a specific community and caters to the unique and complex interests of individuals looking for something more.

The site can be minimalistic in its overall appearance, and many of the features that will really help you to meet other Jewish singles for dating require the premium VIP subscription, which unlocks ways to communicate and interact with members.

Still, we feel that this is worth it, and for what Jdate offers you it is a great deal. The minimalist approach feels focused and mature, understanding precisely what it is that users want out of a dating website. Even the VIP service is worth it, as it greatly raises your odds.

Overall, the site is well worth a look if you are Jewish and interested in online dating that caters to Jewish singles. Registering is free, and you can check the site out as much as you want before upgrading, so why not give it a look today?
🆓 Free profile vs paid profile review
Wondering what features are included for free members and what VIP members get? Read on to find out!
Free membership
Post your own profile with up to 6 photos
Search our vast database of Jewish singles
Receive "Your Matches" emails
Purchase the Spotlight feature
Paid membership
Messaging+ feature – Communicate with any member of the site, regardless of their subscription status!
Read and reply to all messages
Read Receipts that tell you when your messages are read
Enhanced Privacy Control – Browse anonymously, hide your status, and remove your account from appearing in searches
💰 Types of membership
There is only one type of VIP membership available at Jdate, but if you are looking to find success when you try to date other men and women on the site, then you should consider upgrading. All prices are in USD.
Premium monthly plans
| | | |
| --- | --- | --- |
| Duration | Price per Month | Total |
| 1 Month | 59.99 USD / Month | 59.99 USD |
| 3 Months | 44.99 USD / Month | 134.97 USD |
| 6 Months | 29.99 USD / Month | 179.94 USD |
📊 Membership structure
How many Jdate users in Australia?
There are approximately 10,000 Jdate users in Australia looking to start Jewish dating, and about 180,000 logins per week of people who are looking to date Jewish men and women.
Jdate's demographics of love
There is a considerable amount of more women on Jdate than there are men. This may be because of the safety measures to help ensure that men and women are who they claim to be when looking for dates and to just generally start dating.
Almost 60% of members are Jewish women
The 25-34 age range of Jewish members looking to start dating is highest
Matched only by the 55+ age range of Jewish members
Most who join the site to date do so based on their desire to meet other members in the same faith
Most can find a date with their partner quickly
✍️ Registration process and profile creation
Registering at Jdate is simple and won't take more than a few minutes. Make sure you take the time to add to your account to give yourself the best chance of meeting new Jewish men and women to start dating.
Initial registration

When you first want to sign up for the site, you will need to give a valid email for verifying your account and to ensure you are a legitimate user. You will also have to give a password to use for the site and then complete a google verification step.

Next you will go to a section where you will be asked to give your name, age, and the location for where you live to ensure you meet with locals. To go ahead, agree with the terms and conditions to proceed with the registration.

Upload a picture

Jdate nexts wants you to upload a picture that will go on the site. You only need to have one photo on the site, but make sure that it is a nice profile shot that fits the parameters of the site, at roughly 375 x 375 px.

Give your details


The next step is optional, but you can select to use either the name you assigned earlier or use a new one for your online identity. You will also have a chance to talk about your physical appearance, marriage history, type of Jewish believe and more.

There is a field where you can put in what your occupation is, as well as what your current family status is: do you have kids, and do you want kids? Jdate also allows you to state your education level and where you went to school.

Your hobbies

The next step gives you a lot of freedom to select what kind of hobbies you enjoy. Although you can't get too specific since you have to select, there are a lot of options here. This includes sport and fitness, art and entertainment, travel, music, and food.

Your desired partner

Finally, you can give some information about what kind of partner you would like to meet, including their physical appearance and background. The more details you give, the more focused your results will be!
📱 User friendliness review
Jdate dating site
Registration
New users will like the smooth flow of the registration process as it incorporates practical information to encourage users to send messages and get in touch with you. The process is relatively quick, taking only a few minutes.
Navigation
Although minimalist in what it has to offer, the website is straightforward in offering users a dating experience geared toward helping Jewish people match and start dating.
Profile
The profiles are all very detailed, giving you a lot of data to read up on members before you send them a message.
Jdate dating app
The app is very similar to how the website works, offering a slightly better user-friendly experience to help people on the go.
Registration
Registering for the mobile app is just the same as the website, just on your mobile.
Navigation
Navigating is just as simple as the website, which does help to meet new people. The mobile app is a little more user-friendly, and that is nice.
Adjusting profile
This can be done at any time, and you have just as much control over it as you do the website.
✉️ Contacting users with Jdate chat
Although chatting on Jdate is easy, you will need to have a VIP premium membership to interact with other men and women.
How to contact another user:
Click on a user that interests you
Next to their picture will be a message icon, click on that
A new window will open where you can type your message and then send it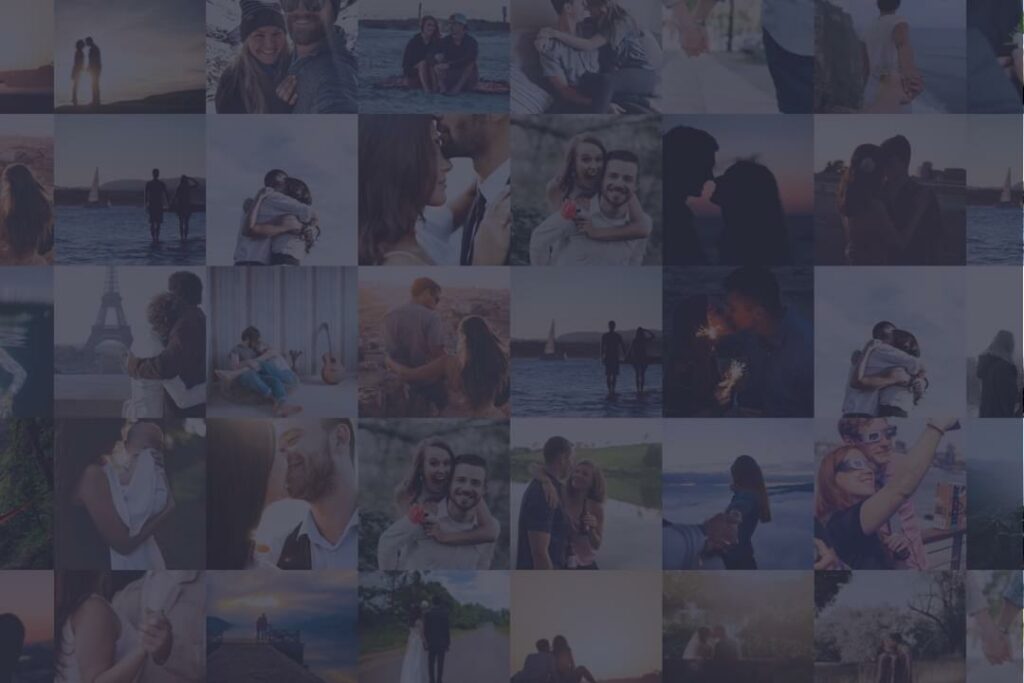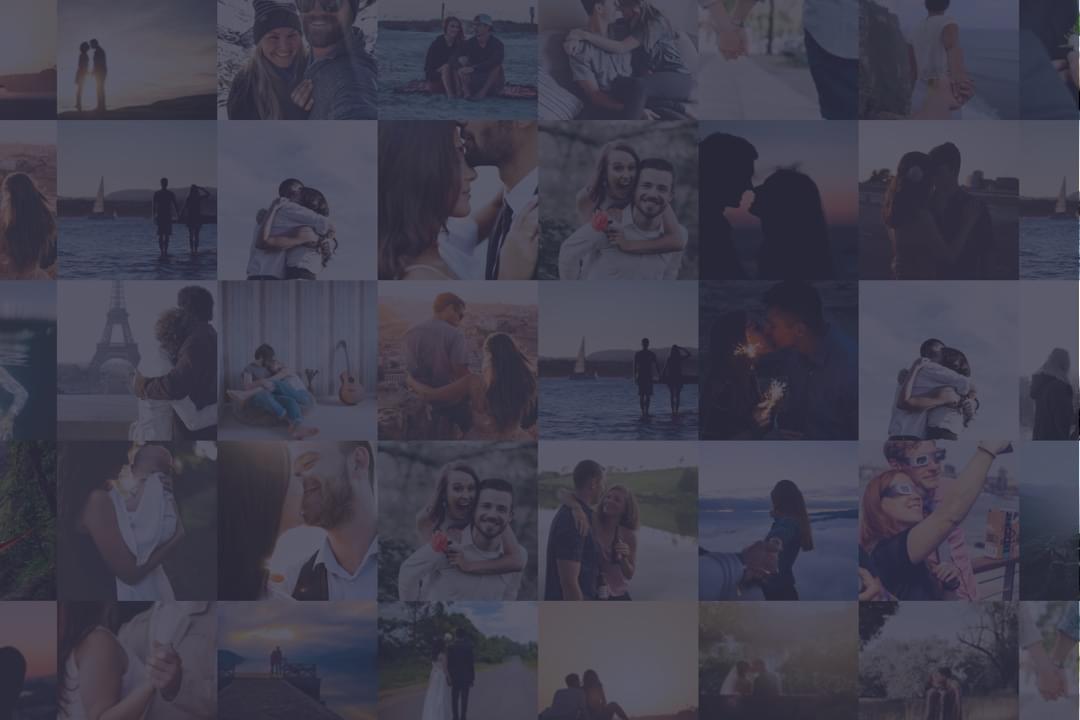 👍 Pros and cons 👎
✔️ What we like
Profile is instantly activated upon registration
User-friendly site and app
Singles events are offered both online and offline
Registration is free, easy and fast
Profiles are very detailed
❌ What we don't like
Contacting other members is a premium feature
Not all members who sign up are Jewish
Only paid members can connect with others
🙋 FAQs
How can I edit my profile page?
To edit the information on your profile that other members see, please click on your photo thumbnail in the top right of any page, when accessing the site from a computer. Click on My Profile and then Edit Profile.

If accessing the site from the app, tap on the horizontal menu icon (☰), then tap on your Display Name/Profile Photo. Next, tap on Edit Profile.

Display Name – Just start typing and changes will be automatically saved and submitted for approval.
About You — Click on the About You field and a text box will pop up. Enter your desired text and click on Save Changes. Your changes will then be submitted for approval.
Height — To change the height listed on your profile, click and drag the sliding circle. When the correct height is shown, un-click and your selection will be saved.
Questions and Answers — Once a selection is made in the Question and Answer section it cannot show as blank again, except for the Occupation and College entries.

In order to choose a response to the question and answer entries with a down arrow, please click on the down arrow and make the appropriate selection.

For the Occupation and College entries, enter the desired text and it will be saved and submitted for approval.
To choose a location for the Grew Up In entry, please begin typing the desired location and make your selection from the drop-down box.
The Search Interests field is updated by clicking on the "+". Click on the desired selections to highlight them, and then click on Done. Your selections will now appear on your account.

Please keep in mind that changes are reviewed prior to posting. Please allow up to 48 hours for approval.
Why is my photo not showing?
To ensure the quality of profiles, Jdate screens all photos for inappropriate content. Once your photos are uploaded, you'll see "Pending Approval" on each image. The website will try to get through all photo submissions quickly but please allow 24-48 hours for approval.

Removing, adding, or rearranging photos during the approval process may result in longer approval time. If your photo does not meet their policies, you'll see "Rejected" on the image. You'll also get an email notification for each photo that has been rejected.
How do I block a member from contacting me?
If you don't wish to communicate with a member you can add their account to your blocked list. You can block a member while viewing their communication on the Messaging page, or while viewing their profile. To block:

1. Click/tap the horizontal three-dot menu (☰)
2. Select Block
3. Click/tap Yes to confirm

To unblock a member:
1. Click/tap on your small Profile Photo at the top of the page, or the horizontal menu lines (☰) if using the app
2. Select Account Settings, and then Block List
3. Click/tap on the Display Name for the desired member
4. Click/tap Yes to confirm
Can I hide my profile while I search or browse?
The ability to Browse anonymously is a feature that comes with a paid subscription! With this setting activated, others will not know you've looked at their profile until you contact them.

However, this setting doesn't make your profile invisible. Other members can still view your profile as they Browse, from their Inbox if you have communicated with them through the website, or if they receive your profile as a Match.

You can access these by clicking on the photo thumbnail. Select Profile Display Settings and check or un-check the desired boxes.
Company info
Jdate is one of the niche dating websites owned by Spark Networks.
Other Reviews