Dating can be confusing in the best of times. Add online dating, hookup culture, lesbian dating apps, texting, and a pandemic to the mix and you've got a recipe for quite a tricky situation.
But never fear, we're here to give you some tried and true, best-friend-style dating advice for when you get the guts to text that mega hottie you've matched with.
So without further ado, here are our best dating tips when it comes to texting your lesbian crush.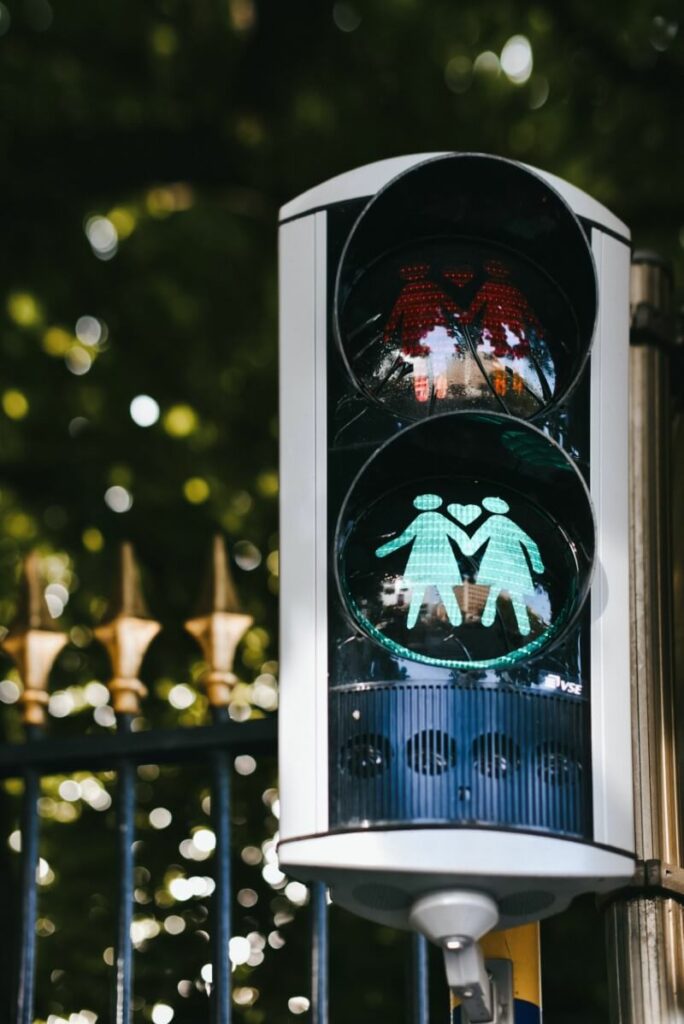 Initiating Contact
Use dating sites to meet women
Ok good. You've matched with someone or she's already in your cell phone the old-fashioned way (aka you asked her for her phone number, or maybe you got her number through someone else, whatever!)
So what's next?
The chat feature on dating sites are a perfect place to practice the (not so) subtle art of wooing women with your command of the written word. There are sites to fit every type of person and we review and recommend a ton of them.
If you are open to dating a broader spectrum of awesome individuals from the LGBTQ+ community, check out our recommended platforms for dating bi, trans, and queer people, too.
When starting contact through text messages and online dating, you want to be memorable, but you don't need to reinvent the wheel. If you are a bit goofy in person, come up with something charmingly silly to initiate the convo.
If you are more of a straight shooter, tell her she seems really awesome, and you'd like to get to know her better. The key is to not take it too seriously, but to still be genuine and be yourself.
Ask her about herself
While this is the number one obvious piece of dating advice for literally anyone ever, it bears repeating because so many people still have a hard time doing it.
Why? Want someone to know you're interested in them? It's as simple as asking them about themselves! And then listen without trying to one-up or impress. Got this mastered? Congratulations, you are already heads and shoulders above most of the competition.
Ask which pronouns they prefer
… and then use them. This can feel awkward to people who are new to dating within the lesbian and queer communities, because you're worried you'll offend. But it's 2021 and it's important to address people the way they feel most seen.
If you're nervous, what better way to ask than through text? It's true that if someone identifies as a lesbian they will probably go by "she/her" but not necessarily. Just double check so you don't risk alienating someone you like.
Texting is one of the first few hurdles when starting to date another woman. Read more about the challenges to come in many lesbian relationships here.
Be honest about your current situation
Are you poly? Bi? Looking for something serious? Or maybe just a hookup? Is it your first time dating women? Moving to a new city soon? Do you like her but are going through a breakup with your ex?
Communicate where you are mentally and emotionally early on as you're getting to know her to avoid being unintentionally misleading.
This is hard for a lot of us because it means you may have to accept that she's in a different place than you are and the disappointment that comes with it might be difficult to handle. But ultimately, you want to connect with someone who is right for you and ultimately lay the foundation for a healthy relationship.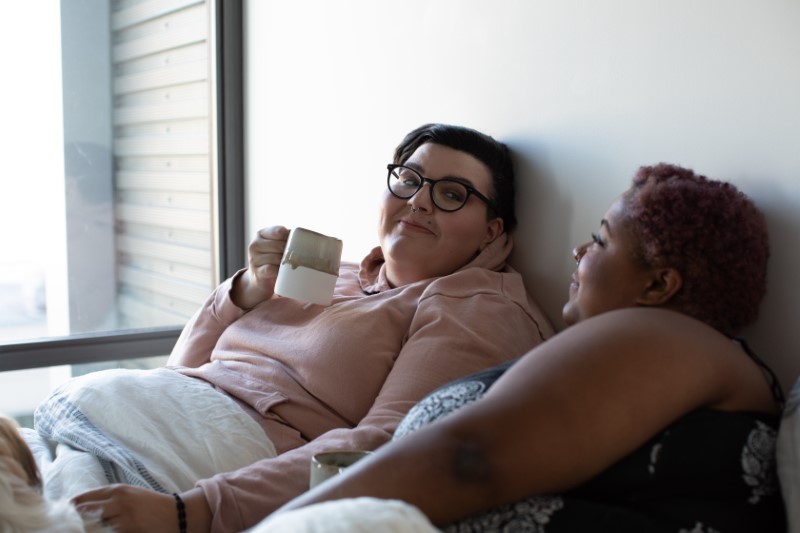 So, How Often Should I Text?
Lots of advice blogs will tell you not to text too much because it will overwhelm your crush or that you shouldn't have long text message conversations, and while we agree that it is definitely something to be mindful of (please don't spam her with texts!), we also know that people and situations are different.
For instance, you might be a long distance from each other, and texting is the best way for you to foster a spark and to get to know each other. Another possible scenario is that she might prefer to text rather than have a phone call or meet up right away.
Regardless, the goal should ultimately be to meet up and go out, right?
So don't be afraid of having a text conversation, but also make sure you are taking constant temperature. Read the signs to understand the specific woman that you are talking to and try to meet up sooner rather than later.
Know when not to text
When things are fresh and exciting it can be extremely tempting to just. Text. All. The. Time. Lesbian relationships specifically can become really intense and all-consuming really quickly if we aren't careful.
We aren't a fan of playing games, but we do know that being emotionally and physically available every moment of the day and night for a new flame is not a good precedent to set for your relationship going forward. Have fun, be excited, be a bit obsessed, but don't lose yourself.
If you have been texting a lot and you find that it's hard to put a lid on it, communicate that, "I need to go to work, but I'll text you after," or, "I've got a huge day tomorrow. I wish I could stay up and text, but I really need to get some sleep." Or our personal favorite, "It's really hard to stop texting you, so I'm going to put my phone away and go (fill in the with the activity of your choice)."
Set texting boundaries early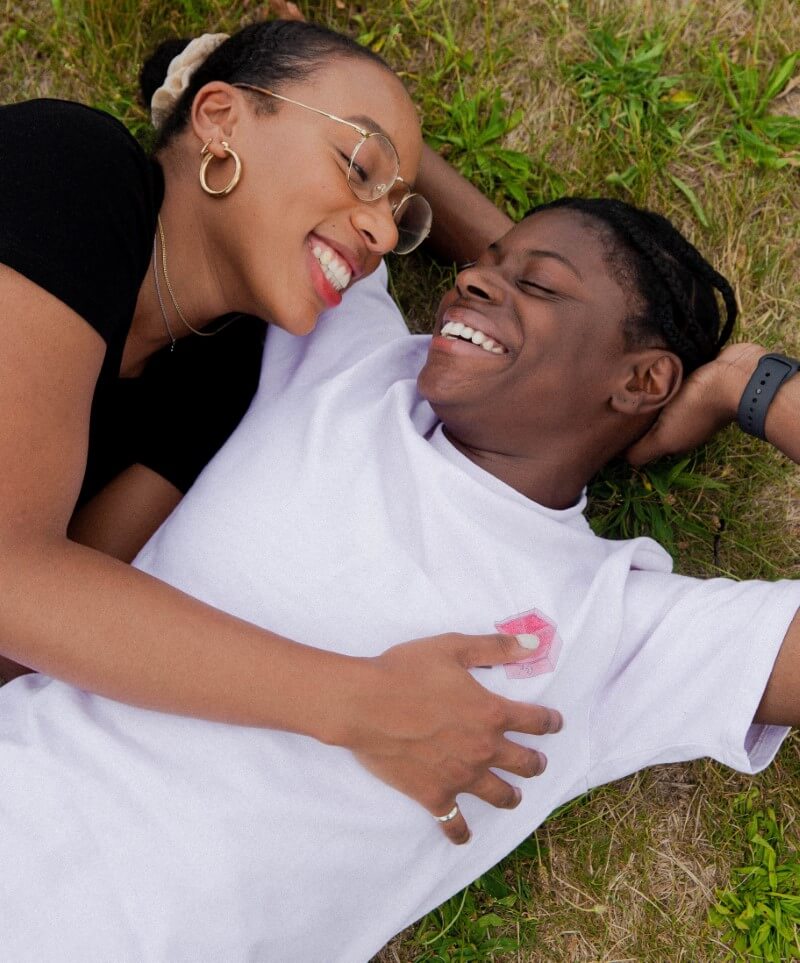 This goes along with the previous. Whether you set these boundaries with each other, or just with yourself, do set them.
These boundaries can look like this:
In general, I'm not going to text while I'm at work, out with friends, at the gym, etc.
I need to prioritize sleep to make sure I'm at my best, so I'll put my phone away after XYZ o'clock.
I'm going to make sure I continue to take time for my favorite hobbies
Now, we aren't saying to never send a text during these times (thoughtful text during a break at work can be super sweet), just save the full-on convos for a time when you aren't doing something else important. And remember, a person who has drive and passion for friends, activities, and their career is super sexy.
Send encouragement before big events
Does she have a test coming up? A big meeting? Doctor's appointment that she told you about?
Send a little text about an hour to 15 minutes before with some encouraging words.This shows not only that you are thinking about her, but you remember and care about what's going on in her life.
It also shows that you are capable of being a support for her. A well placed text of support can skyrocket you into the realm of relationship material really quickly.
Send a text message to follow up and to thank her for a nice time
This applies even when you aren't hanging out one on one.
If she has a get together, plans an outing with friends or it's just the two of you, wait until the next day and thank her for it. Not only will it set you apart from other potential love interests, it also gives you the opportunity to start a convo.
You can keep it flirty by hinting at her being your favorite part about the occasion.
We hope you found these texting tips useful and that you can add them into your repertoire as you navigate the lesbian dating scene.
Lesbian dating online
These are our top picks for lesbian dating online. Pick the best option for you.
Ashley Madison
Best for: Singles looking for no strings attached fun
Free membership: Free registration, limited
Users: 54 million
EliteSingles
It's free to get started
Thousands of women joining daily
Meet the one you've been looking for
Detailed profiles for accurate matches
eharmony
Start for free
Intelligent matchmaking service
Meaningful, respectful interactions
LGBT friendly
Be2
Sign up at no charge
Meet people who flow like you do
Millions of profiles
Quality-checked and secure
Zoosk
Free profile options
Loved by Australians across the nation
Find your perfect lady
Academic Singles
No cost to begin
Great dating site for those with serious intentions
Excellent user experience
MyDailyFlirt
Sign up and start flirting with Australians who want older men. Guaranteed matches with Australian women. Chat anytime, night or day.
Free registration only takes seconds
Male profiles needed
Chat 24/7
Search and View profiles
Guaranteed match
Only-flirts
Big pool of users
Easy and convenient interface
Many success stories
Plenty of attractive members for you to have fun with
Friendswithbenefits
Free sign up
Plenty of users in every area
Start chatting right away
Growing membership base
iDates
Start for free
Recommended for those looking for serious relationships
New profiles to browse and match with daily
OnlyFlings
No cost to get started
Find your next fling
Pressure free dating
CupiDates
CupiDates empowers individuals to search the globe for their perfect partner. The international dating site has connected the East and the West with its smart matchmaking tools.
Large database of verified & attractive Asian and European singles
Efficient communication tools for real relationships
Top-level safety and professional support
Where you could find love and romance without boundaries
Our instant messaging service brings you closer together than ever before.
DateYourGirl
Meet real asian, european, and latino singles
Real-time communication with efficient tools
Professional dating services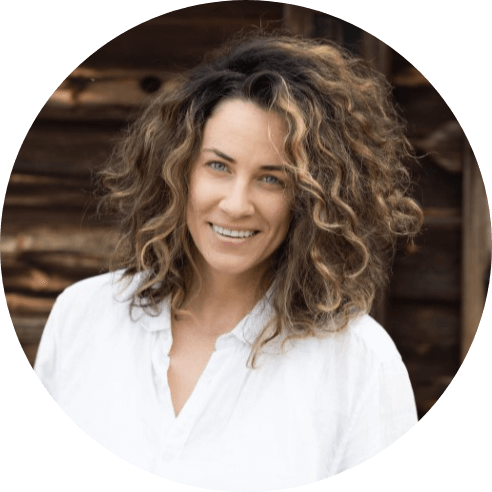 Lauren has written articles for Autostraddle, This Colorful World, Them., and more. She has given talks or made appearances at the ELLA Festival in Mallorca, Velvet Ibiza in Ibiza, and Propel in Graz.She started working with LGBTQ+ visibility as a "baby gay" in Los Angeles, filming and editing YouTube shows like "The Real Enough L-Word" and "Unicorn Plan-It" for Autostraddle. Other notable shows and videos include Calling in Drunk, Hacker Girlfriend, and Lesbian Answers.
She created Button and Bly's Queer Travel Show, which was the first high quality LGBTQ+ travel show on YouTube. The show's aim was not to educate LGBTQ+ people about specific destinations, it was to show LGBTQ+ people (especially women and non-binary people) that they could travel safely.
On her travels, Lauren met Lisa through a friend in Stockholm. She essentially Uhauled herself to Sweden a few months later to be with Lisa. They ended up getting married and having a beautiful life, so ya know, it was all worth it.
In 2015, Lauren and her wife Lisa started This Colorful World, a Youtube channel that celebrates their life and travels. This is where Lauren got more into writing and discussing the finer points of queer dating and relationships. She wrote vlogs with topics such as, "Do soulmates exist?" "What is Love?" "Tips for Communication in a Healthy Relationship" and "How to Fight Fair," among others.
Publishing videos through This Colorful World fostered a loving and thoughtful community which inspired Lauren and Lisa to create an online course about how to be your true self. It's called the Permission Experience.
Through her saga of mixed media content creation, Lauren has been funny and lighthearted as well as deep and insightful. It's a perfect mix for her when she can use both voices in her writing and create something meaningful while putting a smile on someones face.
So while Lauren can definitely bring a tongue and cheek tone to her articles, she will also always come from a place of kindness and helpfulness.
She is currently living with her wife and son in on their farm in Sweden. She's also got a dog and some chickens. In her free time (which is very little) Lauren likes to go fishing, hang out in the woods, cook up tasty meals, and do farm renovation projects.
Lauren is gender non-conforming and doesn't really care which pronouns you use.