If you are a Christian who's dating or simply someone of Christian belief who wants to set an end to their singleness, then chances are you aren't dating just for fun, but rather to find the One sent from God just for you.
Whilst we all want to know directly who this person is, realistically it will be a process of finding out as you begin to date and build a relationship with someone.
Hence why asking specific first date questions as a Christian single in the early stages of dating is important in bringing about the clarity and direction you want and need.
Also, asking the right things can help you recognize potential red flags and no-gos and protect you from becoming attached to someone who might not be good for you.
Christian Online Dating Questions & Icebreakers
Online dating for Christian single women and men is no longer taboo. With prominent dating sites such as eHarmony and ChristianConnection, Christians are willingly searching for love online.
Hence, this is why you need to know what Christian Dating questions to ask if you are using online dating as a Christian.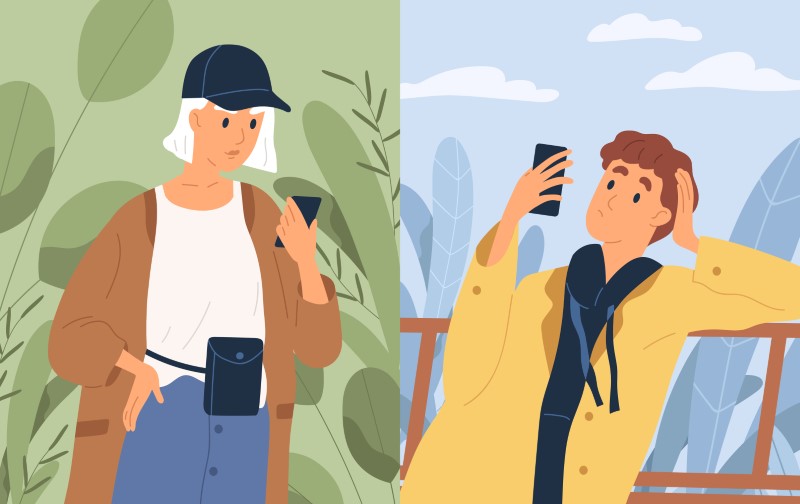 Here are some examples of good questions to ask to break the ice and get the conversation moving:
Personal journey with God – Understanding their walk with God is a good way to know more about who they are and where they are at.
The key is not to get too heavy and deep too soon. So, keep the questions light for example "How long have you been a Christian?" or "How did you find God?"
Experience with dating – This is always an easy one, as every person has a story about their experience with dating especially if they are a Christian.
Asking them something along the lines of "So, do you have any horror dating stories yet? "keeps things fun and light.
Try not to ask too much about past relationships too early on.
First time conversations should ideally be something that makes each person laugh and feel safe.
Church and religious activities – If you are someone who is an active Christian then chances are you will know about similar Christian conferences and church activities that you can ask them about.
Questions like "Have you heard (insert pastors name) speak yet? I heard he/she is amazing!" or "How is your local church , do you normally all get coffee afterwards?"
Again, keep it light and casual to come across friendly and approachable.
General questions – Don't necessarily feel that all questions need to be about your beliefs. Ask them about their hobbies and interests, for example what video games they like to play, if they're into travelling or what's their favorite book or movie. Remember that dating is an assessment of every part of them, not just their faith.
Asking them questions about their weekend, work and plans are always easy casual openers to start a conversation flow.
Whatever you do decide to ask them, make sure to always end with a question to keep the conversation moving forward. And be sure to make the goal to escalate the conversation to a phone call and then an in-person date if you feel you have clicked.
You want to date again after a divorce and are unsure how to proceed? Check out our article about whether and when to start dating again.
Religious dating recommendations
These are our top picks for singles who are guided by their faith when dating.
eharmony
Create an account for free
Chat to like-minded people before meeting
Join hundreds of other religious Aussies
EliteSingles
It costs nothing to start
Join thousands of other religious users
Verified, high-quality profiles to match with
Silversingles
Create a free profile
Match with mature singles in your area
Communicate with matches easily
Singles50
It's free to get started with an account
Over 50s in your area
Trusted by the religious community
Safe and secure
Be2
Start your journey for free
Match with people like you
Date with confidence
Only-flirts
Big pool of users
Easy and convenient interface
Many success stories
Plenty of attractive members for you to have fun with
MyDailyFlirt
Sign up and start flirting with Australians who want older men. Guaranteed matches with Australian women. Chat anytime, night or day.
Free registration only takes seconds
Male profiles needed
Chat 24/7
Search and View profiles
Guaranteed match
Ashley Madison
Best for: Singles looking for no strings attached fun
Free membership: Free registration, limited
Users: 54 million
CupiDates
CupiDates empowers individuals to search the globe for their perfect partner. The international dating site has connected the East and the West with its smart matchmaking tools.
Large database of verified & attractive Asian and European singles
Efficient communication tools for real relationships
Top-level safety and professional support
Where you could find love and romance without boundaries
Our instant messaging service brings you closer together than ever before.
DateYourGirl
Meet real asian, european, and latino singles
Real-time communication with efficient tools
Professional dating services
What to ask on your first date
First dates with the opposite sex can be overwhelming if you don't know how to purpose and direct them.
Whilst they shouldn't be a job interview full of integration, they still need to be handled in such a way that you walk away with clarity to know whether or not to continue onto a second date.
Understanding who they are, what boundaries and values you both have will give you more of an idea if they are someone who is dateable.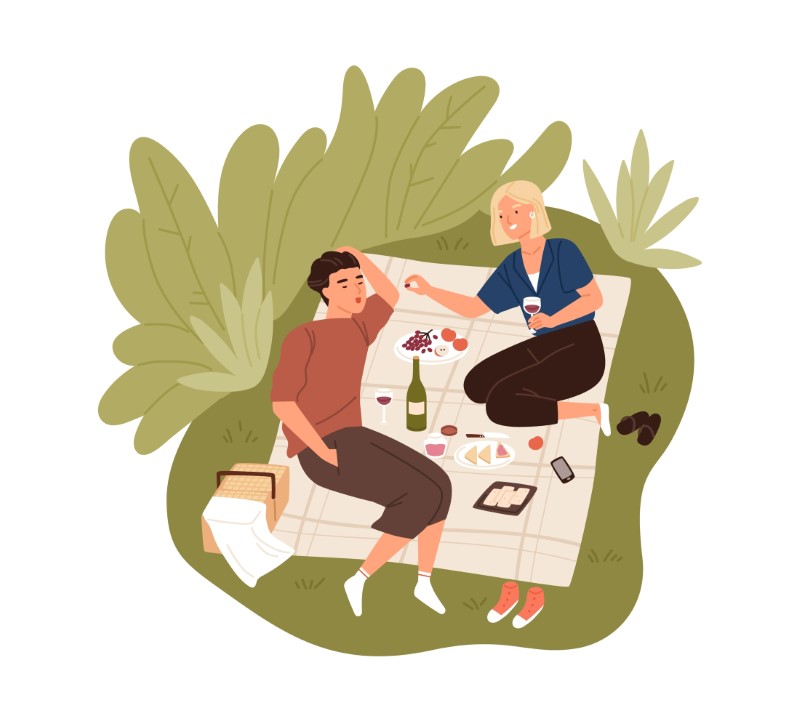 Here are several great questions to ask that help you assess your compatibility with each other:
Beliefs
Knowing if you both have the same denomination and beliefs is integral to feeling unified and compatible.
Asking specifically what their relationship is like with God and how active they are as a Christian is a good start. Questions like "Do you attend church every Sunday?" or "How did you become a Christian?" gives you an idea of where they are with their convictions.
Remember just because someone says they are a Christian doesn't mean they are instantly compatible with you or have the same strength of convictions.
Values
Someone's values and also about their boundaries will determine the direction and quality of the dating relationship that you can build with them. This is why it's important to ask a few questions about what their principals are.
Questions such as "Do you want to get married eventually?" or "What do you think about a 'current situation'?" are casual conversational pieces to start with.
As Christians, marriage is always in the cards and asking them about a current situation whether it be global, political or something relevant to your religion, gives you further insight into their point of views.
Family
Asking questions about their family dynamics can help you understand what type of upbringing they had.
Our childhood shapes our views and character and understanding their past and present about family will give you an indication of their views, morals and personality.
Questions could include "Are you close to your family? "or "Do you want to have a family of your own?"
Friends
Whom we surround ourselves with, is whom we are influenced by. Discerning their social life helps your work out what their priorities are.
It's wise to date a Christian who also has other like-minded people in their inner circle.
Asking them questions like "Do you have any close friends from church?" or "Tell me more about your friends" are good open ended and casual ways to start.
Goals
Our purpose and goals affect us hugely as an individual and as part of a couple. Dating a Christian doesn't automatically mean that they will have direction.
Asking questions like "Where do you see yourself in 5 years?" or "What do you believe your ministry is "are two simple ways to discern if they understand their purpose and where they are headed.
Be sure to also include the right questions about their spiritual growth and what goals they have with their spiritual life.
Personal Interests
Lastly you want to be able to have a snapshot of who they are by what their passions are. Where we spend our time, money and energy is a reflection of what is important to us.
And whatever is important to us will shape our beliefs, character and the quality of the relationship we invest into.
Start by asking them questions about their hobbies, interests and what they do for fun. Ask them what podcasts they listen to or what their favorite books are.
How to find out if they are the One sent from God
The chances of knowing if they are the one from God you want to spend the rest of your life with after the first few dates are slim. Whilst God is able to tell us this knowledge directly, He is also someone who gives us freedom of choice.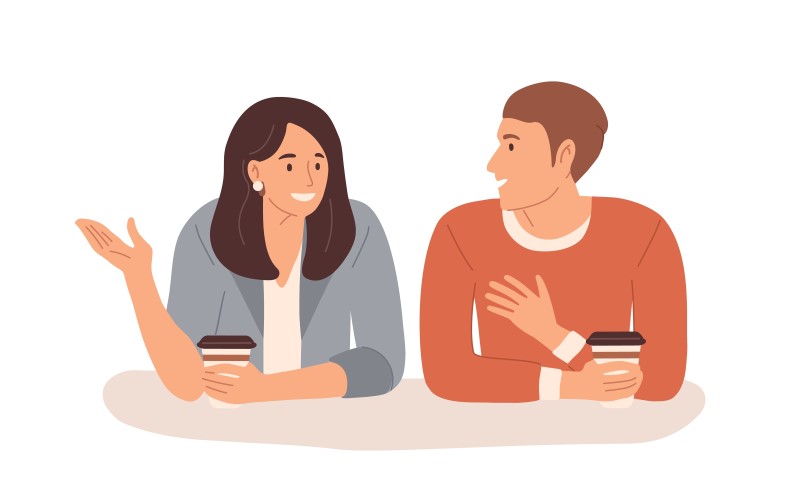 As humans, we can convince ourselves of certain things based of what we ultimately desire and feel. And when you couple that with religion, we tend to assume that our feelings are an indication of God's plans.
What is needed is discernment during the dating period in order to know whether or not this person is someone God wants you to align with.
So here are some more practical and wise ways to know if they are the ones send from God:
Peace – Whatever and whoever is sent from God will not be covered in anxiety. The bible clearly states that we serve a God of peace and that whatever is from God will have peace that follows it.
A relationship that is volatile and full of confusion is most likely not one that we are meant to continue in.
Unity – God is not a God of division. The Bible talks about a man and woman being of one mind and one flesh. This indicates unity in both the physical, mental and spiritual realms.
Wanting the same things, and having similar morals, values, personal and spiritual beliefs is what helps strengthen unity in a relationship.
You can't expect to build unity in a relationship if the person you are dating is on a completely different path to you.
Progress– Any healthy relationship is one that has continual growth. Christians are not called to stagnate or go backwards as we serve a God of progress.
If you are dating someone who is holding you back or perpetuating a vicious cycle then you can guarantee that they are not the one sent form God.
Alignment – This isn't just about wanting the same things, but also having individual purposes that complement each other. Alignment is also about seeing consistency with what they do, who they are and what they say.
Remember that ultimately what we choose is what starts too shape our direction of that relationship. Whilst God is always ultimately in control, we need to stay accountable to what we make decisions about.
What to ask when dating a Non-Christian as a Christian
Dating someone who is a non-Christian is not necessarily a green card from God to "flirt to convert".
If you decide to be a Christian dating a non-Christian then you need to have realistic expectations. The last thing you want to do is form an attachment to someone and find out that you just aren't compatible.
Therefore, asking specific questions throughout the courtship will help guide you on whether or not this type of relationship can work.
Here are some typical question to ask if you are a Christian dating a non-Christian:
Ask about their beliefs
Where do they stand with their beliefs? Are they agnostic or do they have some form of beliefs? How do they feel about Christ , tithing and sexual purity ?
Asking them their views on God, religion and the church will give you an insight into where they are at and how your own views fit in.
This isn't about trying to force them to convert, but rather understanding where they are in their journey with God and if they are open to knowing more about Him.
Church Attendance
If church is a big part of your life you want to know how they feel about it and if they would be willing to come along.
Remember that the goal is to build a unified relationship where you can partake in the same activities together.
What are their views on intimacy?
In general most Christians aim to save sex and intimacy until after marriage. For non-Christians, this can be a deal breaker, hence why it needs to be addressed early on.
There is no 'roundabout' way to ask this rather than being direct and asking them how they feel about no sex before marriage.
The goal is not to have the answer you want, but the answer you need to hear because they are being honest with you.
If feelings have already formed it's easy for both people to delay this question or give an answer that sounds ideal but isn't really an indication of what will really happen.
Find out about their family values
Lastly, you want to make sure that you are both ready to raise a family the same way.
Having similar family values and morals means that if you decided to marry and have children that you are doing so with the same beliefs on how to raise those children.
In general, when two people are unequally yoked, these types of relationships tend to have more division, confusion and conflict.
So, make sure you are aware of what could be install for you before you give your heart to someone who does not have the same beliefs.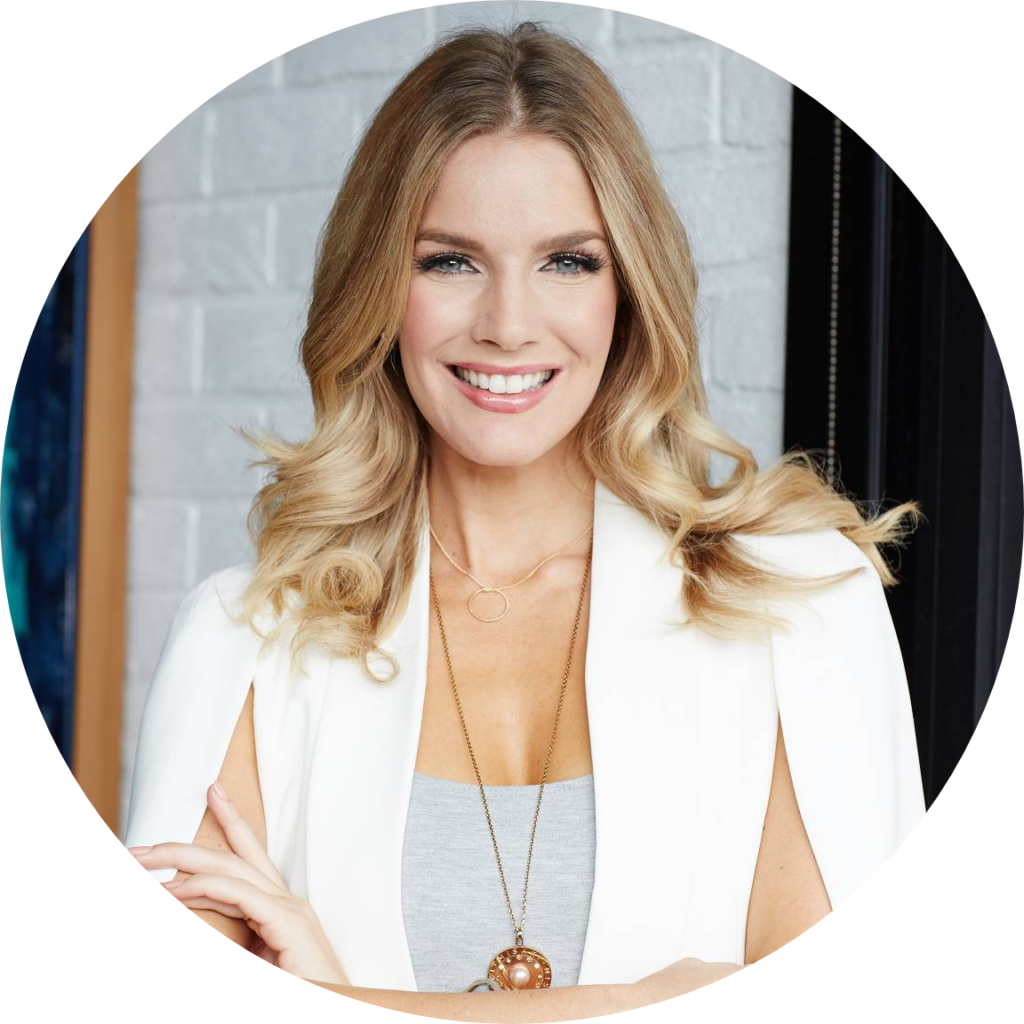 Founder of one of the top 30 global dating blogs and Australia's number 1 dating and relationship blogs The Dating Directory, Renee Slansky had been educating men and women on love since 2013.
Renee contributes advice to some of the largest online publications in the world including The Huffington Post, The Good Men Project, Your Tango, Elite Daily and more. Shehas been a dating and relationship advisor for eHarmony, Plenty of Fish, Happn, We Date and RSVP.com and continues to fuse the gap between technology and finding love. And her teachings have been written in educational textbooks that are distributed throughout the whole of North America.
Her Youtube channel has over 94k subscribers and her work has been translated into several languages including German , Spanish and Russian.
Renee is often called to present as a relationship expert for Channel 7, Channel 10, SBS, talk shows, podcasts and commercial radio globally.
Her involvement with the ABC TV show Ex-Files saw her work alongside psychologists to provide dating strategies for each contestant. Her methods are based on providing a strong foundation of self-love and sustainable solutions. Renee has curated several online programmes for women and continues to speak globally at events around the world, making love education accessible for all.