Although the term "love addiction" may not be too familiar, the type of behaviour that often comes with the label is certain to be. There's a good chance that you may have been in a dating or in a relationship with someone before that could be considered a love addict, but what exactly does that mean?
In this article, we'll talk about what love addiction is, what might cause it, and some options on how to get help.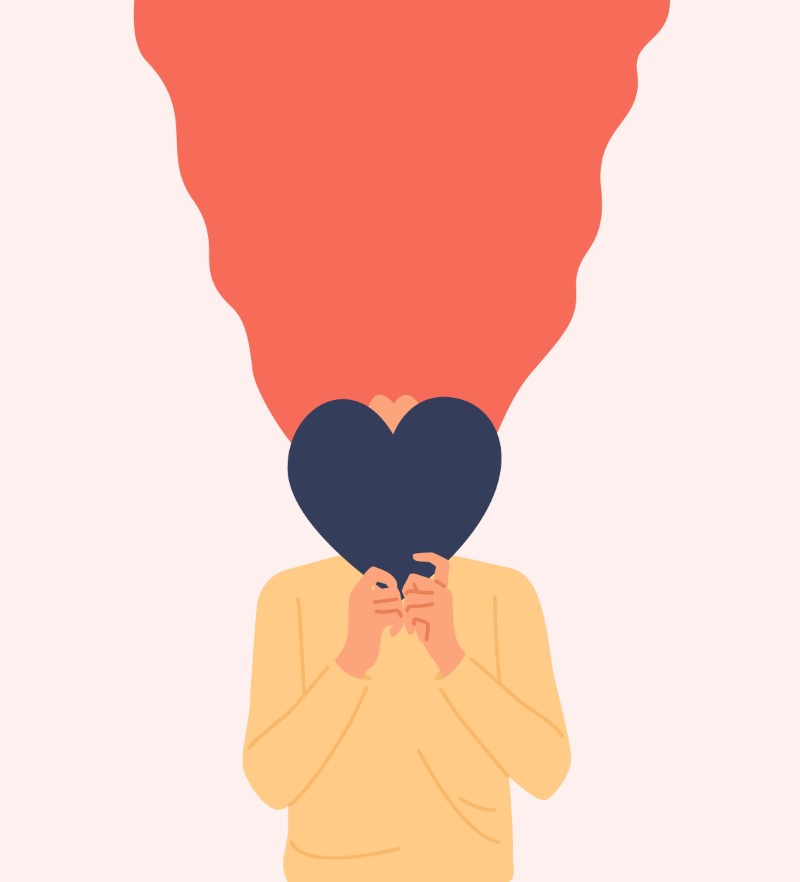 What is love addiction & what causes it?
Love addiction, also called pathological love, is described from Psychology Today as "pattern of behavior characterized by a maladaptive, pervasive and excessive interest towards one or more romantic partners, resulting in lack of control, the renounce of other interests and behavior, and other negative consequences".
The phenomenon of love addiction is still being studied, but Dr. Fisher, responding to The New York Times confirmed that it's an "addiction" as the people in her study showed activity in a part of their brain called the nucleus accumbens in response to romantic love. This part of the brain becomes active with other addictions such as alcohol, nicotine, and cocaine.
It's estimated that up to 10% of adults are struggling with love addiction, but it can be hard to pinpoint exactly where it comes from and how it starts. The current theory is it stems from childhood trauma of some sort that affects the way you treat relationships as an adult. A possible source for this trauma could be from things such as emotionally unavailable parents or caregivers, or not receiving adequate validation as a child.
If someone's sense of self-worth is damaged as a child, that could also cause them to seek that validation from their relationships as they had become less sure of themselves.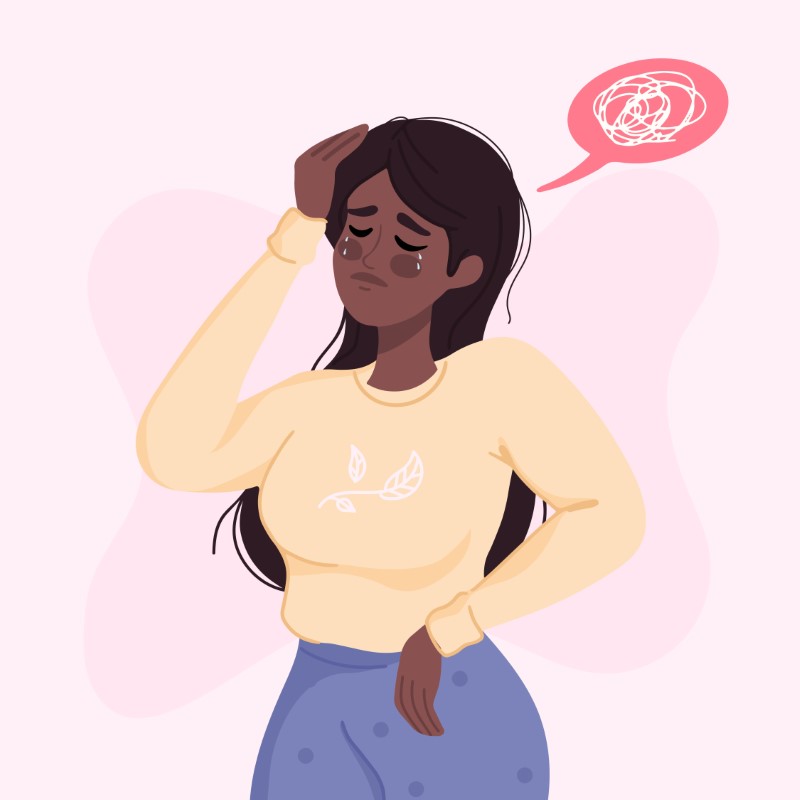 Signs of love addiction
There are several possible signs of love addiction. Whether or not you may be experiencing this or are wondering if your partner is, we'll share some common signs below.
Difficult to set boundaries: Because people with love addictions are so codependent and also consider themselves to be people pleasers, it can be difficult for them to set boundaries with their partner and possibly suffer the consequences in silence.
Getting back together after breaking up: If your relationship feels like a revolving door and you keep getting back with your partner after breakups, that can be a sign of a love addiction. This comes back to the codependency aspect where you feel like you don't want to be without them.
Pretending to be interested in your partner's interests: It's normal to try to be interested in what your partner is interested in, but if you feel like you're always forcing yourself to be interested, then it could be love addiction.
Quickly entering into a new relationship: Of course, you can do what you like with your life and on your own time, but if you find yourself quickly entering into a new relationship after the last one, that could also be a sign. Depending on the situation, that may also open yourself up to abusive relationships.
Always having relationships with emotionally unavailable partners: If you find that you always seem to end up with emotionally unavailable partners, that can also be a sign of love addiction. This pattern can be associated with emotional abuse and trauma you may have experienced as a child which has an effect on the type of people you seek out.
How love addiction and toxic relationships are related
Sex and Love Addicts Anonymous states that love addict "relationships or sexual activities have become increasingly destructive to career, family and sense of self-respect." The level of co-dependency that they can have towards their partner and desire for validation can not only put themselves in a difficult situation, but it can also create an unhealthy relationship.
Love addiction can coincide with toxic relationships as love addiction is believed to not only stem from the effects of unresolved childhood trauma, but the behaviour and expectations that people with the addiction often place on their partner can quickly turn toxic.
As mentioned above, things such as finding it difficult to set boundaries, not wanting to be alone, seeking out emotionally unavailable partners, and wanting attention and validation from your partner doesn't create the most healthy relationship.
However, it's not to say that the person experiencing love addiction may be the only toxic person in the relationship. Because they have a higher chance of seeking out people that are emotionally unavailable or possibly abusive due to how they experienced their own childhood, even their partner could be toxic. Whether such a kind of relationship can be fixed is debatable.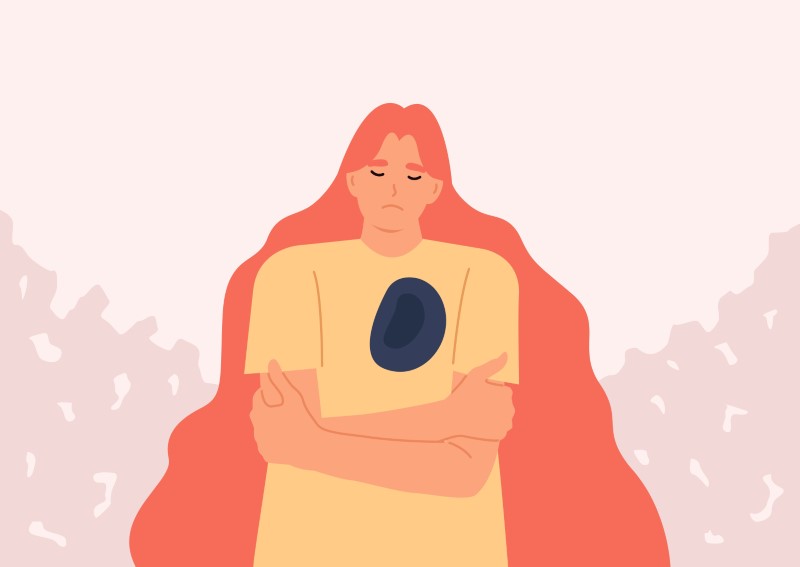 Why love addicts often can't escape toxic relationship cycles
Because many love addicts have codependent behaviours, seek validation, and don't like to be left alone, it can be hard for them to break out of toxic relationship cycles. They may get back with their ex several times after breaking up or seek out partners based on the emotional neglect they experienced from their parents.
With a love addict, it's possible that they can believe that love can heal anything. If there is a positive moment or situation that happens within their toxic relationship, they may believe that the issues aren't that bad or can be overcome rather than tackling the issue in fear of no longer having their partner around.
Wondering if your relationship is toxic? Here are some habits that indicate your love life is becoming unhealthy.
Is there a treatment for love addiction?
Luckily, if you feel like you are experiencing love addiction, there are some options for you to get some help.
For starters, one of the most important steps is to realize you have a problem and are looking into getting into the recovery process. You're worthy of receiving help and being able to have a healthy love life if you work towards healing yourself.
There is a specific support group for people experiencing love addiction that's called Sex and Love Addicts Anonymous. Not only do they have a 40 question self-diagnostic quiz to see if their group may be for you, but they also offer resources and support. On their newcomers page, they claim that they use the "Twelve Steps and Twelve Traditions adapted from Alcoholics Anonymous to recover from these compulsions".
Alternatively, it would be a good idea to also seek the help of a licensed professional such as a therapist to not only help with any current challenges you're facing, but to help get to the root of the problem that may be causing love addiction.
Can you have a happy relationship with a love addict?
Everyone is deserving of love, and as long as it's done in a healthy way, there shouldn't be any problems. Whether you may be a love addict or believe that your partner is one, it doesn't mean that you can't have a happy relationship.
However, if that person is showing the behaviours that we discussed in this article, it's important for them to seek out behavioural and emotional support to make sure that they aren't harming themselves and others.
Love addiction is still being studied, so it's uncertain if it can be "cured" but receiving support and resources to help manage their behaviour would certainly see an improvement if they're willing to improve themselves.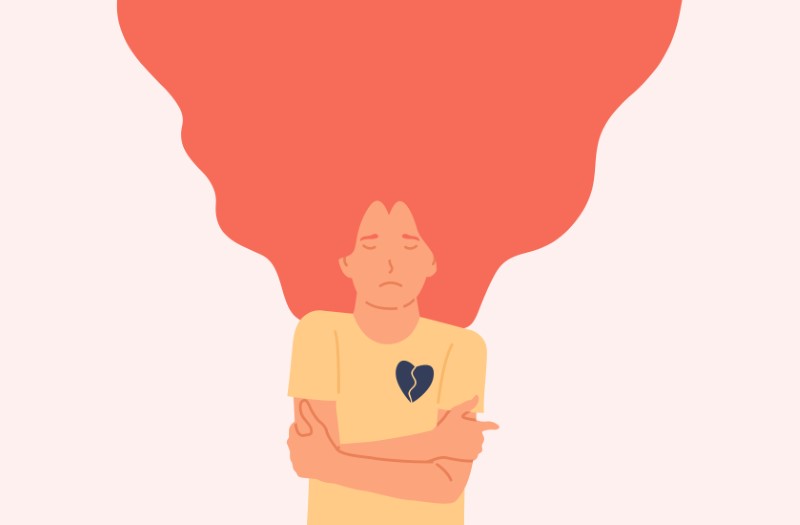 FAQ
What does Love Addiction look like?
Love addiction can be a culmination of several different signs and behaviours, such as not wanting to be alone, seeking validation, always getting back with their exes, and finding it difficult to set boundaries with their partner.
Is love addiction a real thing?
Love addiction is still being studied and understood, but it is real.
What makes a person addicted to love?
It's currently believed that love addiction comes from childhood and how your parents treated you as you were growing up. It can be caused from different types of childhood abuse such as emotional neglect.
Is Love Addiction the same as codependency?
It's not exactly the same as co-dependency, but codependency can be part of a love addict's behaviour.
Zoosk
No fees to create a profile
Thousands of people joining daily
Proven track record of successful matchmaking
Start chatting to like-minded people today
Married but Looking
Trusted online dating service
Best for passionate encounters
Many search options to find a perfect match
Privacy guaranteed
An easy and private messaging interface
Friendswithbenefits
Best for: Making good-time friends
Free membership: Free registration, limited
Users: 600,000
Singles50
Get started free of charge
Meet your match
50s and over only
Be2
It costs nothing to get started
Match with people with similar interests
Find genuine connection and chemistry
Only-flirts
Big pool of users
Easy and convenient interface
Many success stories
Plenty of attractive members for you to have fun with
WantMatures
Best for: Available Mature Singles
Free membership: Free registration, limited
Users: 35 000
MyDailyFlirt
Sign up and start flirting with Australians who want older men. Guaranteed matches with Australian women. Chat anytime, night or day.
Free registration only takes seconds
Male profiles needed
Chat 24/7
Search and View profiles
Guaranteed match
Maturedates
Best for: Meeting your someone in your local area
Free membership: Free registration, limited
Users: 250.000
iDates
Join up for free
Meet a special person near you
Trusted by thousands of Australians
OneNightFriend
Meet open-minded people
Flexible payment plans for added features
Free registration
DateYourGirl
Meet real asian, european, and latino singles
Real-time communication with efficient tools
Professional dating services
eharmony
#1 trusted dating app in Australia
For serious, long-term relationships
Free registration
Ashley Madison
Best for: Singles looking for no strings attached fun
Free membership: Free registration, limited
Users: 54 million
CupiDates
CupiDates empowers individuals to search the globe for their perfect partner. The international dating site has connected the East and the West with its smart matchmaking tools.
Large database of verified & attractive Asian and European singles
Efficient communication tools for real relationships
Top-level safety and professional support
Where you could find love and romance without boundaries
Our instant messaging service brings you closer together than ever before.
Academic Singles
Matches based on questionnaire for attitude, opinions, desires, and expectations
Get your questionnaire, personality assessment, and matches all completely free
Aimed at the educated crowd and focused on helping you meet your special someone
EliteSingles
Free account creation
Educated, attractive singles
Meet people with similar wants and needs
Many new love seekers joining daily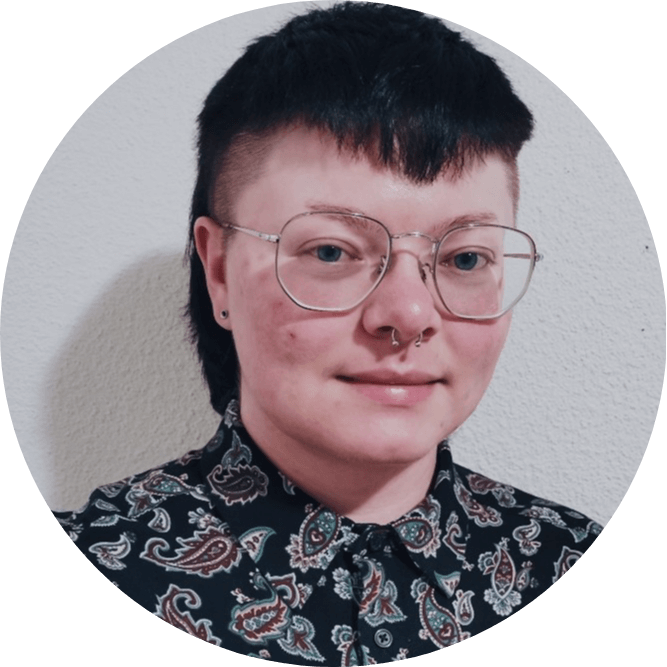 I'm Felix (he/him). I'm a 26-year-old queer transgender man who currently resides in the temperate city of Victoria, British Columbia, Canada after escaping the northern 'Cariboo' region. Felix received a Bachelor of Arts degree with a major in Pacific and Asian Studies from the University of Victoria in 2017 and has worked towards building a freelancing career for himself ever since.
After all, the student loans need to at least feel worth it, right?
Despite working as a barista by day, Felix is determined to make a name for himself as an author while simultaneously sharing his passions by night.
Some subjects he is passionate writing about include the LGBTQ2IA+ community, social justice issues, history, and culture. One of Felix's life goals is to write at least one book in his lifetime, although finding the motivation to write a series rather than a single book would be welcomed with open arms.
A few previous career ideas included an archaeologist or lawyer, but Felix soon discovered neither of those paths would be quite right for him. Despite his love of history, the majority of his existence is spent inside, shielded safely away from the elements. That kind of luxury is not possible for an archaeologist. On the other hand, Felix may be passionate about social justice issues, but his inability to separate emotion from debate could potentially spell disaster as a lawyer in court.
Beyond his writing passions, Felix's other interests include:
Being awake at ungodly hours of the night.
Scrolling through TikTok that he has become unironically addicted to since the beginning of the COVD-19 pandemic.
Trying to stop his roommate's cat from attacking his ankles.
Telling himself that he needs to finish playing The Witcher 3 game.
Out of those four, TikTok has occupied most of his free time.
As someone that has first-hand experience with some of the issues that transgender people face on a daily basis, Felix strives to write the most accurate, inclusive, and informative articles for Datingroo. The first article he has written is titled, "Tinder for Trans People: Is It a Safe Space?".
That article was surprisingly relatable for him to write as Felix has some experience with using Tinder and Bumble in his quest to find a long-term partner. Unfortunately, he is still searching for 'the one', but nonetheless he was excited to bring his experience to the table and discuss the pros and cons of using Tinder as a transgender person.
He believes that education and exposure are some of the most important ways to spread awareness not only about the LGBTQ2IA+ community, but any other social issue that arises. He may not be a politician or a lawyer, but writing can be another effective way to inspire change from all corners of the globe.
In an increasingly digital age, ideas can spread around the world in seconds. Depending on the issue at hand, a movement could potentially stir up worldwide support from information that has been accessed and spread online. That said, the possibility to be able to inspire change motivates Felix to continue writing about what's most important to him.