Whether you have been dating someone for a while or are in a committed serious relationship, you might have experienced a conflict or two. While conflict is natural in a relationship, you might want to know when it becomes unhealthy or toxic.
Read on to learn what is the definition of a toxic relationship, and—if you find yourself in one—how to move on from a toxic relationship.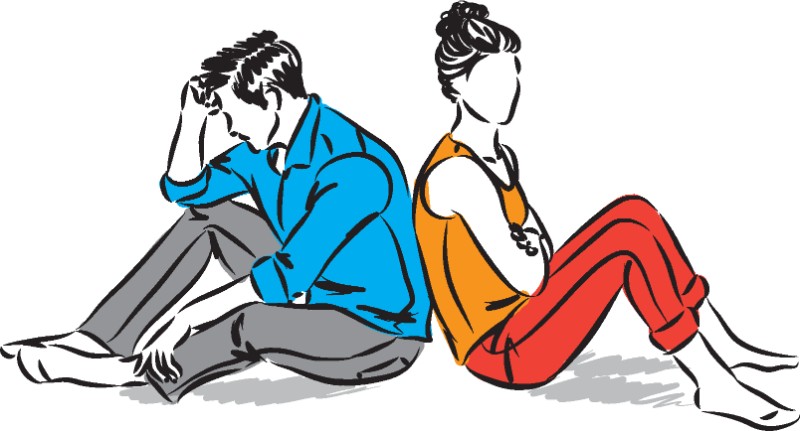 What is the definition of a toxic relationship?
The first step to knowing if you are in a toxic relationship is to understand what it is.
A toxic relationship can be defined as a connection between two people (romantic or otherwise) where there is no peace or progress and is often detrimental to one person more than to the other. Toxic relationships can often be volatile, have repetitive cycles of destructive behaviour, and do not nurture the fundamentals of what makes a relationship healthy and joyful.
Signs of a toxic relationship
While toxic relationships can be recognised easily from the outside, it can be difficult to recognise if you're in one, especially because different people perceive the experience differently.
Some people who have an anxious attachment style may label a relationship toxic or engage in toxic behaviour to justify ending it when the relationship had been quite normal. People who have experienced trauma may not recognise a toxic relationship and may stay in one for a while. Here's where you can learn more about the signs of a toxic relationship.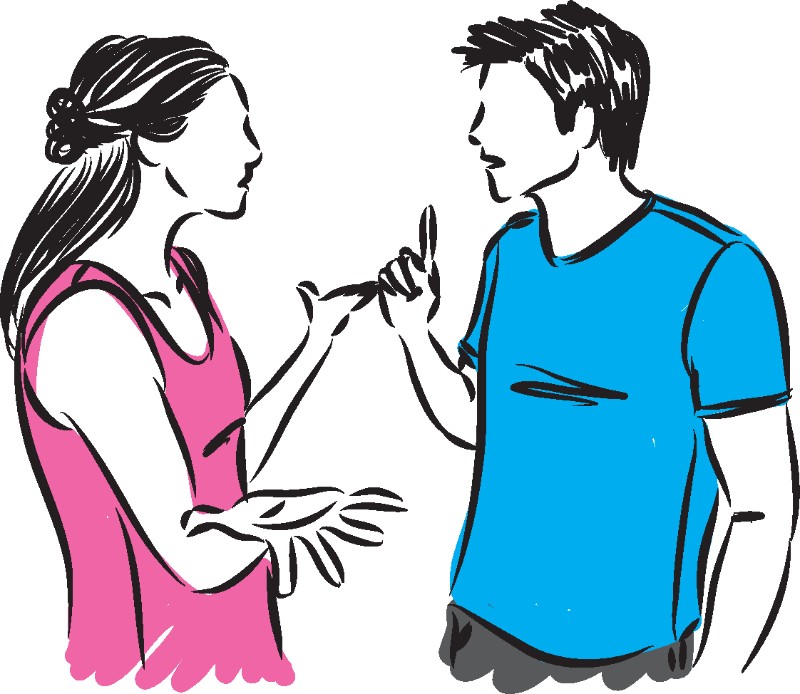 Why do people find themselves in toxic relationships?
There are several reasons why you may find yourself in a toxic relationship, which can range from childhood trauma to love addiction. Here are a few reasons:
Unhealed trauma
Whether you are the abused or the abuser in a toxic relationship, the reason might be unrecognised or unhealed trauma.
Trauma is stored in the RAS (Reticulating Active System), a part of the brain that works like a GPS, which seeks familiarity. Therefore, if you are only familiar with abusive love and toxic behaviour, your brain might automatically gravitate towards that.
A need for validation
If you are struggling with self-love or low self-esteem, you might try to look for acceptance or validation from other people, which can cause you to find yourself in a toxic relationship where you want to be validated at any cost.
Social media
Being preoccupied with social media can make you prone to enter or cultivate a toxic relationship. Social media encourages you to seek attention and validation in likes and numbers which can cause narcissistic behaviour that may translate into toxic behaviour.
A desire to rescue or be rescued
"Cinderella" syndrome is the desire to have someone rescue you from learning to love yourself and can put you at risk of entering a toxic relationship. You may instead enjoy helping or saving people who are struggling, which might cause you to be taken advantage of or cultivate toxic and controlling behaviour.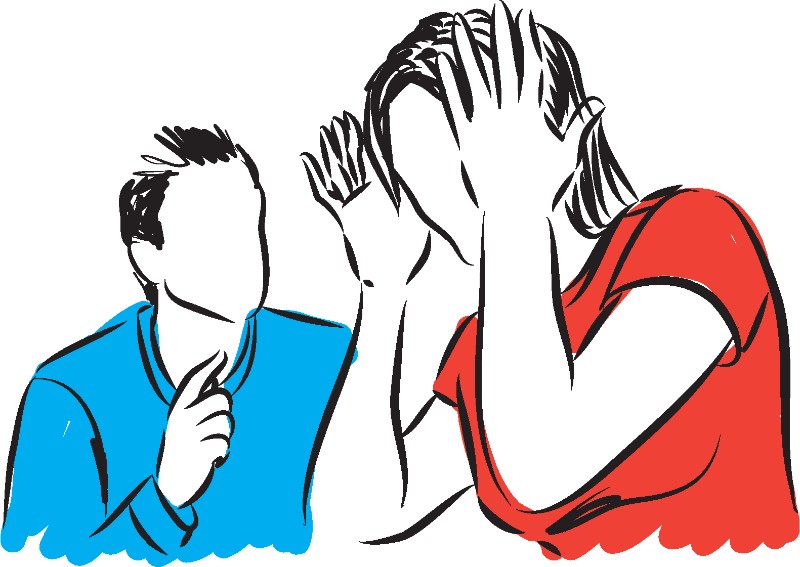 Toxic habits that seem normal
Some qualities of a toxic relationship might seem normal, but it can be important to learn what habits are normal and what are actually toxic to prevent yourself from staying in a toxic relationship. Here are some examples:
Lack of intimacy
While intimacy can ebb and flow in a healthy relationship, in a toxic relationship cycles of intimacy and lack-there-of may be used as a manipulative tool. If you are in a toxic relationship, you may experience cheating to cause emotional distress to a partner, or being forced into intimacy against your will.
Communication breakdown
Great communication takes time and practice between a couple and may need constant improvement even in a healthy relationship. When communication never improves, or a breakdown in communication often leads to conflict, indifference, or abuse, the relationship might be toxic.
Extreme love
It can be normal to feel infatuated with someone when you first start dating, and this feeling often evolves into stable, healthy love. In toxic relationship, this transition might not occur since they tend to focus on lust that is fed by insecure attachment. This may produce a toxic cycle of breaking up and reuniting.
Conflict
Conflict can often be healthy and normal in a relationship. However, constant conflict with no resolution may be a sign of a toxic relationship. You might experience avoiding conflict to please someone else or conflict that leads into verbal or physical abuse.
If you are experiencing abuse in any form, please seek professional help.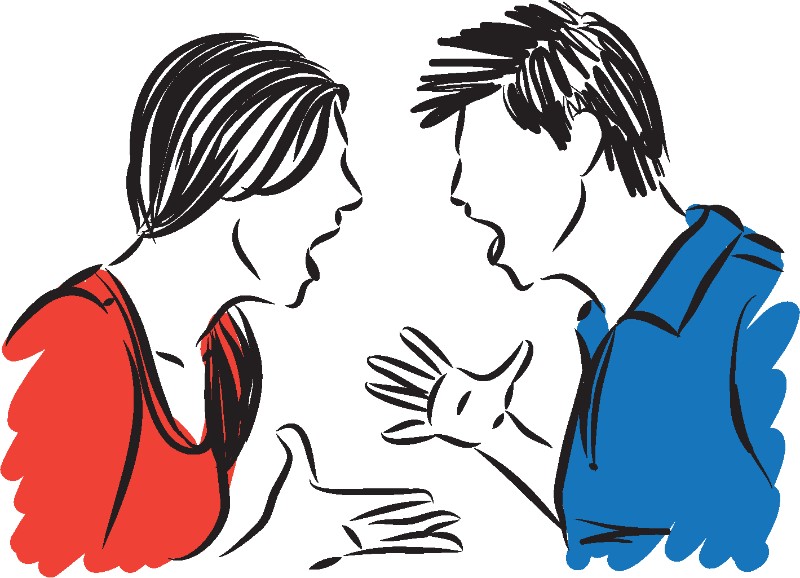 How to move on from a toxic relationship
Now that you've learned what is the definition of a toxic relationship and how to recognise it, you might want to either try to fix it or end it and move on.
Learning how to move on from a toxic relationship can help you avoid entering another one. There are several steps you can take to try and move on:
Grieve the relationship: even though the relationship might have been toxic, it is normal to take time to grieve it.
Reflect on the reasons you entered the relationship: try to think about why you found yourself in the relationship, what it allowed you to have, and what it took away from you and learn from it. Talking to a professional can help with this process.
Educate yourself on healthy relationships: you can read about how to handle conflict in a healthy way or how to recognise gaslighting. This can help you handle toxic behaviour when you recognize it.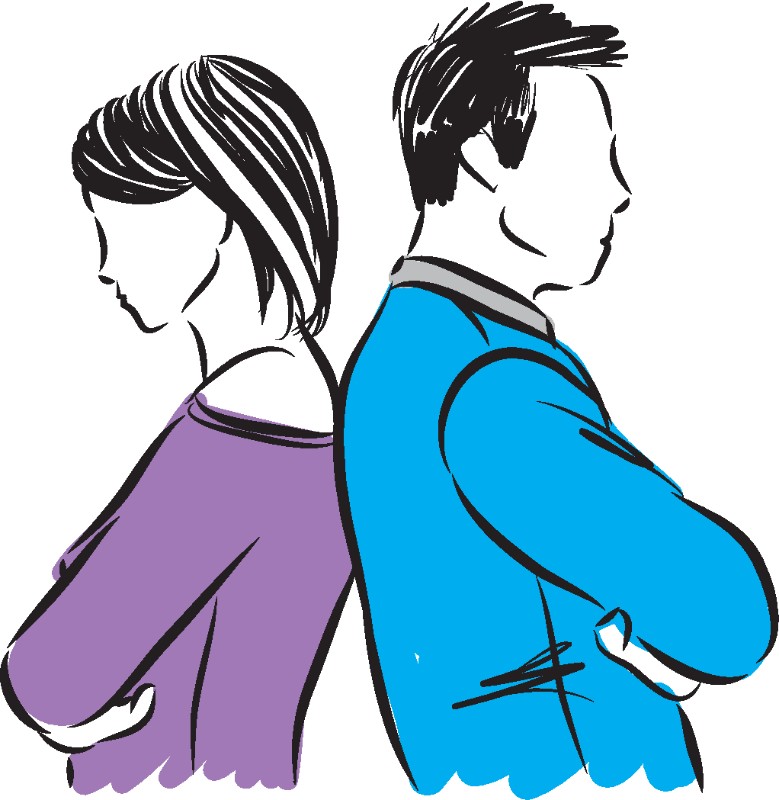 What is the definition of a toxic relationship (and how to move on from a toxic relationship): FAQs
How to avoid a toxic relationship before it starts?
Knowing the signs of a toxic relationship can help you prevent yourself from entering one. It is difficult to notice toxic behaviours at first, so pacing yourself in a relationship can give you time to learn someone's character before becoming attached. 
You may also ask friends, family, or a professional for an outsider's perspective.
Can you fix a toxic relationship?
What are some resources for help?
There is a lot of support for people who have been in toxic relationships. You can reach out to a mental health professional, do some research online to find support groups, or talk to family and friends. Try to be open about your experience, and tell someone if you are in danger.
What is the definition of a toxic relationship (and how to move on from a toxic relationship): our final thoughts
While a toxic relationship can be difficult to recognise when you're in it, learning what is the definition of a toxic relationship can help. If you realise that you are in a toxic relationship, try reaching out for help to end it and learn how to move on from a toxic relationship.
Married but Looking
Best for passionate encounters
Privacy guaranteed
An easy and private messaging interface
Friendswithbenefits
Best for: Making good-time friends
Free membership: Free registration, limited
Users: 600,000
Singles50
Get started free of charge
Meet your match
50s and over only
OneNightFriend
Meet open-minded people
Flexible payment plans for added features
Free registration
Be2
It costs nothing to get started
Match with people with similar interests
Find genuine connection and chemistry
WantMatures
Best for: Available Mature Singles
Free membership: Free registration, limited
Users: 35 000
EliteCupid
For people who value their career and time. Date like-minded individuals!
Personality assessment for enhanced screening

Global reach. Match with like-minded singles all over the world

Smart matching finds your most compatible partners

Meet your equal in values, lifestyle, and career ambition

In-depth profiling and unlimited search means unlimited matching
Aussiebang
Explore your wildest fantasies with Aussiebang!
Perfect match for a sex and fuck
Easy sign up process
DateRussianGirl
Popular online communication platform with Slavic women
A variety of verified, active and up-to-date profiles
Protected by world's leading certificate authorities
DateEuropeanGirl
Women here are very easy-going
100% chances to find your perfect match
Personal Data Remains Confidential
SingleCupids
At SingleCupids, we believe that great relationships start with great conversations. Connect with like-minded individuals, share experiences, and ignite sparks of romance. Your next meaningful connection is just a chat away!
Chat & Connect: Engage in lively, meaningful chats with other singles. Whether you're sharing stories or discussing interests, it's all about building connections.
Experience Exchange: Share your experiences and learn from others. Discover the richness of different backgrounds and life journeys.
Dating Redefined: Find potential partners who resonate with your interests and values, making dating an enriching and fulfilling experience.
Virtual Events: Join exciting online events and themed gatherings to meet new people and create memorable experiences.
Privacy & Security: Your data and interactions are safe with us. SingleCupids takes privacy and security seriously to ensure a worry-free dating experience.
Eurobabes
Diverse Russian & Ukrainian Women
3000+ Profiles
Unique Matching
Flirt
Best for: Finding your local flirt
Free membership: Free registration, limited
Users: over 1 million
SingleSlavic
There are enough online Slavic girls to interact with on the platform.
The engagement is high thanks to access messaging functions.
Create meaningful and long-lasting relationships with like-minded singles
Justrooting
Best for: Quick contact
Free membership: Free registration, limited
Users: 90,000
Maturedates
Best for: Meeting your someone in your local area
Free membership: Free registration, limited
Users: 250.000
HotUkrainians
Casual sex encounter with HotUkrainians
Experience the thrill of online sex dating
Find your perfect HotUkrainians match
iDates
Join up for free
Meet a special person near you
Trusted by thousands of Australians
DateYourGirl
Meet real asian, european, and latino singles
Real-time communication with efficient tools
Professional dating services
eharmony
#1 trusted dating app in Australia
For serious, long-term relationships
Free registration
Ashley Madison
Best for: Singles looking for no strings attached fun
Free membership: Free registration, limited
Users: 54 million
CupiDates
Large database of verified & attractive Asian and European singles
Efficient communication tools for real relationships
Our instant messaging service brings you closer together than ever before.
Academic Singles
Matches based on questionnaire for attitude, opinions, desires, and expectations
Get your questionnaire, personality assessment, and matches all completely free
Aimed at the educated crowd and focused on helping you meet your special someone