Are you bi-curious and wondering how you can meet bisexual girls for the first time? Whether you are looking to commit or just want to look for fun, there are a lot of options open to you, ranging from niche bars, popular dating services, and even niche dating sites dedicated to bisexual dating.
Bisexual Dating – all you need to know
We have collected a few hotspots for you to check out to meet bisexual singles, as well as men and women who are bicurious:
LGBTQ+-friendly bars – these are places that are relatively common to have bisexual women hang out. Enjoy a few drinks and find out who's open for a flirt. You can openly talk about your sexual orientation here, without fearing rejection.
Pride festivals and events – any pride event or festival is always a good option for meeting new people, either for potential dates or just to make friends. Find a crowd that supports bisexuals and you will be mingling with likeminded people, and singles, in no time.
Meetups and conventions for LGBTQ+ – rather than a type of celebration, these focus on community and education. This isn't to say that pride festivals don't as well, but more to say that meetups and conventions focus on that primarily. Here you will meet a lot of openminded women who are sure to be single and bicurious.

For both men and women who are interested in being with a bisexual girl, the first time can feel like looking for a needle in a haystack. Not everyone who is bisexual will necessarily make it clear that they are, and just because they are doesn't mean that they will be attracted to you.
This means that you will have to keep a few tips in mind when you first start to look for someone interested in bisexual dating, as well as a couple of key places to start your search, as well as what the best overall places are for meeting a bisexual date.
IIn this article, we cover where you can hope to meet a few bi women who might be interested in dating you, as well as some basic tips for starting your bi dating adventures, and finally, a look at bisexual dating sites. Read on to learn more!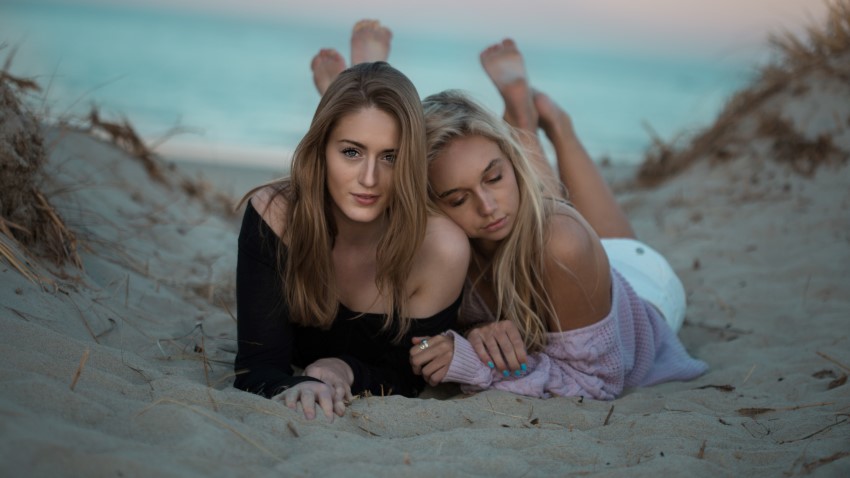 How can I meet bisexual singles?
One of the first things on your agenda for meeting bisexual singles, especially women, is to figure out the best places to meet them.
However, for as popular as the mentioned places are to meet bisexual women, none of them really hold a candle to what has in the past decade become the most common way for people to search for dating partners, meet them, and finally develop relationships with them: online dating.
We also have a all the answers you need know to start bisexual dating.
Online dating has evolved alongside social networks and the accessibility of online services to now be recognized as the go-to for casual and serious dating relationships. This is especially true for niche forms of dating where it can be hard to find a partner otherwise, including bisexual dating.
Bisexual dating online
These are our top picks for online bisexual dating. Try a few and see what works best for you.
Zoosk
Reputable dating site
Registering is free
Quality users
Friendswithbenefits
Get started at no cost
Naughty friends close by
Easy to use app
eharmony
Costs $0 to get started
Find meaningful relationships
Genuine, quality profiles only
Heavily reviewed dating site
MyDailyFlirt
Sign up and start flirting with Australians who want older men. Guaranteed matches with Australian women. Chat anytime, night or day.
Free registration only takes seconds
Male profiles needed
Chat 24/7
Search and View profiles
Guaranteed match
iDates
No fee to join
Get dating without delay
Over 2,000,000 users around the globe
Great user interface
Ashley Madison
Best for: Singles looking for no strings attached fun
Free membership: Free registration, limited
Users: 54 million
Only-flirts
Big pool of users
Easy and convenient interface
Many success stories
Plenty of attractive members for you to have fun with
Academic Singles
Start your journey for free
Verified profiles for only the best quality
Meet someone on your level
CupiDates
CupiDates empowers individuals to search the globe for their perfect partner. The international dating site has connected the East and the West with its smart matchmaking tools.
Large database of verified & attractive Asian and European singles
Efficient communication tools for real relationships
Top-level safety and professional support
Where you could find love and romance without boundaries
Our instant messaging service brings you closer together than ever before.
DateYourGirl
Meet real asian, european, and latino singles
Real-time communication with efficient tools
Professional dating services
Meeting bisexual girls
Once you have gotten into a setting, either in-person or online where you can meet bisexual girls, you should keep a few tips in mind as you set out to either hook-up with someone or find lasting love. Whether you are certain about your bisexuality or are just bicurious, keep these in mind:
Don't pretend to be a lesbian or bi if you aren't – when it comes to dating, it's always important to be honest with yourself and with others. If you aren't you run the risk of disappointing yourself and your potential date, or worse upsetting them in a way that hurts the two of you. Be honest and save yourself the trouble.
Not everyone who is bi will be attracted to you – a common misconception is that bisexual people are attracted to anyone and everyone, which is just not the case. If someone is not interested in you, then move on.
Make the first move – opportunity comes to those who put themselves out there, so gather yourself up and be the first person to say something when you meet someone that interests you. If you just wait for something to come your way, you may find yourself waiting for a long while.
Don't come on too strong – with that said, make sure that you don't come off as overly aggressive or demanding. Subtle and direct approaches go over much better than being seen as too pushy.
Relax and enjoy yourself – never forget that, in any setting where you are looking to date someone, you are looking to have a good time and enjoy a happy relationship. Whether that relationship is something short and casual or long and serious is a moot point. Besides, people who are relaxed and having fun are always seen as more attractive than stressed, tense people.

Bisexual dating sites
Online dating sites are one of the most common places to find bisexual singles, especially women who are eager to find a partner who encourages their interests. Some of the top sites, such as e-hookups and Zoosk, are great for meeting bisexual girls for casual fun. However, if you're only a unicorn hunter, you should stay away from services where bi singles are looking for real love.
If you are looking for a more serious relationship, then a site like okCupid is a great choice for meeting a bisexual woman who would be interested in dating a partner that wants to explore that bisexuality further. Sign up for free and explore each site to see what strikes your fancy!