The topic of gender identity has come into the spotlight in recent years as members of the LGBTQ2IA+ community have continued to raise awareness about acceptance and equality. Contrary to what some people may believe, there are more genders than just man or woman. Also, some terms have already existed before modern times but had been pushed down through religious interference and colonization.
If you clicked on this article hoping to learn more about gender identity and terms that other people may identify with, then great! In this article, here is a glossary of terms, and how you can communicate with others that have a different identity than you.
What is gender identity?
Although this concept could be argued to have existed since the beginning of human existence, the term "gender identity" was coined by Robert Stoller in the late 1960s. Stoller was an American psychiatrist and psychoanalyst who studied homosexuality, transexuality, and intersexuality and had been inspired by John Money's concept of "gender roles".
From the site Gender Spectrum, gender identity is defined as:
"Gender identity is our internal experience and naming of our gender. It can correspond to or differ from the sex we were assigned at birth."
For example, if your biological sex is female based on your genitalia and you continue to be comfortable with and identify as female, you are considered a cisgender woman. Another example is someone assigned male at birth, but discovers that they identify as a female and would like to be perceived as a female, would be considered a trans woman.
Gender identity is separate from sex characteristics and sexuality. It's a personal experience that can be unique to each person and may even change during the course of one's life.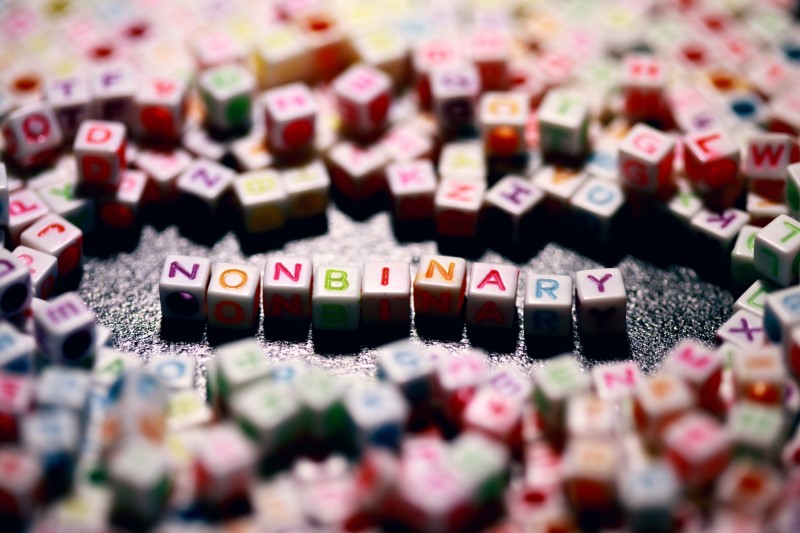 How many genders are there?
It's hard to know exactly how many genders exist, and we may never know the final number. Our understanding of gender identity is only recently being explored, so there is a possibility that things will change or be added over time.
According to Healthline, there are currently over 50 terms that can be used to describe gender identity. They have posted an alphabetized list that range from terms such as agender to two-spirit and have included additional definitions related to sex and identity.
Again, gender is a personal experience and it's possible terms may be adjusted or added in the future. It's also important to listen to what someone may be telling you about their own experience with gender if they decide to share that with you.
Gender terms and definitions
As mentioned above, there's an expansive list of gender identity terms and definitions, some of which may not be recorded yet. Below, we will pick out some of the common terms and define them for you.
Cisgender: This is a person that is comfortable with and identifies as their assigned sex at birth, such as a woman that was assigned female at birth. She is then called a cis woman.
Agender: Someone who is agender doesn't identify with the idea or experience of having any gender. Note that this gender variant doesn't have anything to do with being asexual or any sexual attraction.
Nonbinary: This is both a gender identity and also an umbrella term for people that feel they exist outside of the gender binary (male and female). Non-binary people are not exclusively male or female.
Male-to-female (mtf): This refers to trans women and transfeminine people that were assigned male at birth.
Female-to-male (ftm): The reverse of above, this term refers to trans men and transmasculine people that were assigned female at birth.
Genderfluid: This refers to someone that may change their gender expression over a period of time. Someone that is genderfluid may feel more masculine one day, or more feminine another day, or not at all.
Two-spirit: This is an Indigenous term that can have many definitions, as each nation has its own understanding of it. Generally, it's a term that exists outside of the "gender binary" that most people think of. The concept of two-spirit has existed within Indigenous communities for centuries.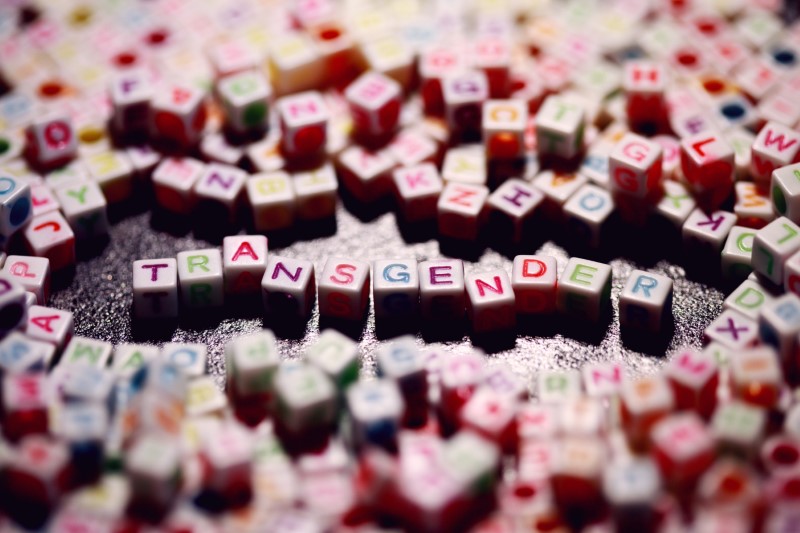 Those were some of the most common terms that you may hear and see, and now we will provide some definitions for other gender-related terms that are important to know.
Gender dysphoria: This term can involve a medical diagnosis that refers to the feeling of discomfort and distress regarding a person's primary and secondary sex characteristics. For example, a trans man may experience gender dysphoria for having breasts.
Gender binary: This is referring to the classification system that only recognizes two categories of gender, such as male and female or masculine and feminine.
Gender expression: Gender expression is how someone presents themselves through behaviour, mannerisms, appearance, interests, and physical characteristics. Terms included in gender expression may be: feminine, masculine, neutral, androgynous, gender non-conforming or genderqueer.
Gender and sexuailty options on dating apps
Although there are a lot of similarities between dating apps, many of them also have different ways to approach displaying gender and sexuality. There are some that allow you to type in your own identity, and others that still make users choose from a list presented to you. Below, we will break down some of the most popular dating apps and explain their level of inclusivity to help you make the best choice on which app to try.
Tinder: Because of the number of users on Tinder, it's possible that this app is not the most LGBTQ2IA+ friendly, but this app allows users to type in their own gender identity that can be displayed on their profile. However, Tinder has a predetermined list of 9 sexualities.
OkCupid: With 22 gender identity and 12 sexual orientation options, OkCupid comes close to the top of the list for being one of the best apps to use for anyone in the LGBTQ+ community. Even though you can't type in your own identity, they still include a diverse list of options that ranges from agender to two-spirit.
Hinge: This app has recently updated its gender identity option to allow users to either type in their own identity or choose from a suggested list based on what you begin typing in. Unfortunately, for the sexuality options, you still have to choose whether or not you would like to be viewed by women or men, which is currently not very inclusive.
Taimi: This is a lesser known app that is geared more exclusively towards the LGBT+ community. Taimi is an interesting blend of dating apps and social media platforms, as it allows you to post stories, status updates, join groups, and go on livestream. However, it still only has 6 gender identity options available to choose. These are: male, female, trans male, trans female, intersex, and nonbinary.
Sexual identity vs gender identity
We already discussed that gender identity is a personal experience and is separate from sex assigned at birth, even if someone still identifies with their birth sex. So, what about sexual identity?
The same as with a heterosexual person, people don't choose who they are attracted to. Whenever someone becomes old enough to begin to understand sexuality, they will develop their own sexual orientation organically despite pressures or outside influences. Discovering your sexual orientation doesn't require a person to already be intimate with another person, and will generally begin to appear in some form at a young age.
As GLAAD notes regarding sexual orientation:
"Sexual orientation describes a person's enduring physical, romantic, and/or emotional attraction to another person (for example: straight, gay, lesbian, bisexual), while gender identity describes a person's, internal, personal sense of being a man or a woman, or someone outside of the gender binary."
"Like everyone else, transgender people have a sexual orientation. Transgender people may be straight, lesbian, gay, bisexual, or queer. For example, a person who transitions from male to female and is attracted solely to men would typically identify as a straight woman. A person who transitions from female to male and is attracted solely to men would typically identify as a gay man."
From the above statement, it's easy to see how sexuality can be associated with gender identity, but gender identity is separate from someone's sex assigned at birth. Sexuality is based on your own individual identity combined with who you are attracted to.
Asking for your match's pronouns on a dating app
If you have a match, that's awesome! What if you're not sure about the other person's gender identity? The first thing to remember is to be as respectful as possible and to avoid asking invasive questions.
There's a good chance that many people that identify outside of the cisgender term will disclose their gender identity on their profile, but if they don't, you can ask "What are your pronouns?".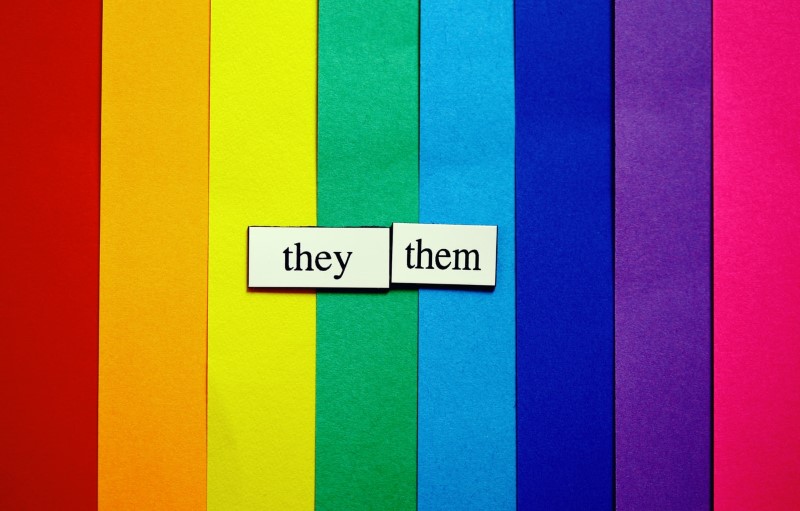 It's always good to try to get into the habit of asking someone you've just met, but simply asking someone what pronouns they use is a respectful way to ask how they would like to be referred to. Examples of pronouns include she/her, he/him, they/them, and others. When someone either displays or shares their pronouns, make an effort to use them correctly, because it may cause discomfort or even gender dysphoria if they are referred to incorrectly.
If someone tells you their pronouns or gender identity, be careful to not say things that would be considered to be microaggressions. What exactly is a microaggression? From Oxford Languages, it's defined as, "Indirect, subtle, or unintentional discrimination against members of a marginalized group.".
So, even if you have good intentions, if you aren't careful with your words, you may say microaggressions to someone. Example phrases of a microaggression can be, "You look handsome for a trans guy." or "You're so masculine for a girl.".
How to find out your date's gender identity
As mentioned, it's possible that someone may put their pronouns and/or their gender identity in their dating profile. If you're using a dating app and interested in someone, it's important to try to check their profile to see if they have disclosed anything about how they self-identify to avoid having to ask what their pronouns are. Besides, if they already have their pronouns and identity posted and you ask them what their pronouns are, it shows that you didn't check their profile in the first place.
If you're still not certain or have met someone in person, the best approach is just to ask someone what pronouns they use. If asked respectfully, most people are happy to share their pronouns.
So, if you have been told their pronouns but are still not sure of their gender identity, what can you do? Gender identity is quite a personal thing, so it should be noted that asking more detailed questions can be pushing someone's boundaries. It's best to wait for your date to disclose it on their own terms, or you can try to ask something such as, "Is there anything you would like me to know about you?".
Most people don't expect everyone to be perfectly knowledgeable about all gender identities, pronouns, and sexual orientations, but the most important thing is to be as respectful as possible. If someone tells you their pronouns, make sure you use the correct terms, and avoid asking personal questions.
LGBT Dating Online
These are our top recommendations for LGBT dating online. Check them out and pick the one that works best for you.
eharmony
Science based matchmaking
Proven results
Trusted by the LGBT community
Start for free
OnlyFlings
Register free of charge
Your local fling awaits
Adult dating made simple
Meet fun-loving people looking for easy going good times
iDates
Memberships are free
Start connecting instantly
High-quality, verified profiles to browse
Dating made simple
Ashley Madison
Best for: Singles looking for no strings attached fun
Free membership: Free registration, limited
Users: 54 million
EliteCupid
For people who value their career and time. Date like-minded individuals!
Personality assessment for enhanced screening

Global reach. Match with like-minded singles all over the world

Smart matching finds your most compatible partners

Meet your equal in values, lifestyle, and career ambition

In-depth profiling and unlimited search means unlimited matching
OneNightFriend
Meet open-minded people
Flexible payment plans for added features
Free registration
Aussiebang
Explore your wildest fantasies with Aussiebang!
Perfect match for a sex and fuck
Easy sign up process
DateRussianGirl
Popular online communication platform with Slavic women
A variety of verified, active and up-to-date profiles
Protected by world's leading certificate authorities
DateEuropeanGirl
Women here are very easy-going
100% chances to find your perfect match
Personal Data Remains Confidential
SingleCupids
At SingleCupids, we believe that great relationships start with great conversations. Connect with like-minded individuals, share experiences, and ignite sparks of romance. Your next meaningful connection is just a chat away!
Chat & Connect: Engage in lively, meaningful chats with other singles. Whether you're sharing stories or discussing interests, it's all about building connections.
Experience Exchange: Share your experiences and learn from others. Discover the richness of different backgrounds and life journeys.
Dating Redefined: Find potential partners who resonate with your interests and values, making dating an enriching and fulfilling experience.
Virtual Events: Join exciting online events and themed gatherings to meet new people and create memorable experiences.
Privacy & Security: Your data and interactions are safe with us. SingleCupids takes privacy and security seriously to ensure a worry-free dating experience.
Eurobabes
Diverse Russian & Ukrainian Women
3000+ Profiles
Unique Matching
Flirt
Best for: Finding your local flirt
Free membership: Free registration, limited
Users: over 1 million
SingleSlavic
There are enough online Slavic girls to interact with on the platform.
The engagement is high thanks to access messaging functions.
Create meaningful and long-lasting relationships with like-minded singles
Justrooting
Best for: Quick contact
Free membership: Free registration, limited
Users: 90,000
Friendswithbenefits
No cost to get started
Browse wide range of profiles
Find a naughty friend near you
HotUkrainians
Casual sex encounter with HotUkrainians
Experience the thrill of online sex dating
Find your perfect HotUkrainians match
Be2
Free membership types
LGBT friendly
Start matching today
Over 30m global users
DateYourGirl
Meet real asian, european, and latino singles
Real-time communication with efficient tools
Professional dating services
CupiDates
Large database of verified & attractive Asian and European singles
Efficient communication tools for real relationships
Our instant messaging service brings you closer together than ever before.
Academic Singles
Get started at no cost
Meet educated singles near you
Find friendship and love