It's well-known that introducing anyone to your parents can be tricky, even if it's a friend that you met at school. Some parents can be more strict and set in their ways than others, or even be difficult to know exactly how they might react to the person that you're introducing them to.
In this article, we'll discuss the topic of introducing the queer partner you're dating to your parents for the first time, the challenges that are involved, and some tips that you can use to help make the process smoother.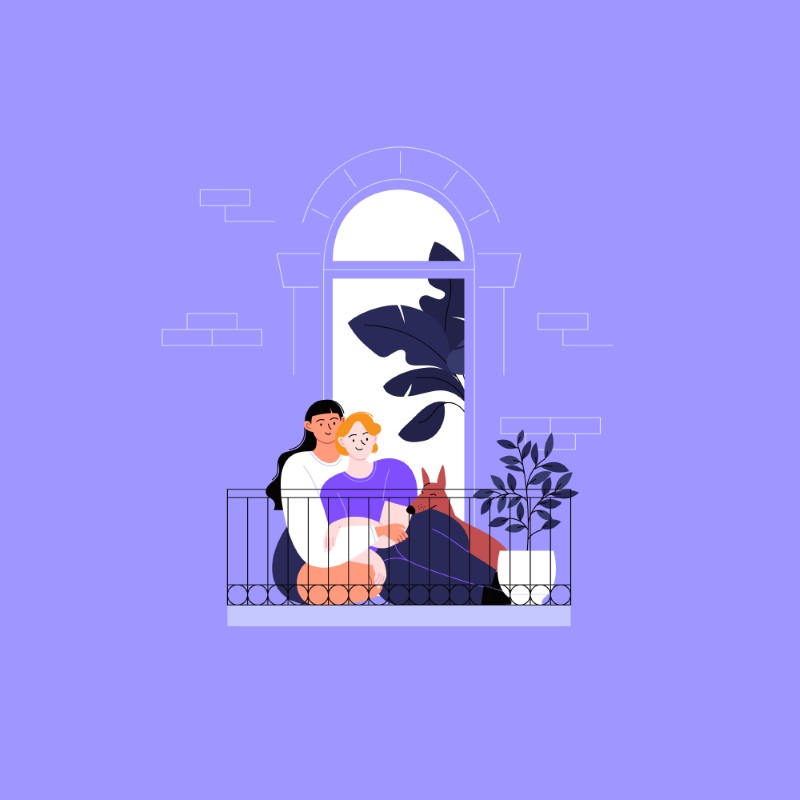 Why the first meeting between your parents and your partner can be tricky
If you're already in this situation as you're reading this article, you probably already know that one of the challenges with introducing your partner to your parents and other family members is you may not know how they will react.
Depending on whether or not you have already come out to them or not about your own sexual orientation, there's an unfortunate chance of your parents being shocked by the meeting.
Especially if your parents are more conservative, it's likely that they already created an image in their mind about you marrying someone of the opposite sex, settling down, and having children. While all of those are still possible no matter who you choose to spend your life with, it can be difficult for some parents to wrap their heads around.
If you haven't come out to your parents yet and you have a same-sex partner, there's a chance that them learning about you being part of the LGBTQ+ community and also having a partner can lead to a more extreme reaction. If they weren't expecting it, it can unfortunately lead to an uncomfortable situation for everyone.
Another challenge to introducing your partner to your parents is your partner themselves. If you're not sure how your parents might react to your partner, it's a good idea to make sure that your partner is comfortable with meeting your parents and discussing any boundaries or other information beforehand.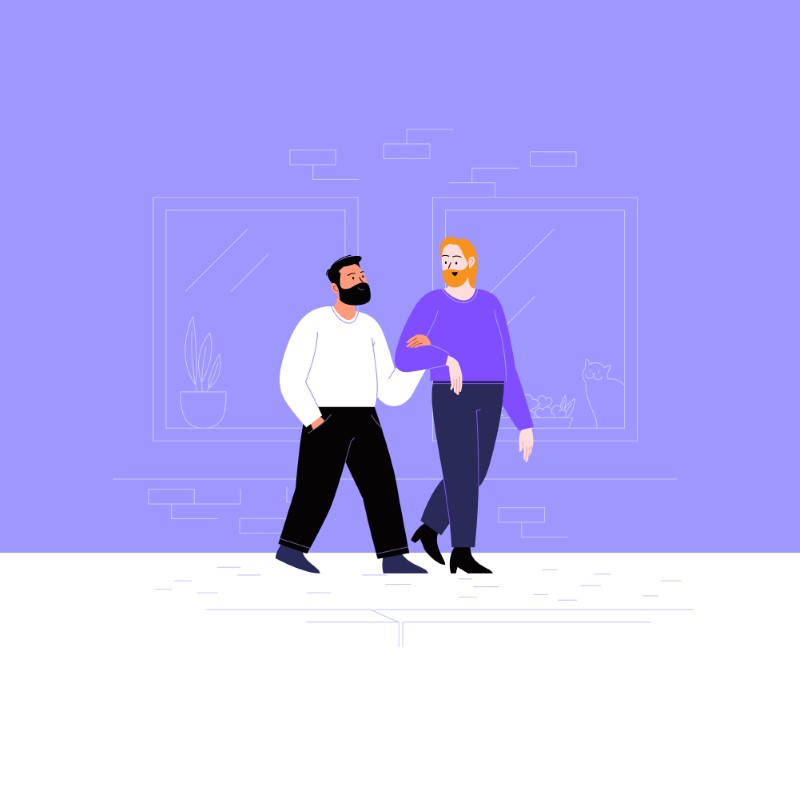 Challenges for queer people
Some challenges for queer people when introducing their partner to their parents include:
Having conservative parents and/or not knowing how they might react to the introduction.
The possibility of your partner not feeling comfortable enough to do the meeting.
Having a conversation about whether or not to show affection while having the meeting with family members.
The threat of being kicked out of the house if they are dependent on and currently living with their parents.
The amount of patience required that may be involved in trying to help educate their parents about the LGBTQ+ community.
Their parents not accepting their child's sexual orientation or gender identity.
There's bound to be more examples of challenges that queer people face when trying to introduce their partner to their loved ones, but these are a few common examples.
General tips on how to master the first meeting
So, you feel ready to introduce your partner to your parents, but aren't quite sure how to do it? It's a personal experience and you should always do what you feel is best for you and your family, but we will give you some tips that can help you make the process go more smoothly.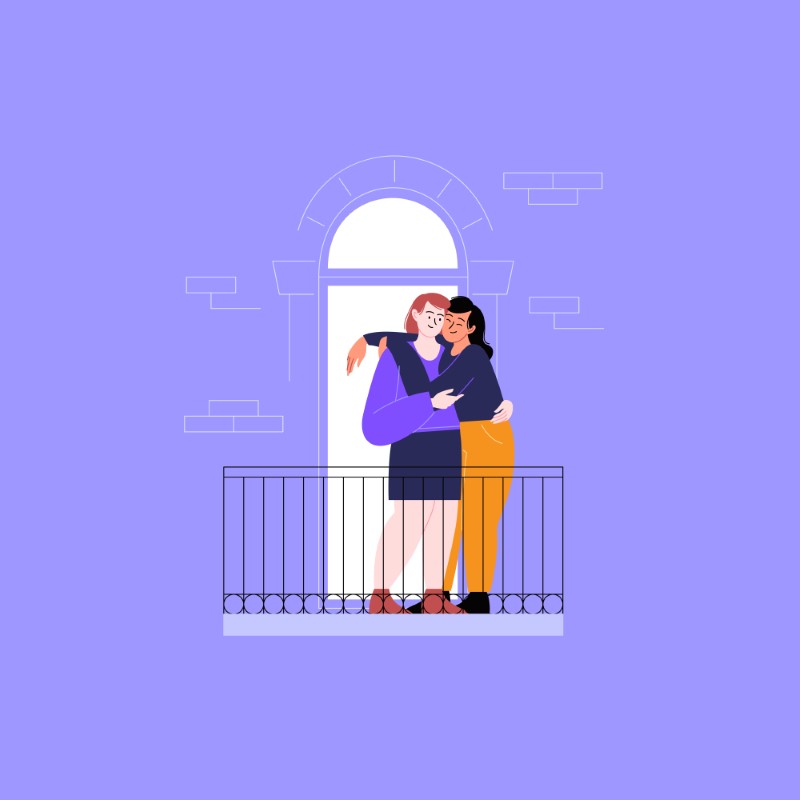 If possible, it would be best to come out to your parents first if it reflects the relationship with your partner. This can help avoid negative reactions from your parents if they feel like they are being "bombed" with too much information too quickly.
Check in with your partner and make sure that they are comfortable with meeting your parents. Tell them anything they may need to know about your parents and how the both of you choose to act with each other during the meeting.
Plan for the meeting to be an informal event. It will help take the stress away that comes with etiquette and formality and opens the door to be more casual and open with each other.
Make the meeting short. You can tell your parents that you have other commitments or errands to run and can only meet for a short time. This allows for the meeting to take place while avoiding the awkwardness that comes with each side not being sure of what to say.
Introducing your queer partner to conservative parents
With conservative parents, it can be hard to know how they might react to meeting your new partner, or even how they might react to your sexual identity as a whole.
It can be a big step to introduce your partner to your parents and we applaud you for your courage, but it's also important to consider what's best for you and your own well-being. Even if they are your family by blood, you don't owe your parents anything, especially if you feel that they might not be accepting of yourself or your partner.
If you are still interested in introducing your queer partner to your parents, here are a few tips:
Talk to your parents first, before bringing your partner to meet them. You can do this either in person, over the phone, or any other way you feel the most comfortable. It's important to make sure that your safety and mental health is taken care of.
Consider holding the meeting in a public setting. This way, if the situation becomes negative and uncomfortable, you can leave and also have the protection of other people in public around you.
Establish a safe word with your partner to let either person know when it's time to leave if one of you feels uncomfortable.
If you can, consider providing your parents with resources to information about the LGBTQ+ community. The PFLAG website has a page listing resources for family members that are learning to accept someone in their family is part of the LGBTQ+ community. It also includes resources for people from a variety of different religious faiths.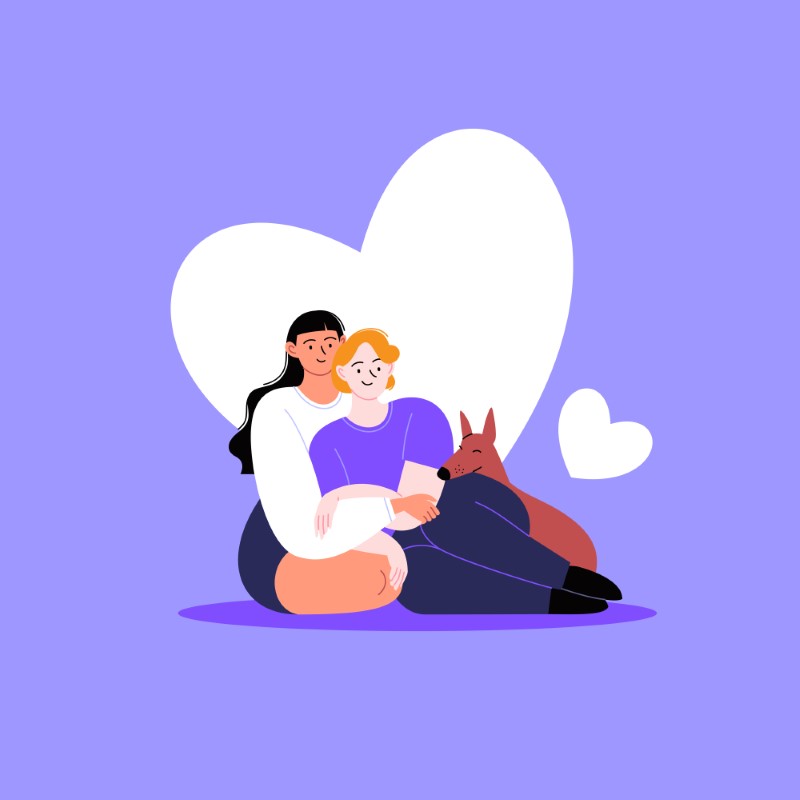 Introducing your queer partner when you're still closeted
If you're still in the closet and aren't comfortable coming out to your parents or family members yet, that's okay. You can take as much time as you need, and you also have the option of not telling them at all if that's what's best for you. You don't need to keep family members in your life that don't accept you for who you are, even if that might be difficult.
If you still want to introduce your partner for one reason or another, possibly to be able to invite them to family events, we have a few ideas for you.
You can introduce your partner as a friend if your partner is comfortable with that. In that case, it could involve having a discussion about how you act with each other while around your parents and other family.
If you identify as bisexual or pansexual and are dating someone of the opposite sex, you may not need to come out and simply introduce your partner as they are. It certainly becomes more difficult for transgender and gay people, and if that's the case, it may be best to follow the above suggestion.
What if my parents don't like them?
As we mentioned earlier in this article, you don't owe anything to your parents if they are being hateful or negative towards you simply for being who you are.
While it's ideal for your family to accept not only your identity but also your partner, it's best to follow what makes you happy. If your parents don't like your partner simply for their appearance or identity, that's their problem that they need to work on for themselves.
If you have tried talking to your parents and offering resources for them to educate themselves and they are still being negative towards you, it may be time to think about taking a step back from them until your parents can act in a positive manner.
If you're in this situation while living with your parents, it doesn't mean that you need to stop seeing your partner. If it's safe to do so, you can find other ways to meet with them outside of the house such as at a park or perhaps at their house. Despite being your parents, they shouldn't have the last say about your identity or anything else that is a part of who you are.
LGBT Dating Online
These are our top recommendations for LGBT dating online. Check them out and pick the one that works best for you.
EliteSingles
Free sign ups
Elite singles only
Massive database
LGBT singles near you
eharmony
Science based matchmaking
Proven results
Trusted by the LGBT community
Start for free
OnlyFlings
Register free of charge
Your local fling awaits
Adult dating made simple
Meet fun-loving people looking for easy going good times
iDates
Memberships are free
Start connecting instantly
High-quality, verified profiles to browse
Dating made simple
Ashley Madison
Best for: Singles looking for no strings attached fun
Free membership: Free registration, limited
Users: 54 million
EliteCupid
For people who value their career and time. Date like-minded individuals!
Personality assessment for enhanced screening

Global reach. Match with like-minded singles all over the world

Smart matching finds your most compatible partners

Meet your equal in values, lifestyle, and career ambition

In-depth profiling and unlimited search means unlimited matching
OneNightFriend
Meet open-minded people
Flexible payment plans for added features
Free registration
Aussiebang
Explore your wildest fantasies with Aussiebang!
Perfect match for a sex and fuck
Easy sign up process
DateRussianGirl
Popular online communication platform with Slavic women
A variety of verified, active and up-to-date profiles
Protected by world's leading certificate authorities
DateEuropeanGirl
Women here are very easy-going
100% chances to find your perfect match
Personal Data Remains Confidential
SingleCupids
At SingleCupids, we believe that great relationships start with great conversations. Connect with like-minded individuals, share experiences, and ignite sparks of romance. Your next meaningful connection is just a chat away!
Chat & Connect: Engage in lively, meaningful chats with other singles. Whether you're sharing stories or discussing interests, it's all about building connections.
Experience Exchange: Share your experiences and learn from others. Discover the richness of different backgrounds and life journeys.
Dating Redefined: Find potential partners who resonate with your interests and values, making dating an enriching and fulfilling experience.
Virtual Events: Join exciting online events and themed gatherings to meet new people and create memorable experiences.
Privacy & Security: Your data and interactions are safe with us. SingleCupids takes privacy and security seriously to ensure a worry-free dating experience.
Eurobabes
Diverse Russian & Ukrainian Women
3000+ Profiles
Unique Matching
Flirt
Best for: Finding your local flirt
Free membership: Free registration, limited
Users: over 1 million
SingleSlavic
There are enough online Slavic girls to interact with on the platform.
The engagement is high thanks to access messaging functions.
Create meaningful and long-lasting relationships with like-minded singles
Justrooting
Best for: Quick contact
Free membership: Free registration, limited
Users: 90,000
Friendswithbenefits
No cost to get started
Browse wide range of profiles
Find a naughty friend near you
HotUkrainians
Casual sex encounter with HotUkrainians
Experience the thrill of online sex dating
Find your perfect HotUkrainians match
Be2
Free membership types
LGBT friendly
Start matching today
Over 30m global users
DateYourGirl
Meet real asian, european, and latino singles
Real-time communication with efficient tools
Professional dating services
CupiDates
Large database of verified & attractive Asian and European singles
Efficient communication tools for real relationships
Our instant messaging service brings you closer together than ever before.
Academic Singles
Get started at no cost
Meet educated singles near you
Find friendship and love