'Dating' and Islam
When you first look at Muslim dating sites, you may think it strange. If you did not know, 'dating' as such is a bit of a controversial topic for many Muslims. This is because traditional dating typically does not occur before a marriage when looking at a traditional Muslim relationship.
The common goal of a Muslim relationship is that it results in matrimony, an expression of two people's spiritual bond encompassing both their religion and marriage. As such, avoiding physical and emotional intimacy before a marital commitment, forbidden in Islam (called Haram), is ideal.
This is where Halal dating comes into play, a form of dating that complies with Islamic belief. Read on to find out everything you need to know about Halal dating, Muslim dating sites, and where you can go online to find services that fit your needs!
What is Halal dating?
As stated, Halal dating is a form of dating the meshes well with traditional Muslim relationships leading toward marriage. In a sense, it is the interwoven result of culture and religion as modern Muslims find ways to incorporate dating without conceding their faith and beliefs.
The great thing about Halal dating for traditional Muslims is that it conforms to the allowed Islamic courtship rules. This is great because it ensures that the rules and boundaries in the relationship are established by the religion. From the initial meeting to marriage, these rules include:
Both partners in the relationship to come share a mutual respect and maintain a spiritual basis together.
Meetings are only ever allowed to occur in a public space, meaning that meeting alone is not acceptable.
Halal dating ensures that the woman's Wali, or guardian, will have given permission for the two people to meet.
Finally, that the emotional and physical connection between the two remain sacred and is left for marriage only.
The benefit to following these halal dating rules for single Muslims is that it gives them the chance to find a partner for life who will have blessings from both families, ensuring compatibility and joy in their married lives.
Based on these rules, Halal dating gives Muslims the opportunity to explore one another's in this sense allows Muslims to explore the suitability of a partner before making a religious commitment, in terms of spirituality and mutual compatibility.
Because the Quran says that Shaytaan attempts to lure singles into committing haram, it is important for the woman's Wali to give permission for the meeting before the couple meets. Online Halal dating sites ensure that these standards are met so that traditional values can meet modern dating.
For this reason, Muslim dating sites are the ideal place to go for Halal dating.
Do Muslim Dating sites follow Halal rules?
Even though there is an abundance of free and paid Muslim dating sites, not all of them are actually committed to the idea of Halal dating, which means that they are not focused on upholding the core values of Islam.
This means that you should do your research fully before investing your time into a Muslim dating site so you can avoid signing up for one that does not meet your standards.
One of the most important things for you to do when researching these sites is to look for something that is designed around the idea of providing a service for Muslims to marry one another. This way people can avoid wasting time with singles who aren't interested in your principles of marriage. Check out this article to find out which Muslim dating are best for Nikah!
Religious dating recommendations
These are our top picks for singles who are guided by their faith when dating.
eharmony
Create an account for free
Chat to like-minded people before meeting
Join hundreds of other religious Aussies
EliteSingles
It costs nothing to start
Join thousands of other religious users
Verified, high-quality profiles to match with
Silversingles
Create a free profile
Match with mature singles in your area
Communicate with matches easily
Singles50
It's free to get started with an account
Over 50s in your area
Trusted by the religious community
Safe and secure
Be2
Start your journey for free
Match with people like you
Date with confidence
Only-flirts
Big pool of users
Easy and convenient interface
Many success stories
Plenty of attractive members for you to have fun with
MyDailyFlirt
Sign up and start flirting with Australians who want older men. Guaranteed matches with Australian women. Chat anytime, night or day.
Free registration only takes seconds
Male profiles needed
Chat 24/7
Search and View profiles
Guaranteed match
Ashley Madison
Best for: Singles looking for no strings attached fun
Free membership: Free registration, limited
Users: 54 million
CupiDates
CupiDates empowers individuals to search the globe for their perfect partner. The international dating site has connected the East and the West with its smart matchmaking tools.
Large database of verified & attractive Asian and European singles
Efficient communication tools for real relationships
Top-level safety and professional support
Where you could find love and romance without boundaries
Our instant messaging service brings you closer together than ever before.
DateYourGirl
Meet real asian, european, and latino singles
Real-time communication with efficient tools
Professional dating services
Muslim Dating sites that are Halal
So, what are some sites that you can use for Halal dating? We've listed three reliable Muslim dating services that employ Halal dating as core values, ensuring you can find a marriage partner: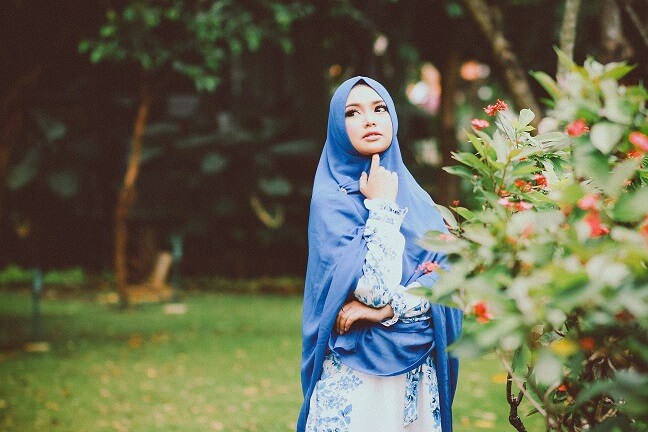 Muslima – This is a site that has brought thousands of Muslim singles together to help them find their true loves, all within the allowances of Halal dating.
MalaysianCupid – A site that is focused on connecting Malaysian Muslims with others who are interested in Halal dating. Find, chat, and meet Malaysian singles for Halal dating today!
Pure Matrimony – Here is a Muslim matrimony site that wants you to believe in your happily ever after. Enjoy matching with the love of your life through a top-tier Halal dating service.
Joining the Muslim Dating site that is right for you
Finding the right partner for you can be difficult, especially if you are determined to stay within the traditional view of Islamic relationships. However, thanks to Halal dating via these Muslim dating services intended for matrimony, you can find the love of your life in no time, the right way.
Registering is free as well, so why not sign up today to get started and see what Halal dating is all about for yourself?