Arguments and conflicts in a relationship are normal and inevitable, and while some people may fear them, conflicts can be an opportunity to strengthen your relationship and teach you how to better support one another.
It's not about whether or not you have conflict in a relationship; the important thing is how you approach it. Read on to learn how to fix a relationship after a fight and how to handle arguments in a relationship. 
Why do we fear arguments in a relationship?
Feeling anxiety about conflict—especially if you've never learnt how to handle it in a healthy way—can be completely normal. It may have to do with the common association between conflict and negativity from a young age and not having learnt the skills necessary to navigate and overcome conflict productively.
If you don't ever experience conflict in your relationship, it may be a sign that you are avoiding important conversations or dealing with conflict superficially. If that's the case, it might be helpful to consider digging into your beliefs and fears around conflict as well as what resentments you may hold as a result of conflict avoidance.
Rather than avoiding conflict, denying it, dreading it, or allowing it to destroy your relationship, it might be better to try to accept conflict and learn how to approach it in a productive way.
Common arguments in relationships
There are many different types of conflict you may face in a relationship. Some common things couples may argue about are:
Finance
Financial pressure can put a strain on a relationship, especially if conversations about finances turn sour, there's a financial imbalance between partners, or the subject is avoided altogether.
Unmet expectations
When one person does not live up to the other's expectations, it can create conflict. You can try to avoid this by revisiting your expectations along the way so that you can make sure you are both on the same page.
Lack of trust
Without trust in a relationship, you cannot have peace or growth. Try to have a conversation to find the source of this emotion and address it.
Change
Humans and situations tend to constantly evolve, and this can create conflict and cause two people to grow apart. Try to come to terms with change, and keep the lines of communication open.
Personality differences
Personality differences may also induce conflict, resentment, and frustration in relationships. Some examples of personality differences that may affect your relationship include:
extroverted vs introverted
morning vs night person
logical vs intuitive
pessimistic vs optimistic
neat and tidy vs messy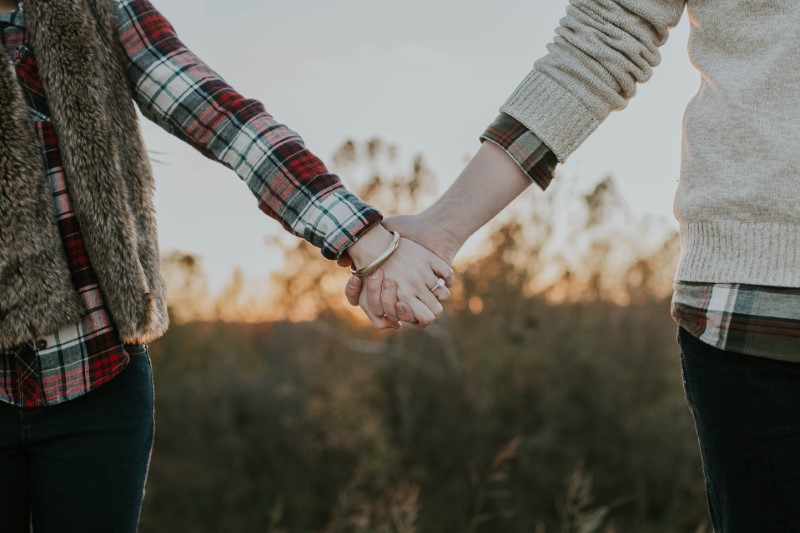 Tips for handling arguments in a relationship
Handling the argument prior to or during it happening may be the healthiest way to argue in a relationship. Repair attempts are a way to de-escalate tension and get the relationship back on track. It is a way to shift the energy, reconnect, and express care and support. Repair attempts make you both more receptive to finding a compromise.
Initiate a conversation
A good way to handle arguments in a relationship can be to initiate a gentle and positive conversation about your worries. Try to keep the conversation peaceful by being aware of your tone, volume, and body language.
Before approaching your partner, check in with yourself to identify your own emotions and needs. If you are too angry or upset to communicate in a kind way, take a moment to relax.
Share perspectives and feelings
A conflict can be an opportunity for intimacy. Try to take turns speaking, and be vulnerable and respectful when communicating your experiences and feelings. You can encourage your partner to do the same and validate their emotions.
During your conversation (or argument), it's best to focus on one problem at a time. This can help you better understand what's going on beneath the surface and avoid distractions, leading to better problem-solving and mutual support.
Express support and affection
It can be helpful to maintain a positive and supportive environment during an argument. The support your partner needs may vary depending on your partner's love language, but ways to express love and support can include:
expressing appreciation and care
being vulnerable 
expressing empathy
complimenting the other
reaching out to hug, hold hands, or rub their back 
expressing curiosity and seeking to understand the other person's thoughts and feelings
expressing fondness and admiration
Work towards compromise
Reaching a compromise can be a positive goal for an argument or conversation, but it can also be something you generally agree to work towards in time. You can always have a temporary closure to an argument, and scheduling a later time to return to the problem can be a good idea.
The keys to compromise are open communication and respecting the other's needs and desires without sacrificing your own.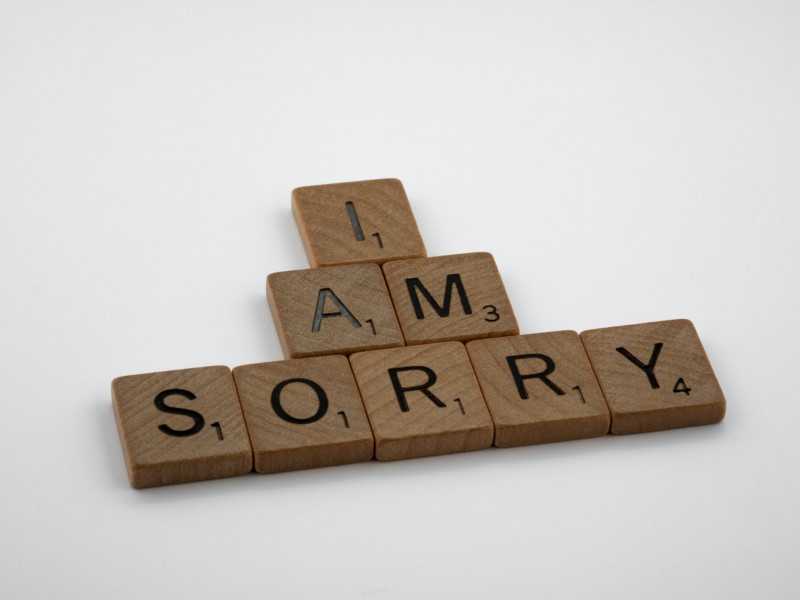 How to fix a relationship after a fight
Sometimes, a conversation or an argument may get heated, a compromise is not reached, or both partners end up hurt. Try to not lose hope; it can be possible to fix a relationship even after a huge fight.
Keep in mind that while some arguments do not justify ending a relationship, if you find yourself in cycles of toxicity or wondering if you are in a toxic relationship, it may be time to seek professional help or end the relationship.
The importance of repairing your relationship after a conflict
After a bad fight, your emotional bond in the relationship may be damaged and if it is not repaired, the relationship may start to feel unsafe, insecure, or distant, especially if you lose trust in your partner for feeling like they don't care. This can eventually lead to cycles of frustration and negativity that put your relationship at risk.
No matter how much you suppress your feelings, they don't go away, so it is healthy to try to revisit the issue together, take time to process, re-built emotional safety, and try to reconnect to truly move forward.
Signs you need to repair your relationship after a conflict
After an argument, you need to repair your relationship if:
you're having difficulty moving past something your partner said or did
an issue is coming up over and over again but isn't getting resolved
you or your partner feel negative emotions, resentment, irritation, or anger
you still feel frustrated and hurt when you think or talk about the issue
you feel rejected
you're bringing up past hurts in current conflicts 
you're name-calling, giving each other the cold shoulder, stonewalling, or giving each other the silent treatment 
you're experiencing anxiety about your relationship
you're feeling distant and starting to disengage emotionally 
you're having difficulty trusting your partner 
Tips on how to fix a relationship after a fight
Here are some tips on how to fix a relationship after a huge fight, and what approaches and steps you can take to do so.
Take a break
The best time to repair is during a conflict or soon after it's ended. However, you or your partner may need some time to decompress after conflict, regulate your nervous systems, and regain composure before you're ready to repair.
You can try taking a 20-minute time out—or more if you need to—and make sure to verbally agree about how much time you're taking before coming together for a conflict repair discussion.
20 minutes is recommended because research has found that it usually takes at least 20 minutes for your nervous system to return to a calm, regulated state. During your break, take steps to self-soothe by practising deep breathing, going for a walk, taking a bath, listening to calming music, drawing, or gardening.
Apologise
Repairing a relationship after conflict can often include an apology. In general, apologies involve four steps:
Active listening: this involves allowing both partners to share their feelings without interruption. Try to understand your partner, and If you get defensive, try taking some deep breaths.
Empathy: try putting yourself in your partner's position to understand how to empathize and validate their pain. Show them you understand the impact of your behaviour. 
Regret: this involves taking responsibility for contributing to your partner's pain. State exactly what behaviour you are apologising for.
Plan: share how you can prevent this from happening again.  
Keep in mind that the purpose of your apology is to communicate that you understand the impact you've had on your partner, not to get a certain reaction from them. They may not be ready to accept your apology right now, so allow them some time and space to process and respond.
Take responsibility
A vital step in fixing a relationship is for both people to accept responsibility for the ways in which they have contributed to the conflict. Taking responsibility can prevent the escalation of tension and blame, and can be expressed in phrases such as:
"It's not all your fault, I played a role in this by…"
"I was too harsh on you" 
"I was stressed and took it out on you, I'm sorry"
Make a plan for moving forward
You can create a plan for how you will improve your communication the next time a conflict arises. Make sure you've fully emotionally digested the conflict so that you can both move forward with love, support, and peace.
Express gratitude
To end on a positive note, you can express gratitude for one another. Try saying 3 things you're grateful for about the other person. It's a great way to repair the relationship, reconnect, and make each other feel appreciated.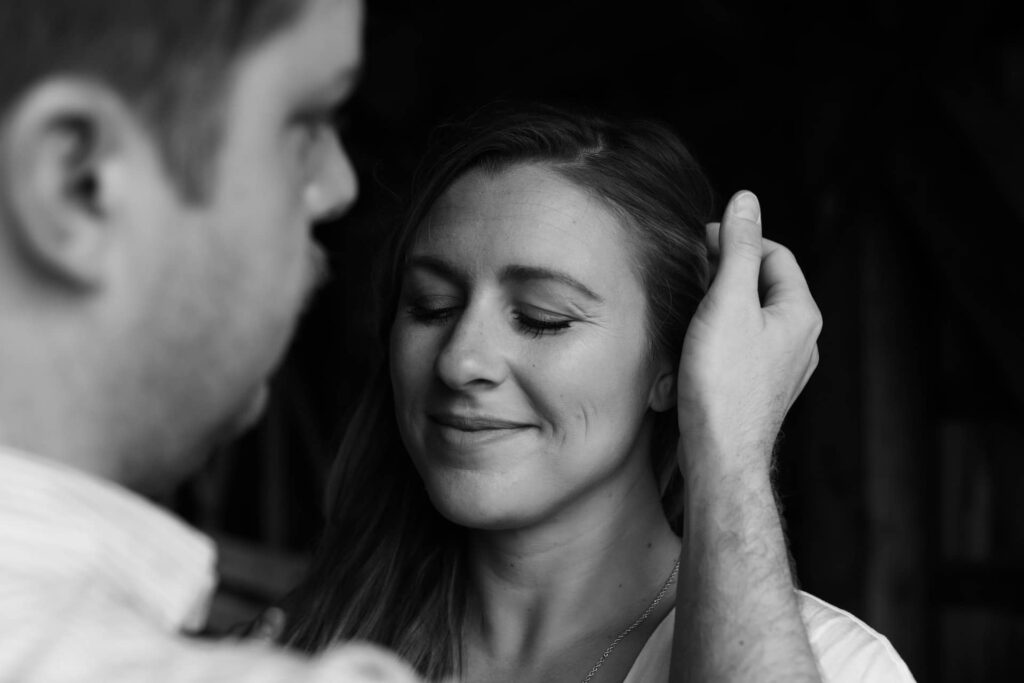 How to Fix a Relationship After a Fight (Tips on How to Handle Arguments in a Relationship): FAQs
Learn the answer to some common questions regarding how to handle arguments in a relationship and how to fix a relationship after a fight.
How to respond when your partner is trying to fix the relationship after a huge fight?
If your partner is making attempts to repair the relationship after an argument, there are three different ways you can respond depending on how you feel. You can accept their efforts and reciprocate, reject their attempt temporarily, or respond negatively by criticizing, attacking, or ignoring them. You can respond in a positive way, in a neutral way, or a negative way.
What to do if they refuse to repair the relationship?
It is important for both partners to habitually make repair efforts. If one partner doesn't make repair attempts, you may start to feel the imbalance over time. Set an example by reaching out and creating a culture of reconciliation over time.
If your partner refuses to respond when you attempt to reconcile, do the work within yourself to restore inner peace. When the other person is ready, you will be able to greet them with forgiveness.
What to do if you have difficulty moving forward?
It takes time, intention, and effort to repair a relationship after a big argument or nasty fight.
When a terrible fight or argument is brought up again, you can let your partner know that you've been thinking about it and how much it hurt them. Be patient and remind them of your remorse and your plan for change so that it doesn't happen again. When they really see and feel that you are sorry and are doing the work to change, they are more likely to relax, begin to trust again, and heal.
How to Fix a Relationship After a Fight (Tips on How to Handle Arguments in a Relationship): our final thoughts
With mutual understanding, empathy, and care, and with open communication and the right skills, arguments can become opportunities to strengthen the relationship.
How you approach the situation makes all of the difference. If you are truly struggling to repair and fix your relationship after an argument, you can try attending couples counselling for more individualized relationship advice.
Zoosk
No fees to create a profile
Thousands of people joining daily
Proven track record of successful matchmaking
Start chatting to like-minded people today
Only-flirts
Big pool of users
Easy and convenient interface
Many success stories
Plenty of attractive members for you to have fun with
Married but Looking
Trusted online dating service
Best for passionate encounters
Many search options to find a perfect match
Privacy guaranteed
An easy and private messaging interface
Ashley Madison
Best for: Singles looking for no strings attached fun
Free membership: Free registration, limited
Users: 54 million
Singles50
Get started free of charge
Meet your match
50s and over only
Friendswithbenefits
Best for: Making good-time friends
Free membership: Free registration, limited
Users: 600,000
eharmony
#1 trusted dating app in Australia
For serious, long-term relationships
Free registration
EliteSingles
Free account creation
Educated, attractive singles
Meet people with similar wants and needs
Many new love seekers joining daily
Academic Singles
Matches based on questionnaire for attitude, opinions, desires, and expectations
Get your questionnaire, personality assessment, and matches all completely free
Aimed at the educated crowd and focused on helping you meet your special someone
Be2
It costs nothing to get started
Match with people with similar interests
Find genuine connection and chemistry
WantMatures
Best for: Available Mature Singles
Free membership: Free registration, limited
Users: 35 000
DateYourGirl
Meet real asian, european, and latino singles
Real-time communication with efficient tools
Professional dating services
CupiDates
CupiDates empowers individuals to search the globe for their perfect partner. The international dating site has connected the East and the West with its smart matchmaking tools.
Large database of verified & attractive Asian and European singles
Efficient communication tools for real relationships
Top-level safety and professional support
Where you could find love and romance without boundaries
Our instant messaging service brings you closer together than ever before.
Maturedates
Best for: Meeting your someone in your local area
Free membership: Free registration, limited
Users: 250.000
OneNightFriend
Meet open-minded people
Flexible payment plans for added features
Free registration
iDates
Join up for free
Meet a special person near you
Trusted by thousands of Australians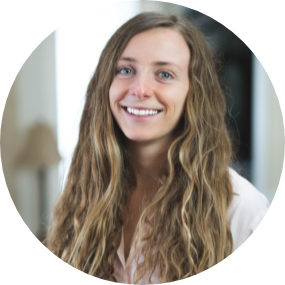 Jordan Green, LCSW, is a licensed therapist living in Tulsa, Oklahoma.  She is the founder of The Love Group, a membership community of support and learning about self-love and relationships.  This year, Jordan was listed as one of the top 20 mental health experts to follow in 2021.  Jordan has been featured in several podcasts, including Women of Impact, Wisdom for Wellbeing, and Perspective.
Jordan is on a mission to help individuals and couples on their journey of love, self-discovery, and healing.  She received her Master's degree in Social Work from University of Oklahoma.  Jordan received her Bachelor's degree in Global Perspectives and Religion from Principia College.  She is also a 200hr Certified Yoga Instructor and often incorporates yoga and mindfulness into her work with clients.
Jordan worked as an outpatient therapist for several years at a counseling agency in Tulsa before starting her therapy Instagram account in November of 2019.  Known as The Love Therapist, Jordan writes inspiration and educational content on self-love and relationships for her nearly 200,000 followers.
In January of 2021, Jordan launched The Love Group, a subscription based membership community where she offers courses on mental health topics, leads live Q&A's and peer support groups, brings in guest speakers to lead workshops, hosts a book club, and offers live and pre-recorded yoga, meditation, and breathwork classes.  This growing membership community is a safe space for people to learn about how to cultivate a healthy relationship to self and others, share, and find support.
Before working as a therapist, Jordan gained experience as an intern in inpatient, outpatient, school-based, and crisis intervention settings.  She was the Director of an outdoor summer camp in Michigan, an outdoor educator at an outdoor center, and a program director for a high school leadership program at an overnight summer camp.
Jordan has lived in Tulsa, Oklahoma for much of her life, but she loves to travel to meet new people and learn new ways of living and being. India, Nepal, Tibet, China, Guatemala, Costa Rica, Ecuador, and Peru are places she's spent a significant amount of time.
In her free time, you'll find her growing food on her 6 acres or playing with her bunnies, chickens, 2 dogs, and cat.  She plays Ultimate Frisbee in a summer league and spends as much time outdoors as possible.
Jordan only accepts a very limited number of clients since most of her time is spent writing, creating content, and engaging with her membership community.  If you're interested in working with Jordan, you can email her at [email protected].