Everyone has their own preferences for partners and a sexual orientation that they identify the most with. It would be quite a boring world if every single person on the planet was exactly the same, which is why it's important to recognize and celebrate everyone's individuality.
It's alright to have certain preferences, however there are some things that should be reconsidered and examined more closely. One thing that should be discussed more is transamory and the possible harm that it could cause to both transgender women and men.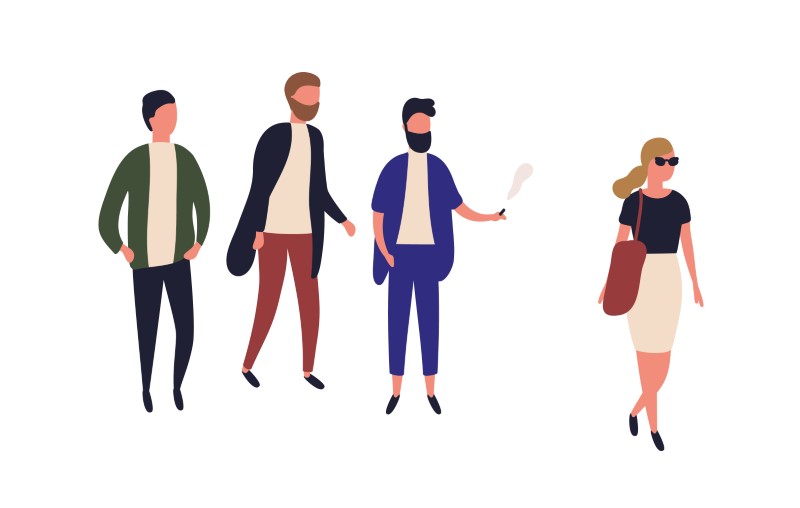 Definitions
Transamory or transamorous: This is a coined term that is used to describe cisgender people that are romantically and sexually attracted to transgender people. Another term is "trans chasers", although people that call themselves transamorous claim it's an outdated term.
Cisgender: A person that identifies with their sex assigned at birth, such as a man that is comfortable with his male sex characteristics.
Transgender: A person that doesn't identify with their sex assigned at birth and may seek to transition towards the gender they identify with. For example, a trans woman is a person assigned male at birth that identifies as a woman.
Microaggressions: Indirect, subtle, or unintentional discrimination against members of a marginalized group.
Fetish: sexual desire where gratification is linked to an abnormal degree to an object, clothing, part of the body, etc.
What's the problem with it?
People that call themselves transamorous say they love trans people for who they are, both mentally and physically. However, there are several issues that come up when a narrower lens is applied to the transamory term.
One of the most immediate things to notice when reading about personal accounts from people that claim to be transamorous, is that it's usually a cisgender man talking about his attraction and possible relationship with a trans woman.
There is little to no mention of other gender identities and sexualities being involved under this term, which makes transamory seem to be a fetish despite people trying to insist it isn't.
Trans men are rarely mentioned in relation to transamory, which may seem strange based on the claim that the term is used by people that are attracted to transgender people. Despite this, nearly all the articles and personal stories able to be found on Google are directly mentioning trans women.
An issue regarding trans women and transamorous men is that trans women may be fetishized for the body parts that they have from birth. With trans pornography, there are a lot of harmful examples of the fetish surrounding trans women that have male sex organs.
Thus, there is the question if transamorous men are specifically looking for a trans woman that has not had lower surgery.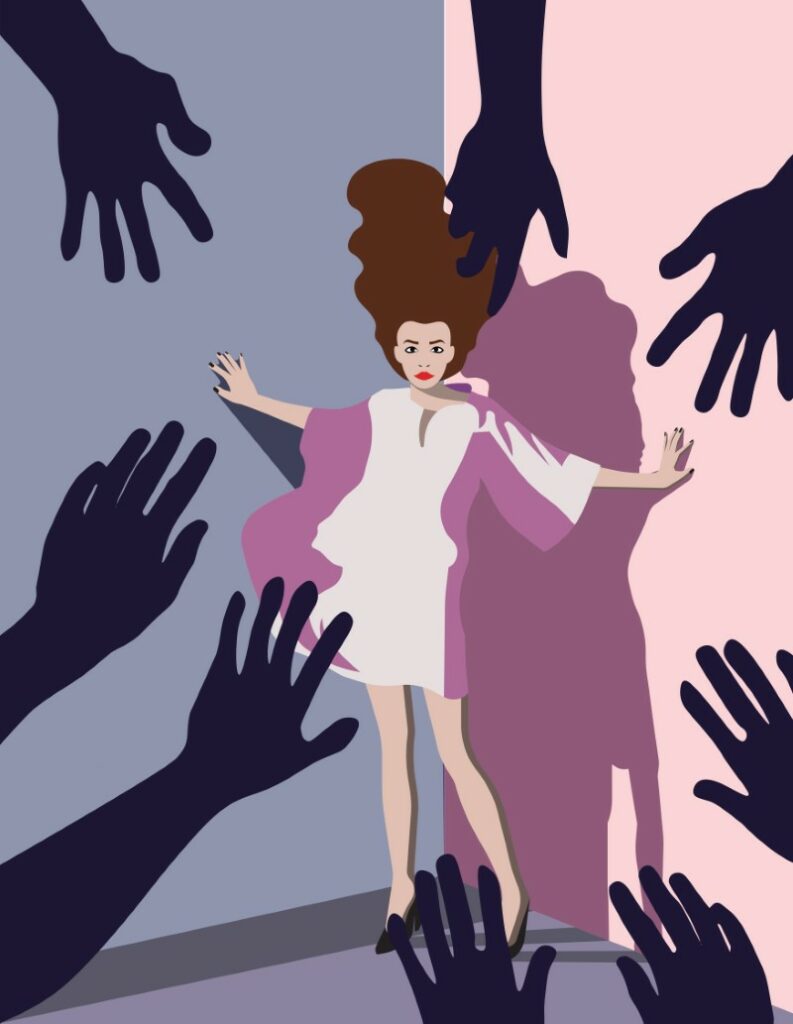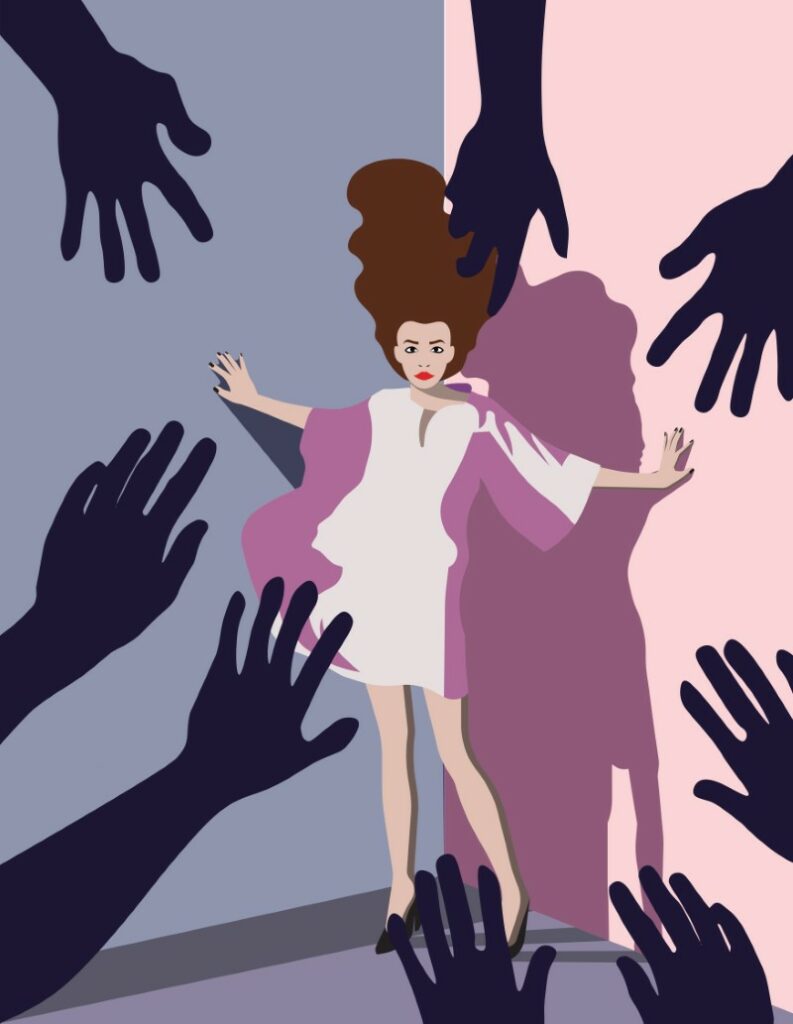 Of course, it's important to remember that not everyone in the transgender community needs or wants to have surgery, but there are concerns related to dysphoria and fetishes when it comes to cisgender people being specifically attracted to trans people.
The third problem with transamory is other gender identities and sexual orientations are not often mentioned. Transamory usually involves a cisgender man being attracted to a trans woman, with no mention of trans men, cisgender women, or other people that may be interested in a trans person.
The fact that transamory appears to be heavily focused on that one dynamic makes it seem like more of a fetish, rather than a preference. Also, trans people should be respected as being a true man or woman.
Trans people shouldn't be forced into a separate sexual orientation, because they are the gender that they identify with. If a transgender man is interested in dating other men, then they should be able to call themselves gay if they wish to.
Are there dating services that support or encourage fetishists?
Some dating apps that we recommend to be careful with if you don't want to be with people who are looking specifically for trans-cis relationships, are Translr or MyTranssexualDate.
They advertise themselves as being the #1 transgender dating app, but there appears to be many cisgender men that have signed up to the app to live out there fetish.
If you have no problem with that or if you're even interested in such a kind of date, of course, we're not here to judge you and you will feel welcome on these sites.
Translr, however, claims that they don't allow cisgender people, but there appears to be several cisgender people sending reviews on the Google Play page for the app.
The people in the reviews also use harmful and transphobic terms such as "tranny" and "shemale", which shows that many people using the app are fetishizing the trans community.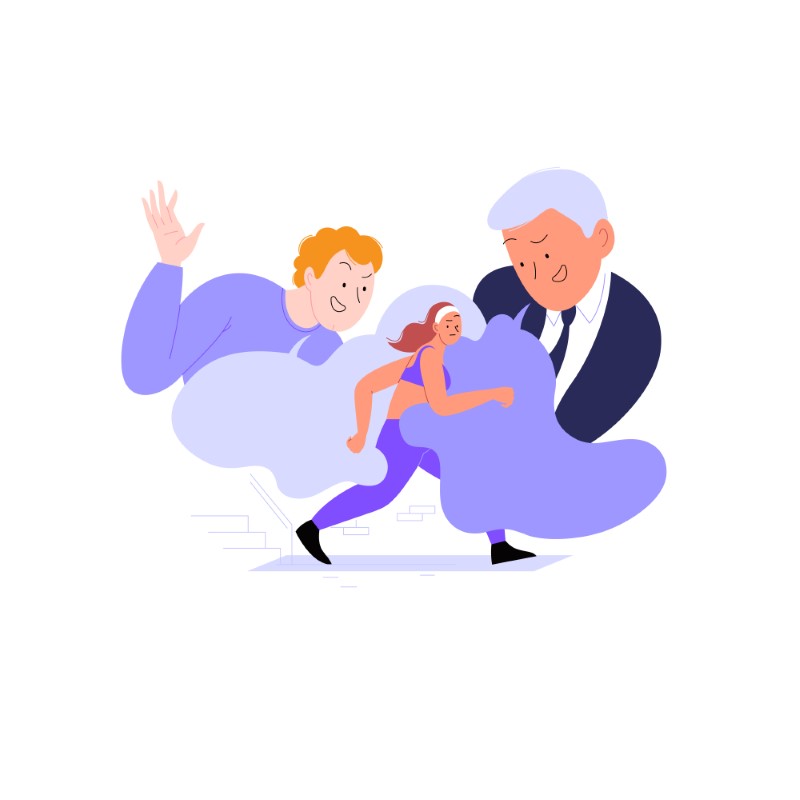 Why are cis men attracted to trans people?
It's impossible to get directly into the mind of every person, but there may be one main reason why that cisgender men may be attracted to trans people.
As previously mentioned, there's a possibility that some cisgender men may be specifically attracted to trans people that still have their sexual characteristics from birth.
Based partly on the harmful images in transgender pornography, these men may be interested in being with a trans woman that has not had lower surgery.
Every trans person deserves to do what they want with their body and shouldn't be expected to undergo surgery, but it can also be harmful to purposely be with a trans person for body parts that generally are the opposite of how they identify.
If a trans person is interested in having surgery in the future as part of their transitioning journey, certain body parts can cause dysphoria, so it should always be up to the trans person on what they are comfortable with.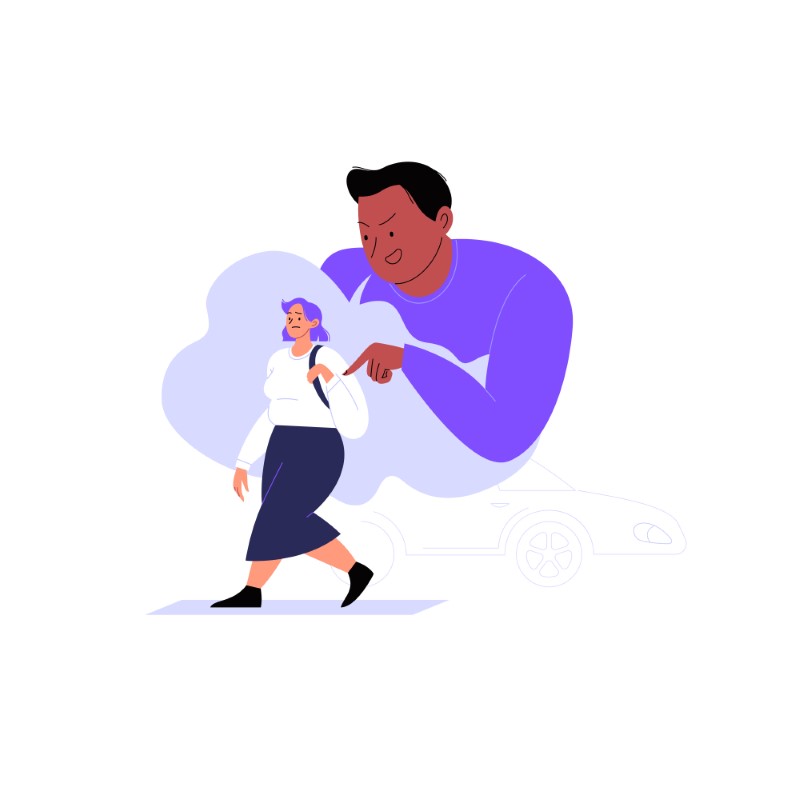 How to be an ally by avoiding microaggressions and fetishizing
If you're wondering how you can be an ally to trans people, one of the easiest things you can do is avoid using microaggressions.
To refresh, the definition for microaggressions as defined by Oxford Languages is "indirect, subtle, or unintentional discrimination against members of a marginalized group."
To avoid microaggressions, here are some things you can do:
Make sure you have the correct pronouns: If you're not sure about someone's pronouns, you can just simply ask what pronouns they use. It goes a long way with respecting someone's gender identity and avoiding feelings of dysphoria.
Listen to a trans person and give respect: If a trans person corrects you about a term you may be using, or anything else in regard to the trans and LGBTQ+ community, listen to what they are saying and do your best to correct yourself going forward.
Avoid inappropriate words and phrases: This should be common sense, however there are still improvements many people can make when speaking to a trans person. For example, offensive and transphobic terms include words such as tranny and ladyboy. An example of a microaggression phrase would be "you're so pretty for a trans girl."
Give your date the time and space they need. Don't overwhelm them with intrusive questions. And when it comes to sex, be mindful and open for conversation. Ask them what they like or dislike, as well as what kind of intimacy they're uncomfortable with.
Basically, just be respectful, try to educate yourself about trans people as much as possible, and avoid using words or phrases that could be seen as harmful. If you're not sure, it's always better to ask.
It's also important to remember that trans people deserve to be treated the same as other people and don't exist just for other people's fetishes. Trans people do want to be loved and possibly find a partner, but they are more than just their body.
If you're looking to date a trans person, you should be looking at them as their whole person and not just their body parts.
Trans* Dating online
These are our top recommendations for meeting trans* singles online. Pick the option for you.
Zoosk
Behavioural matchmaking
Great, easy to use platform
Free basic account
Boost feature if you're feeling impatient
Only-flirts
Big pool of users
Easy and convenient interface
Many success stories
Plenty of attractive members for you to have fun with
Friendswithbenefits
Thousands of local singles
Access to sexy member diaries
Free registration
Discrete payment for full account
MyDailyFlirt
Sign up and start flirting with Australians who want older men. Guaranteed matches with Australian women. Chat anytime, night or day.
Free registration only takes seconds
Male profiles needed
Chat 24/7
Search and View profiles
Guaranteed match
eharmony
Scientific approach to matchmaking
Find lasting love
Connect with compatible singles in Australia
Use for free
iDates
User friendly platform
Find interesting peoople, close to you
Pay nothing to join
Used globally
Be2
Personalised matches
Meet great people
Inbuilt video chat feature
Ashley Madison
Best for: Singles looking for no strings attached fun
Free membership: Free registration, limited
Users: 54 million
DateYourGirl
Meet real asian, european, and latino singles
Real-time communication with efficient tools
Professional dating services
CupiDates
CupiDates empowers individuals to search the globe for their perfect partner. The international dating site has connected the East and the West with its smart matchmaking tools.
Large database of verified & attractive Asian and European singles
Efficient communication tools for real relationships
Top-level safety and professional support
Where you could find love and romance without boundaries
Our instant messaging service brings you closer together than ever before.
Personal thoughts from the author
Hi, my name is Felix and I'm a trans man that wrote this article. I wanted to add my personal thoughts, as the topic of transamory is saturated with cis men with little information from a trans person's point of view.

Personally, I don't feel comfortable with transamorous people because it feels to be more of a fetish, rather than wishing to date a trans person no matter what their sex characteristics may be. As mentioned earlier, transamory appears to focus on the dynamic between a cis man and a trans woman, which makes me feel that they are looking for their own pornographic fantasy that still uses harmful words and imagery.

I believe that every trans person has a right to identify with the sexual orientation that most makes sense for them based on their gender identity, such as a trans woman that likes women deserves to be considered a lesbian if that is the label she would like.

Trans people shouldn't be forced into our own separate sexuality as it creates an "other" category and makes us feel that we are less than cisgender people. Trans women are women, trans men are men, and non-binary as well as other people deserve to be treated equally to everyone else.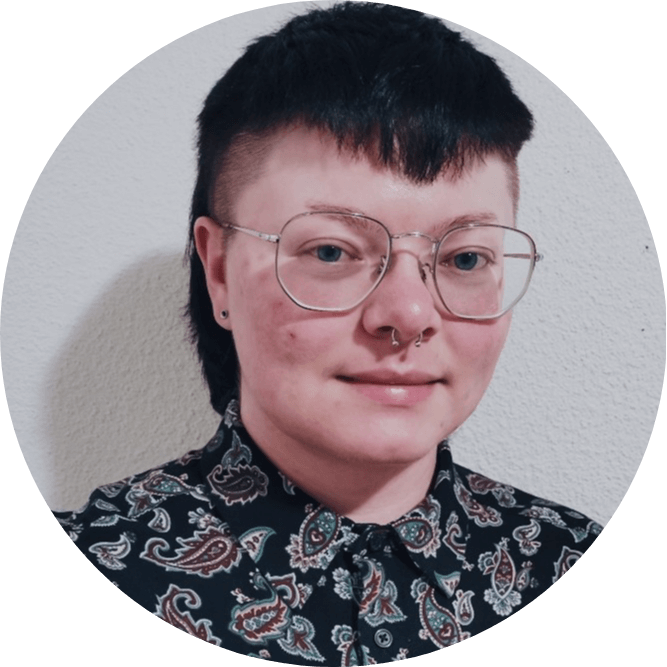 I'm Felix (he/him). I'm a 26-year-old queer transgender man who currently resides in the temperate city of Victoria, British Columbia, Canada after escaping the northern 'Cariboo' region. Felix received a Bachelor of Arts degree with a major in Pacific and Asian Studies from the University of Victoria in 2017 and has worked towards building a freelancing career for himself ever since.
After all, the student loans need to at least feel worth it, right?
Despite working as a barista by day, Felix is determined to make a name for himself as an author while simultaneously sharing his passions by night.
Some subjects he is passionate writing about include the LGBTQ2IA+ community, social justice issues, history, and culture. One of Felix's life goals is to write at least one book in his lifetime, although finding the motivation to write a series rather than a single book would be welcomed with open arms.
A few previous career ideas included an archaeologist or lawyer, but Felix soon discovered neither of those paths would be quite right for him. Despite his love of history, the majority of his existence is spent inside, shielded safely away from the elements. That kind of luxury is not possible for an archaeologist. On the other hand, Felix may be passionate about social justice issues, but his inability to separate emotion from debate could potentially spell disaster as a lawyer in court.
Beyond his writing passions, Felix's other interests include:
Being awake at ungodly hours of the night.
Scrolling through TikTok that he has become unironically addicted to since the beginning of the COVD-19 pandemic.
Trying to stop his roommate's cat from attacking his ankles.
Telling himself that he needs to finish playing The Witcher 3 game.
Out of those four, TikTok has occupied most of his free time.
As someone that has first-hand experience with some of the issues that transgender people face on a daily basis, Felix strives to write the most accurate, inclusive, and informative articles for Datingroo. The first article he has written is titled, "Tinder for Trans People: Is It a Safe Space?".
That article was surprisingly relatable for him to write as Felix has some experience with using Tinder and Bumble in his quest to find a long-term partner. Unfortunately, he is still searching for 'the one', but nonetheless he was excited to bring his experience to the table and discuss the pros and cons of using Tinder as a transgender person.
He believes that education and exposure are some of the most important ways to spread awareness not only about the LGBTQ2IA+ community, but any other social issue that arises. He may not be a politician or a lawyer, but writing can be another effective way to inspire change from all corners of the globe.
In an increasingly digital age, ideas can spread around the world in seconds. Depending on the issue at hand, a movement could potentially stir up worldwide support from information that has been accessed and spread online. That said, the possibility to be able to inspire change motivates Felix to continue writing about what's most important to him.