Journeys that intersect the lives of individuals are unpredictable and diverse. For many senior Christians, this can mean that they look for love again after a separation or becoming widowed, or simply that they never found the right person. It can also be a search for friendship.
Fortunately, senior Christian dating is there to facilitate finding love and companionship for many Christian singles. Senior matchmaking is unique in that users are not only looking for romance and that special someone, but many also want someone to simply share time with.
Whatever you are looking for as a senior Christian, read on to find out the best way to enjoy online matchmaking. With the right approach, you too can enjoy the benefit of a community looking to find love, share their faith, and more.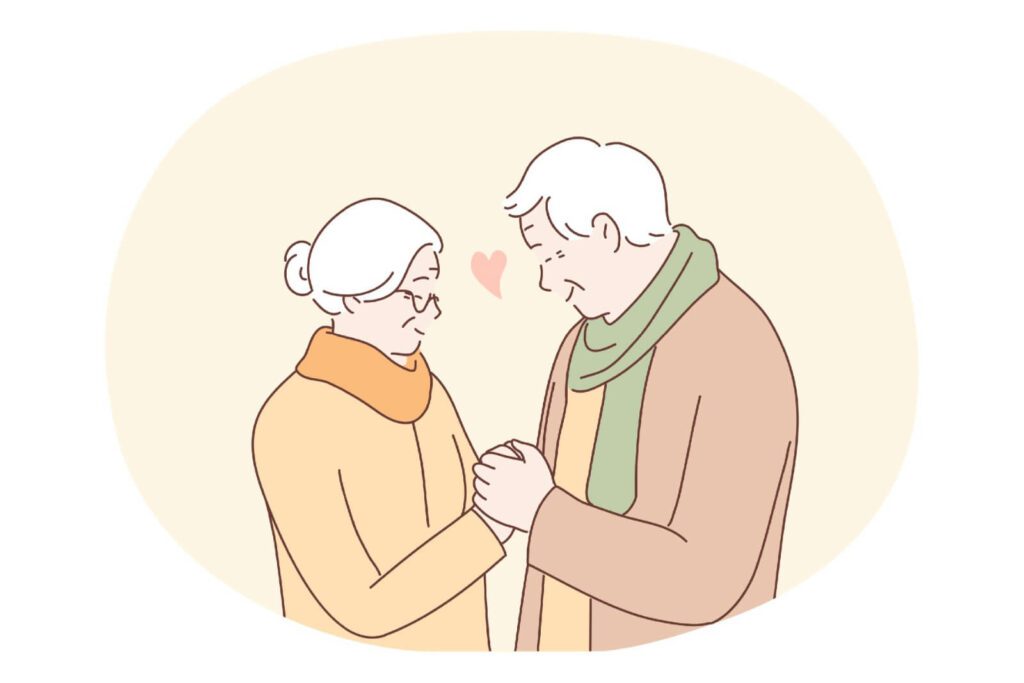 Good Christian Relationships: Best advice for finding love over 50
Figuring out how to meet single seniors can be a tricky thing if you aren't familiar with how senior matching sites work. Fortunately for you, we can offer you some general tips to remember as relationship experts familiar with daters new and old alike.
Getting started:
Take some time to reflect – one of the first things you should do is have a solid idea what it is you want out of your date experience. Do you want to find a new soulmate or do you want to join an online religious community? Or perhaps you are looking for a friend to share experiences with? Clarify your own wants and needs first and foremost.
Consult friends, family, and your priest – reach out to people who are important in your life, no matter who they are, and ask them for their input on you starting to date again. Regardless of their opinion, let them know your intentions and stick to what you decided for yourself.
Make sure your future plans involve someone else – are you retired or retiring soon? Do you want to move or travel? What are you planning to do in the future, and how might they involve someone new? How might their own hypothetical plans be worked into your own? Consider these as you prepare to date.
Need more dating advice? Why don't you check out our list of Christian dating podcasts and find your favorite to listen to in your spare time?
Joining a dating app or website
Make sure you have a good profile picture – A picture says a thousand words, and the profile picture you use is the first impression others will have of you. Take the time and energy to get a good picture, and consider a professional photographer to ensure your picture is great. You can also ask a friend to help, if you want to save on some money. 
Fill out as much as you can – Your profile is really important for signaling to others what your interest is on the site. This is where you can clarify if you want to date and find a partner for a serious relationship, or if you just want to meet people who share your interests and faith. 
Check for online forums and communities – Regardless of your intentions, check out what communities are available. Does the platform have a forum or group meet-up for you to better get to know the community? Who else shares your hobbies that maybe you wouldn't date, but would like to get to know? Explore the social features of the service, it will pay off. 
Religious dating recommendations
These are our top picks for singles who are guided by their faith when dating.
eharmony
Create an account for free
Chat to like-minded people before meeting
Join hundreds of other religious Aussies
Singles50
It's free to get started with an account
Over 50s in your area
Trusted by the religious community
Safe and secure
Be2
Start your journey for free
Match with people like you
Date with confidence
EliteCupid
For people who value their career and time. Date like-minded individuals!
Personality assessment for enhanced screening

Global reach. Match with like-minded singles all over the world

Smart matching finds your most compatible partners

Meet your equal in values, lifestyle, and career ambition

In-depth profiling and unlimited search means unlimited matching
OneNightFriend
Meet open-minded people
Flexible payment plans for added features
Free registration
Aussiebang
Explore your wildest fantasies with Aussiebang!
Perfect match for a sex and fuck
Easy sign up process
DateRussianGirl
Popular online communication platform with Slavic women
A variety of verified, active and up-to-date profiles
Protected by world's leading certificate authorities
DateEuropeanGirl
Women here are very easy-going
100% chances to find your perfect match
Personal Data Remains Confidential
SingleCupids
At SingleCupids, we believe that great relationships start with great conversations. Connect with like-minded individuals, share experiences, and ignite sparks of romance. Your next meaningful connection is just a chat away!
Chat & Connect: Engage in lively, meaningful chats with other singles. Whether you're sharing stories or discussing interests, it's all about building connections.
Experience Exchange: Share your experiences and learn from others. Discover the richness of different backgrounds and life journeys.
Dating Redefined: Find potential partners who resonate with your interests and values, making dating an enriching and fulfilling experience.
Virtual Events: Join exciting online events and themed gatherings to meet new people and create memorable experiences.
Privacy & Security: Your data and interactions are safe with us. SingleCupids takes privacy and security seriously to ensure a worry-free dating experience.
Eurobabes
Diverse Russian & Ukrainian Women
3000+ Profiles
Unique Matching
Flirt
Best for: Finding your local flirt
Free membership: Free registration, limited
Users: over 1 million
SingleSlavic
There are enough online Slavic girls to interact with on the platform.
The engagement is high thanks to access messaging functions.
Create meaningful and long-lasting relationships with like-minded singles
Justrooting
Best for: Quick contact
Free membership: Free registration, limited
Users: 90,000
Ashley Madison
Best for: Singles looking for no strings attached fun
Free membership: Free registration, limited
Users: 54 million
HotUkrainians
Casual sex encounter with HotUkrainians
Experience the thrill of online sex dating
Find your perfect HotUkrainians match
CupiDates
Large database of verified & attractive Asian and European singles
Efficient communication tools for real relationships
Our instant messaging service brings you closer together than ever before.
DateYourGirl
Meet real asian, european, and latino singles
Real-time communication with efficient tools
Professional dating services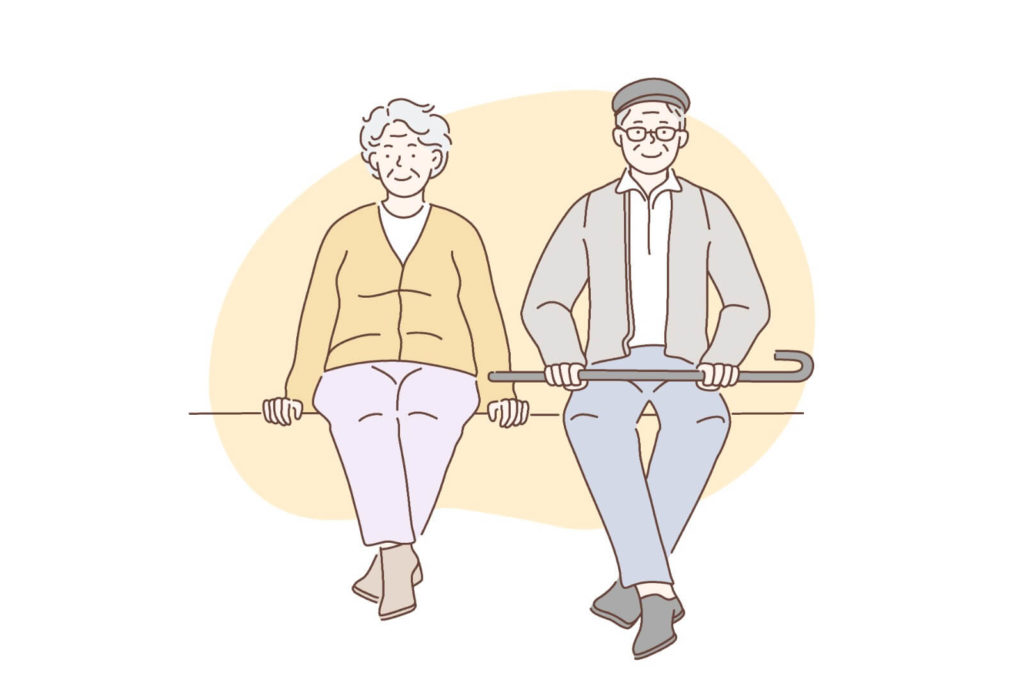 Does dating on the web work for seniors?
As a senior, you may be wondering if dating, much less using a website for meeting someone, will actually work for you. As long as you put in the time and effort and give it a chance, it certainly can.
Matchmaking services pride themselves on being able to provide the most accessible means for meeting other people. Whether it is a dating app or a website, their aim is to create a community of people who want to find love, and then help them achieve that goal.
For senior Christians, this means creating a space that is welcoming to those who want to date based on their faith. These are platforms focused on older singles who aren't always tech-savvy or familiar with online socializing.
Dating for seniors can work, and Christian seniors can find a place for love, friendship, and a faith-based community.
Date Ideas for Christian Seniors
Finding the right idea for a first date after you match with someone is tricky for anyone, not just senior citizens.
The good thing about following a healthy Christian approach to relationships is that you can assume your match is also on the same page as you are. This means that your first date should be spent getting to know the other person rather than doing something distracting.
Although true for seniors, Christian or not, a good idea for your first meeting is to enjoy coffee or a nice meal together. This gives you the opportunity to sit and talk with one another while you enjoy something satisfying.
You could also consider a long walk, if you're both up for it. On top of that, if your local church offers any sort of group get-together, like a pot-luck, you could consider going together. However, the benefit of coffee is that there's a bit more privacy here.
Alternatively, you could always go for a drink together, such as a wine-tasting. Of course, you don't want to get tipsy getting to know your new date, so weigh the pros and cons to see if it is right for you.
You found someone to date but you've got no idea what to ask on your first date? Here are some guiding Christian dating questions you should try!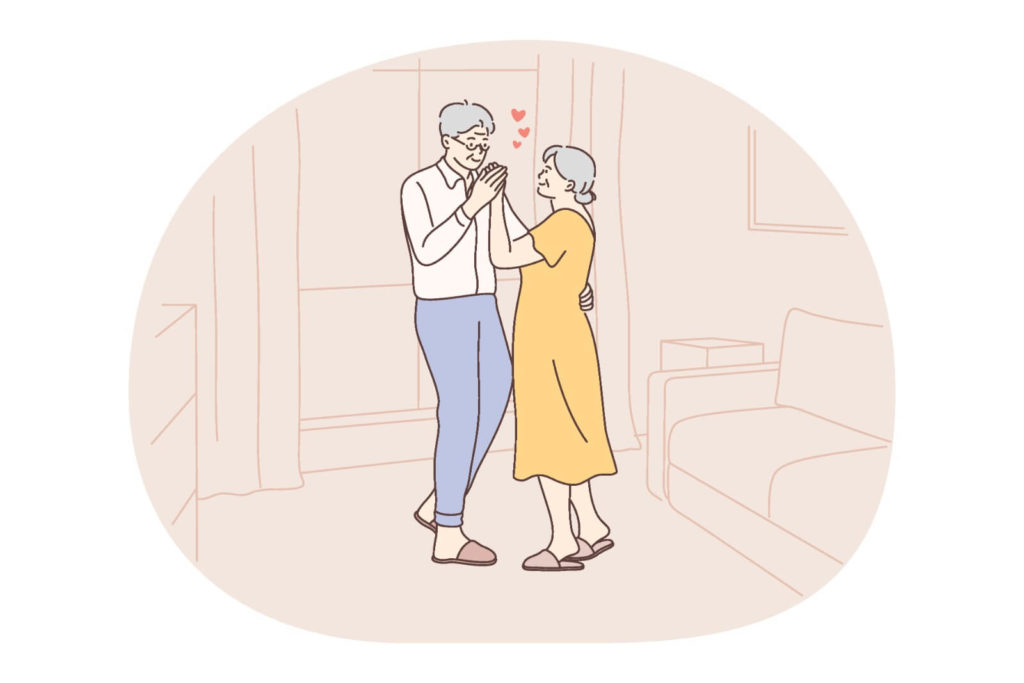 Finding marriage for older Christians: can you use dating websites to find a soulmate?
Whether you have been married before or you are still looking for that perfect person, the question of marriage is inevitably tied to Christian relationships.
Our dating tips are intended to guide you toward a relationship you feel comfortable with and empowered by. As an elderly dater, you may be wondering if online sites can be used for even finding a serious partner you would want to marry.
The answer is, yes.
However, every relationship, from your own with God to the one you'll share with a partner, is unique. If you want marriage and are clear about that from the onset, you will be more likely to match with people who feel similarly.
If you just want a friend to share your future with, that's also possible. The decision to marry whoever you meet and fall in love with is always up to you and what you want. Both young and old should marry who they wish to.
A platform online for meeting singles can help facilitate this happy outcome in a relationship. It is not necessary for you to get married if you go online to find love, and it doesn't preclude it either. These services will help you to meet other like minded singles though.
That along can be enough to help you find someone for marriage, if that is what you want to use these services for.
Biblical vs. Modern Dating: the golden rule of Christian Dating
When it comes to intersecting traditional, biblical romance and the modern world of online matchmaking sites, you'll want to look for a service that emphasizes Christianity above all else. Some sites are flexible in their approach, but the best know how to make the two work together.
As a guideline, the golden rule of Christian Dating is to consider the role of God in your life and the life of your partner and what that role will be going forward as a couple. This is the most important element above all else.
After that, marriage is the most important value. It remains a constant shared boundary between biblical and modern romance.
There are of course differences between biblical and modern romance. Biblical pairings left little room for divorce and agency for women. This has changed drastically, and potential partners recognize that. Modern romance has also made it easier to meet people across the globe.
The bottom line is to see senior Christian dating platforms as a marriage between traditional values and modern applications of technology and services. They want to facilitate connections between people based on your belief, and they do it using the best approaches.
Want to stay up to date on the latest lingo for dating? Check out our article here to learn more!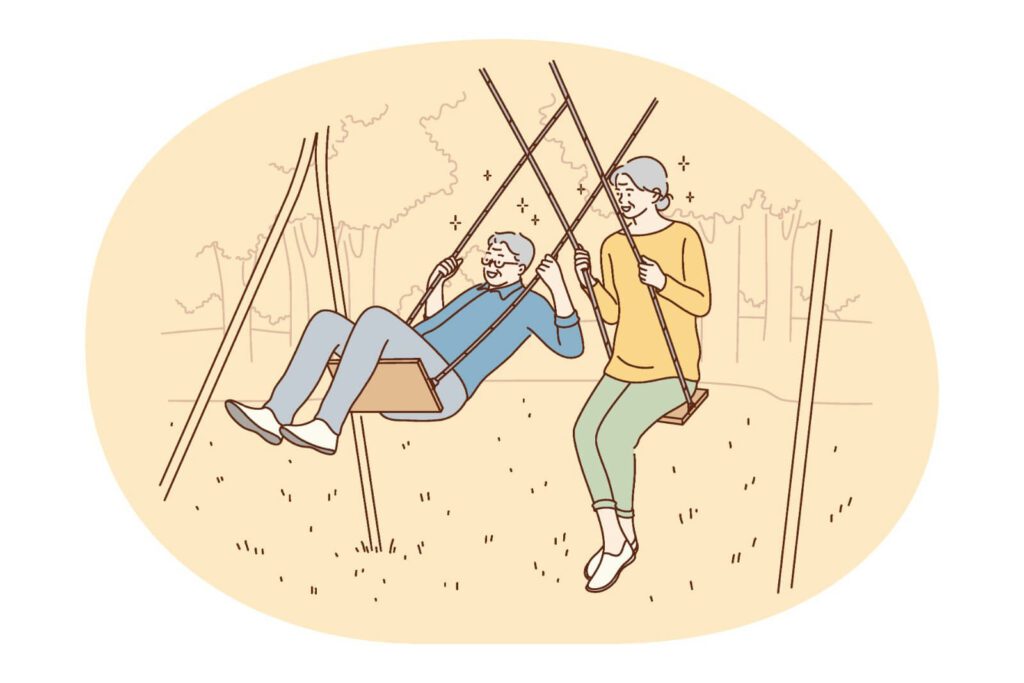 The chances of finding love with "the one" from God after 50
Finding love as you get older can feel difficult. After all, flirting in your 50s and finding love in your 60s isn't like when you were younger. You can't easily get a phone number from people you meet while out like when you were in your 20s.
Many elderly may not be as keen to put themselves out there, much less learn how to use apps, messaging, and other services online. Seniors are also preyed on by scam artists looking to take advantage of them, which can make the experience even more daunting.
But there are many, many benefits.
First, your access to potential partners is exponentially higher when you date online, as there are more seniors looking for love there than offline. Additionally, this means that your chances are quite good at finding love when you are in the prime of your life.
Second, as a senior Christian looking to find romance, you may not want to waste time looking for that special someone. Finding love, especially online for older singles, can seem like it would take a long time.
But the reality is that thanks to advanced algorithms and matching through profiles, you will have optimal odds of finding a person who aligns with you on the important topics. This means you've got better chances than ever before to find "the one".
Third, it is also an excellent place to meet people who share your hobbies and interests. You may find "the one" God's been intending you to marry all along just by joining a community that interests you. You don't even have to pay a cent to join them either.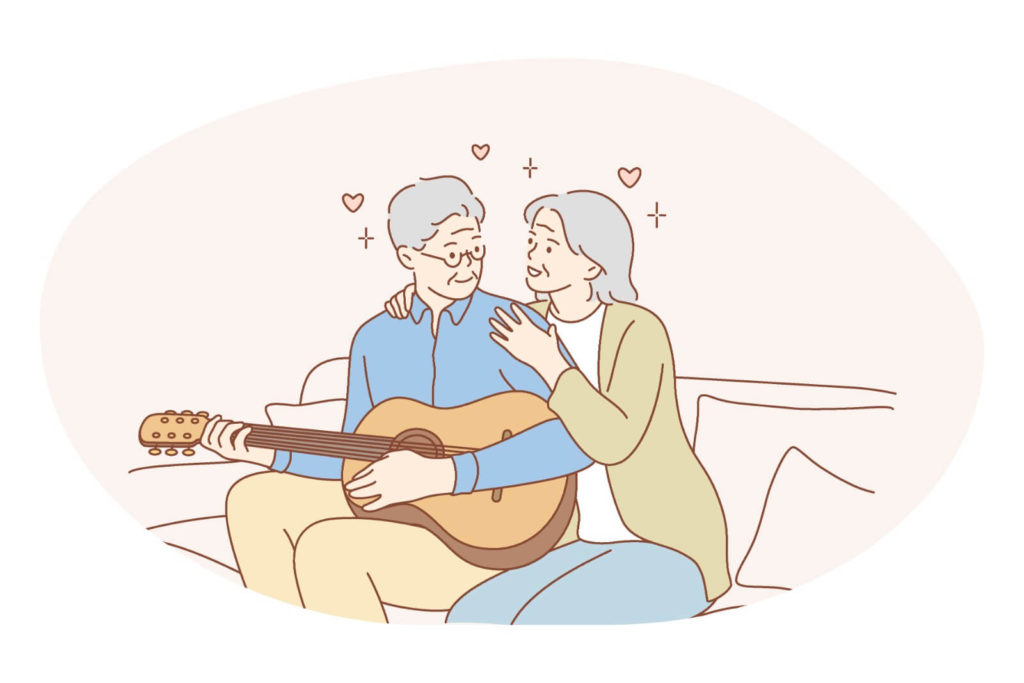 Free Christian Dating Sites
Having to pay for a service isn't necessary to play the dating game when it comes to finding love as a Christian senior. There are many free Christian dating sites that offer services to people who aren't ready or able to invest money into trying online services.
Keep in mind that these sites won't always be as advanced as their paying counterparts. For example, you may notice that dating profiles between platforms are quite different. Security and online community features are also sometimes lacking on free websites.
Nevertheless, they remain entirely adequate at helping singles match, and many do find their true love using free services.
Recommended places to find love as an older Christian single
If you are willing to pay for a quality dating service that offers filtering for Christian senior singles, then one of the top sites to use is eHarmony. They have a user base that is diverse, but within that diversity lies active senior Christian groups looking for the same thing you are.
Alternatives include Elite Singles, which gives special offers to those who have an academic or professional background. They provide advanced filtering to help you meet Christians also looking for love. Silver Singles is also a great service for seniors who want to find their partner.
Although these websites don't focus exclusively on senior Christians, they nevertheless provide professional, easy-to-use services. You can find active communities for meet-ups to facilitate the kind of Christian relationship you want between you, God, and a soulmate.