Gay seniors who come out as members of the LGBTQ community — meaning they identify as lesbian, gay, bisexual, trans, or queer — open themselves up to a world of opportunities. Sometimes, sadly, coming out so late in life can also lead to awkward, even scary situations.
The kinds of fears gay seniors face when they come out can include changes in relationships with family members and close friends and concerns for their own physical and mental safety. These fears that gay seniors face can come from homophobia and identifying in ways your loved ones didn't expect.
Gay seniors are especially vulnerable to these forms of discrimination. Taking the plunge into your new life as a gay senior will be rife with ups and downs. It is important to be aware of the unique challenges gay seniors can run into as they transition into an LGBT identity.
This article will discuss some of the issues that can cause anxiety in gay seniors after they come out later in life. We also address how gay seniors can handle these situations and where they can go to find an open, inclusive, and accessible community for love and friendship.
Why coming out as LGBT can be scary for gay seniors
New York City's Stonewall riots brought the plight of LGBT people against homophobic and bigoted discrimination to light. Since then, many have become more aware of the challenges faced, from health care issues to violence against gay men, lesbians, and transgender people.
Many gay seniors are aware of these moments in history and have seen how people in the LGBT community were treated. They may have held off on coming out because of these fears.
Being aware of this kind of treatment can make coming out a scary moment for anyone. Fortunately, people are now more understanding and open to others about non-binary sexual orientation. However, that doesn't mean discrimination doesn't still exists.
On top of the verbal or physical abuse that one can be afraid of, there is also the concern about how one's family may react. For gay seniors, this may mean a spouse, children, or even grandchildren on top of their friends and siblings rejecting them for who they are.
For gay seniors in a rest home, there can also be concerns that caregivers may not treat them because of their orientation. This can be terrifying for gay seniors who come out recently and aren't yet comfortable with their sexual orientation.
Fears of being ostracized or discriminated against are common for gay seniors that have yet to tell anyone about how they identify. But this doesn't have to be the case, and now is a better time than ever to open up about being a gay senior.
Why now is the time to be the real you
Times have changed and LGBT people around the world are recognized for who they are. Their civil rights are recognized around the world now more than ever. There are support groups and long-term care nursing homes that can help gay seniors feel comfortable with this transition into a new life.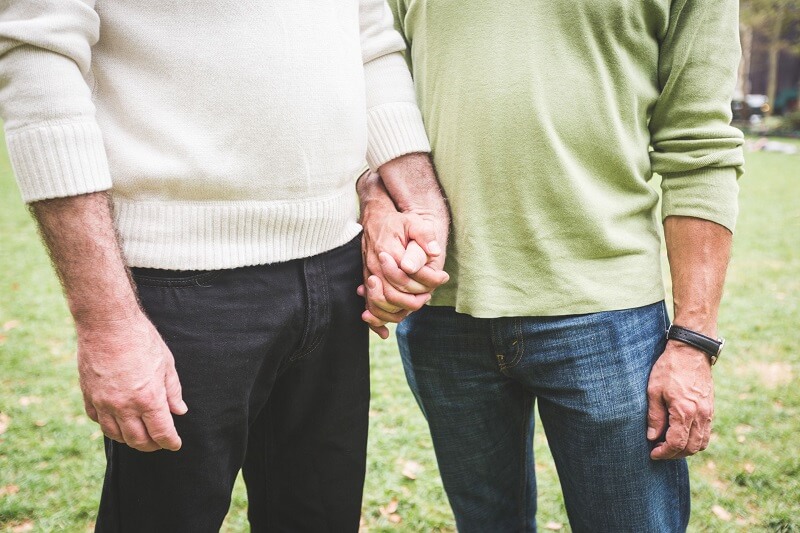 Many guides for gay seniors discuss how you can broach the subject with family and friends. These include trusting your loved ones, speaking to the closest family members first, and giving them time to adjust to the news if needed.
Unlike older generations, younger generations are more familiar and accepting of gay seniors, so your children will likely understand.
Advocacy groups for gay seniors and LGBTQ+ people of all ages work to ensure people in these communities are safe. This involves raising awareness on issues facing the broader LGBTQ community or niche problems, such as those facing gay senior members.
Examples include the LGBT Aging Center, as well as nursing homes that cater specifically to gay seniors. The resources that these organizations provide includes:
Covering a range of LGBT legal issues
Health care advice and mental health care tips
LGBT community centers and where to find them
Housing services and locators depending on where you are
and much more
The world is always a better place when someone takes the courage to step up and share who they really are. Gay seniors coming out can use these resources to make this process comfortable and inclusive.
5 Tips for a gay senior joining the LGBT community
No matter where you live, from Los Angeles to New York City, London, Cairo, Tokyo or Sydney, there are shared experiences that you can expect when you come out later in life. Here are our 5 tips to help guide and prepare you for coming out: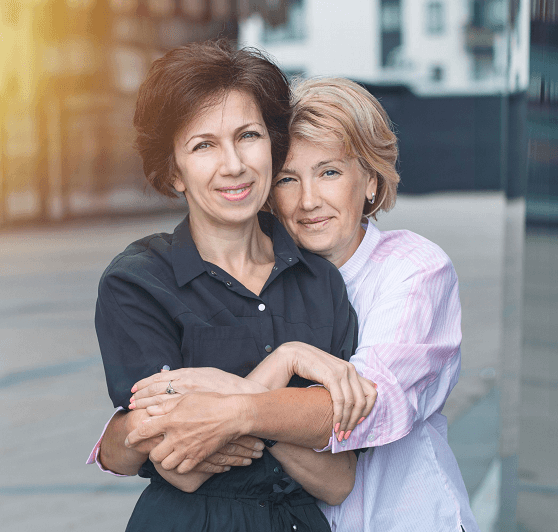 1. Be prepared for questions
Be ready for all kinds of questions to come at you. Family and friends who have known you for quite some time will be curious about your sexual orientation or new gender identity. Some may even have known before you!
Try not to be intimidated or offended by the questions you get, so long as they aren't openly hostile. This is a transitional period for not just you, but your loved ones as well. Be patient and honest with each person as they come to you.
Answering their questions will also help you to clear your thoughts about coming out and the kind of person you really are. Treat the experience as one that will help you move into your new LGBT lifestyle the right way.
2. You may lose persons close to you, but you will gain new loved ones
The unfortunate reality is that not everyone is as accepting of those coming out as we would hope them to be. Many LGBT individuals experience painful encounters with family and friends who have trouble adjusting to the person they are.
Give them time and space to adapt to who you are and to understand your decision. Older people may need a bit more to accept gay seniors than younger ones. Just remember that not all painful encounters need to be a separation that lasts forever.
You may also hurt loved ones if they are a spouse, and are only finding out about your sexual orientation now. This can be especially hard on them, as they may feel betrayed by your coming out. However, give them time and support them as you would like to be supported.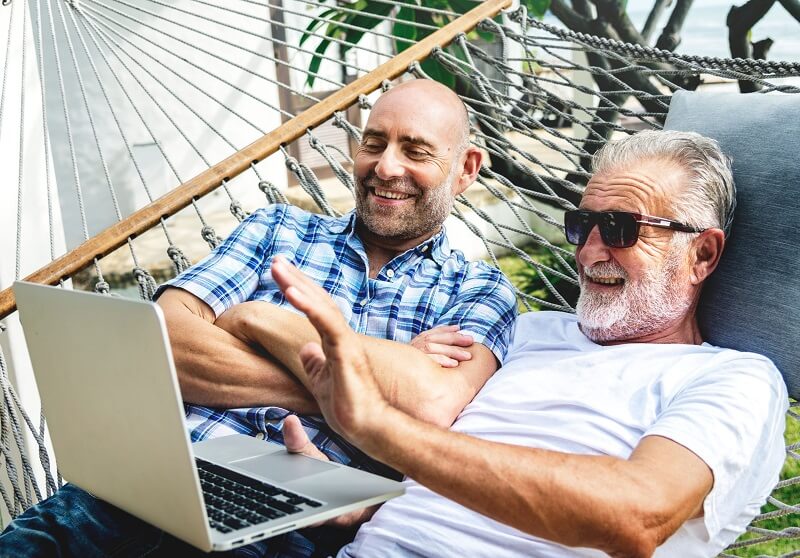 Remember that there are a lot of LGBT older adults and allies who can help assist you. Whether it is supporting you by lending an ear to your problems, providing friendship, or even becoming potential partners, reach out to them when you can.
Keep an open mind and you will meet many people willing to help you and share in your journey. For those who need time to adjust, they will come around to understanding you if they truly care for you.
3. Explore opportunities to meet other LGBT people
You'll definitely want to see what the pool for senior LGBT singles is like, especially if you want to start looking for romance now that you've come out. Aside from the community, you can meet in a retirement home or through local meetups. You may even want to consider online dating. 
Online dating apps, especially senior dating apps or dating websites, are especially excellent at helping singles meet. Senior meetup services also work to go beyond just matching up for dating. 
These sites offer online community forums to make new friends and share experiences. You can also just chat and talk about issues related to coming out with other gay seniors, LGBT advocacy, senior-related topics, and more.
eharmony
Science based matchmaking
Proven results
Trusted by the LGBT community
Start for free
OnlyFlings
Register free of charge
Your local fling awaits
Adult dating made simple
Meet fun-loving people looking for easy going good times
iDates
Memberships are free
Start connecting instantly
High-quality, verified profiles to browse
Dating made simple
Ashley Madison
Best for: Singles looking for no strings attached fun
Free membership: Free registration, limited
Users: 54 million
EliteCupid
For people who value their career and time. Date like-minded individuals!
Personality assessment for enhanced screening

Global reach. Match with like-minded singles all over the world

Smart matching finds your most compatible partners

Meet your equal in values, lifestyle, and career ambition

In-depth profiling and unlimited search means unlimited matching
OneNightFriend
Meet open-minded people
Flexible payment plans for added features
Free registration
Aussiebang
Explore your wildest fantasies with Aussiebang!
Perfect match for a sex and fuck
Easy sign up process
DateRussianGirl
Popular online communication platform with Slavic women
A variety of verified, active and up-to-date profiles
Protected by world's leading certificate authorities
DateEuropeanGirl
Women here are very easy-going
100% chances to find your perfect match
Personal Data Remains Confidential
SingleCupids
At SingleCupids, we believe that great relationships start with great conversations. Connect with like-minded individuals, share experiences, and ignite sparks of romance. Your next meaningful connection is just a chat away!
Chat & Connect: Engage in lively, meaningful chats with other singles. Whether you're sharing stories or discussing interests, it's all about building connections.
Experience Exchange: Share your experiences and learn from others. Discover the richness of different backgrounds and life journeys.
Dating Redefined: Find potential partners who resonate with your interests and values, making dating an enriching and fulfilling experience.
Virtual Events: Join exciting online events and themed gatherings to meet new people and create memorable experiences.
Privacy & Security: Your data and interactions are safe with us. SingleCupids takes privacy and security seriously to ensure a worry-free dating experience.
Eurobabes
Diverse Russian & Ukrainian Women
3000+ Profiles
Unique Matching
Flirt
Best for: Finding your local flirt
Free membership: Free registration, limited
Users: over 1 million
SingleSlavic
There are enough online Slavic girls to interact with on the platform.
The engagement is high thanks to access messaging functions.
Create meaningful and long-lasting relationships with like-minded singles
Justrooting
Best for: Quick contact
Free membership: Free registration, limited
Users: 90,000
Friendswithbenefits
No cost to get started
Browse wide range of profiles
Find a naughty friend near you
HotUkrainians
Casual sex encounter with HotUkrainians
Experience the thrill of online sex dating
Find your perfect HotUkrainians match
Be2
Free membership types
LGBT friendly
Start matching today
Over 30m global users
DateYourGirl
Meet real asian, european, and latino singles
Real-time communication with efficient tools
Professional dating services
CupiDates
Large database of verified & attractive Asian and European singles
Efficient communication tools for real relationships
Our instant messaging service brings you closer together than ever before.
Academic Singles
Get started at no cost
Meet educated singles near you
Find friendship and love

4. Focus on your own well-being
Coming out is a process that revolves around your identity and becoming the person you truly are in a public way. While there may be an inclination to focus on the well-being of your loved ones and how they react to your new orientation or gender identity, you need to focus on you.
Your own mental health and care are of extreme importance. You need to take care of yourself and take steps on a day-to-day basis to ensure that you are safe, comfortable, and in a good place to move forward.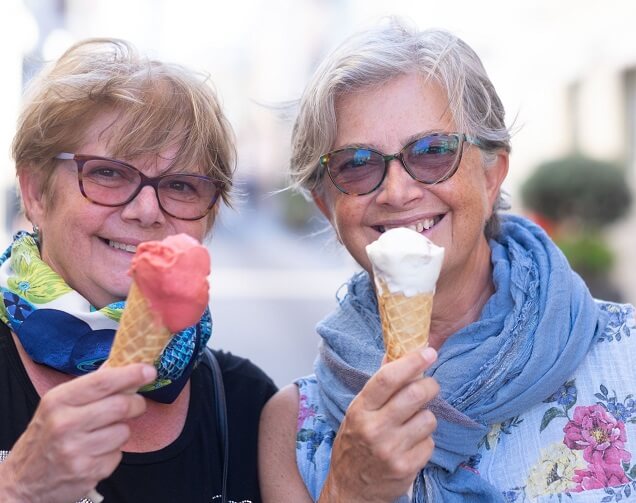 Keep close friends and family members nearby and involved. Support groups and ally caregivers are also important if you should ever feel uneasy about how people react to your news and treat you.
You are a priority, and as a senior, you need to take extra precautions to ensure you are treated fairly and with the respect and dignity you deserve.
Gay seniors and those who recently come out as non-binary face many challenges, and being able to face them with the love and help of those who care for you is vital to your happiness.
5. Be honest and open
The more open and honest you are about your sexual orientation and gender identity, the better you will feel about moving forward. This is important for lesbians and gay men looking for a new relationship after coming out. 
LGBT individuals are aware of the kind of experiences and challenges you may have faced, and talking openly and honestly will help others to provide you with the support you need. It also makes relating to specific experiences easier for everyone.
Anyone who comes out, especially LGBT older adults, will recognize that the experience is also cathartic. Repressed feelings of who you are will be free and open, giving you the opportunity to truly be the real you.
Don't hide who you are. This will only hurt you, and the sooner you tell the world, the better a place it will be.
What you can do as a senior coming out
Take the time to evaluate who you can confidently tell in your inner circle of family and friends about your coming out. Discuss the matter privately with them and gauge their reactions and how they think others will react.
When you have told enough people that you are confident will support you, reach out to a broader circle near you and tell them. This can either be done in a public setting, such as a family gathering or via something like email.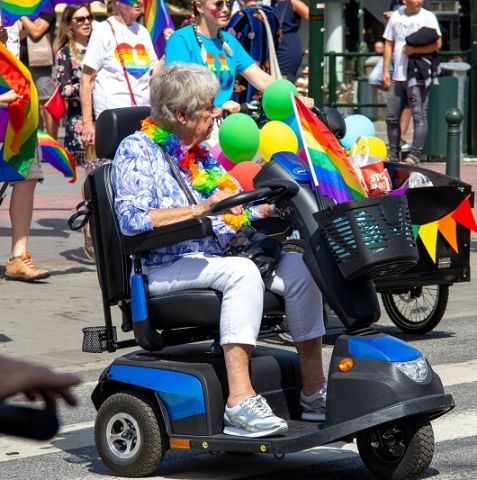 Be patient with their reactions and welcome the aid and love that they offer you. For those who are reticent or take your coming out poorly, give them space. Focus on the positive encouragement you can get and communicate in an honest and open way with them.
Answer questions, and ask questions too. Ensure that you find a safe space to live and work in as well. This is important if you are living in a senior citizen's home and are unsure of how staff may treat you. If you are concerned, speak to your loved ones and look up ally rest homes open to you.
Keep those who support and love you nearby. Look into joining the LGBT community as well, as they can provide invaluable resources, guides, and advice on how you can live a life that is true to who you are.
Final thoughts: Finding love with LGBTQ dating apps for gay seniors
Adjusting to the pandemic has brought many people around the world to join online communities. Seniors, however, were using these services well before that. For anyone who is LGBT and looking to date, find love, or anything in-between, dating apps can help. 
Senior dating apps focus on connections and provide a platform for anyone to make new gay connections and meet new singles. LGBT senior dating apps go the extra mile to also serve as a place to discuss issues relevant to LGBT individuals.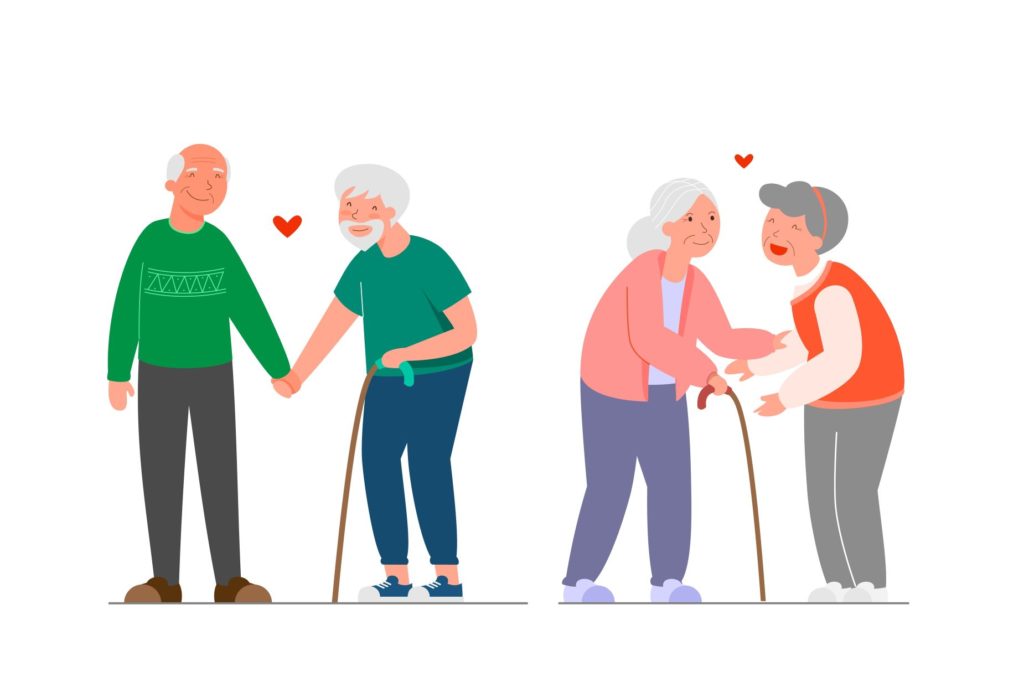 Finding love, friendship, and more is important to LGBTQ+ older adults, and using one of the most popular ways of communication means joining the widest community possible. You aren't alone, and gay seniors who have come out and been out are waiting to meet you.