Adelaide is a sizable city with about 1.3 million people, with over 100,000 Adelaide singles registered on at least one online dating website or app.
Keep reading for more tips on dating in Adelaide!
Dating in Adelaide: Where Can I Meet People in Adelaide?
Besides meeting people online or on an app, there are plenty of nightclubs and other bars in areas like the downtown central business district (the Downtown CBD) or Hindley Street.
Bars like the HQ Complex and the Bank Street Social are two good options on Hindley Street to meet other singles. Friday nights seem to be the best time to go out on Hindley Street. You can check out more bars in the downtown CBD area other nights of the weekend.
Best Dating Apps in Adelaide
Dating apps can be tricky to navigate. However, finding the right app for your city and interests is the key to success.
Adelaide has plenty of people on dating apps. The most popular app seems to be Tinder and Bumble. On Bumble where only women can initiate conversation.
Other apps include:
Best Dating Websites in Adelaide
Popular dating websites in Adelaide include eHarmony, Zoosk, and EliteSingles. These three sites are popular worldwide, so it is no surprise they are also popular in Adelaide.
Adelaide Singles: Where Do Singles Meet in Adelaide?
Besides meeting online or in an app, singles also meet out and about town. If you're not up for meeting people at bars on Hindley Street or being in crowded spaces like Downtown Central Business District, you can look for singles events or speed dating in Adelaide events.
Single Events in Adelaide
Sites like Eventbrite and MeetUp are popular websites advertising plenty of events for singles. On Eventbrite, there are parties where you can buy a ticket to meet other users.
On MeetUp, you can join groups on the site that are specific to interests, such as religion, vegetarianism, sports-centric, etc. This is a great way to meet others who have similar hobbies, values, and interests.
Speed Dating Events in Adelaide
One notable speed dating organizer is SpeedAdelaide Matchmaking. This matchmaking service hosts speed dating events both in-person and online. As long as you are 18+, you can sign up and attend an event.
What's Dating Like in Adelaide?
Adelaide has a large population, but it is not a very big city. Dating in Adelaide if you are from the area may be a little difficult only because you may already know many of its residents from childhood or high school years. However, if you are new to the area, there is so much to explore!
Dating apps other than Tinder are not that popular in the area, so consider trying a few different ones if you don't want to use Tinder. Overall, there are plenty of nightlife spots to enjoy and singles events you can seek out when dating in Adelaide.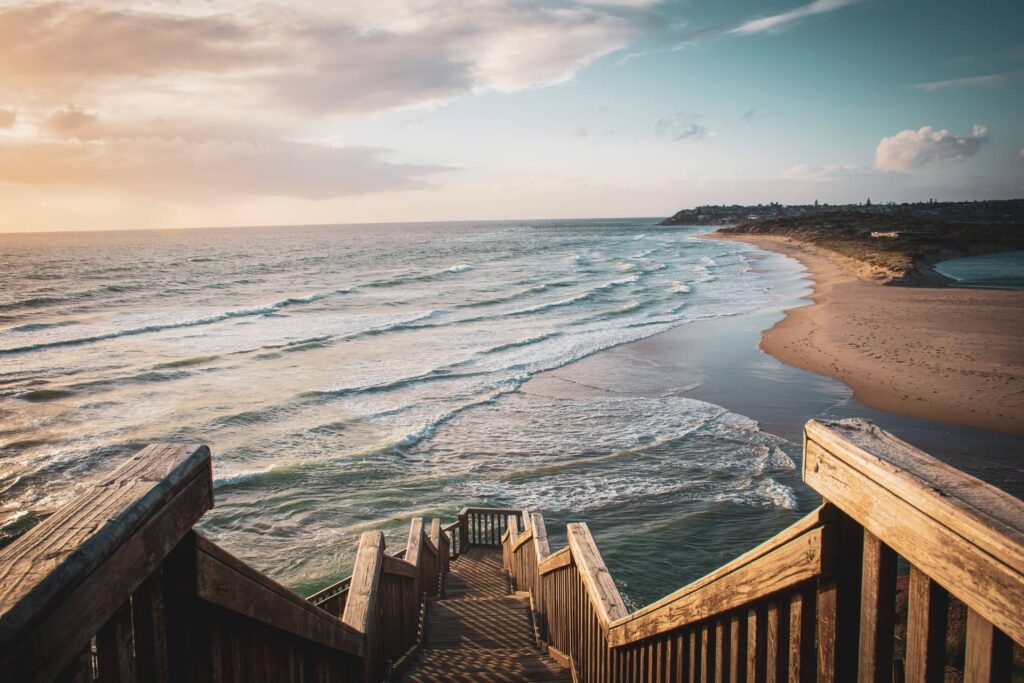 Tips for Dating in Adelaide
Adelaide is one of the most progressive parts of the South, so think of its unique culture when planning your dates. Unsure what your date is interested in? Below are some ideas for dating in Adelaide.
You're in the lifestyle capital of Australia, so take advantage and go wine tasting at some of the country's best wineries.
Think international: go to an American-style bar, an Afghani restaurant, or a Japanese garden for a new change of pace and a unique date.
Use your surroundings to your advantage. Adelaide has some of the most beautiful beach trails along the coast, and you can go for hikes that end in a swim in the ocean.