Joining a new dating scene can be intimidating. However, with a few tips and tricks, you will be able to navigate dating in Brisbane.
You may have a few questions about dating in Brisbane, like are there plenty of singles events to attend? Are there any common places that singles go? What are the best dating apps or websites to meet someone in Brisbane?
Continue reading for the answers to your questions and more!
Dating in Brisbane: How Do I Meet Singles in Brisbane?
There are many ways to meet singles in a city like Brisbane. With an overall population of 1.1 million people, you are likely to connect with someone in the city.
Dating apps are a fun way to meet people. Attending singles events is another great way to find people you may connect with. Becoming close with a small friend group is a reliable way to find people with common interests. They may be able to set you up with one of their friends!
Best Dating Apps in Brisbane
As with many metropolitan cities, Tinder, Bumble, and Badoo are common apps that Brisbane singles use to meet. Tinder and Bumble work in similar ways. Their swipe left and right format makes it easy to browse profiles for those dating in Brisbane.
On Bumble, only women can make the first move. Badoo has an interesting feature that lets users search for a celebrity lookalike.
Best Dating Websites in Brisbane
In addition to apps, Brisbane singles also use dating sites to connect.
These sites include eHarmony, EliteSingles, and Zoosk. These apps offer dating profile tools for singles to fill out to be matched with someone who shares similar ideas, interests, and values.
Brisbane Singles: Where Do Single People Go in Brisbane?
Many single people visit areas like Fortitude Valley. Some popular clubs in Fortitude Valley include Press Club, Cloudland, Laruche, and Suzie Wong's Good Time Bar.
If you prefer to meet someone in a daytime setting, many public areas like malls are frequented by singles like the Queen Street Mall and Wintergarden.
Single Events in Brisbane
Check out sites like Eventbrite for dating in Brisbane events. It might be worth asking your group of friends if they know of any singles events happening soon.
Keep your finger on the pulse of singles events by following social media accounts of establishments or companies that commonly hold singles events.
Speed Dating Events in Brisbane
The most notable speed dating company in Brisbane is SpeedBrisbaneDating. They hold an event or two every month at local bars and restaurants.
Be sure to visit their website for more information!
Is Brisbane a Good City for Singles?
Overall, Brisbane is a good city for singles. On top of its large population, there are many singles in the area.
You can meet up with someone through a dating app or website or meet them at one of the many bars in the area.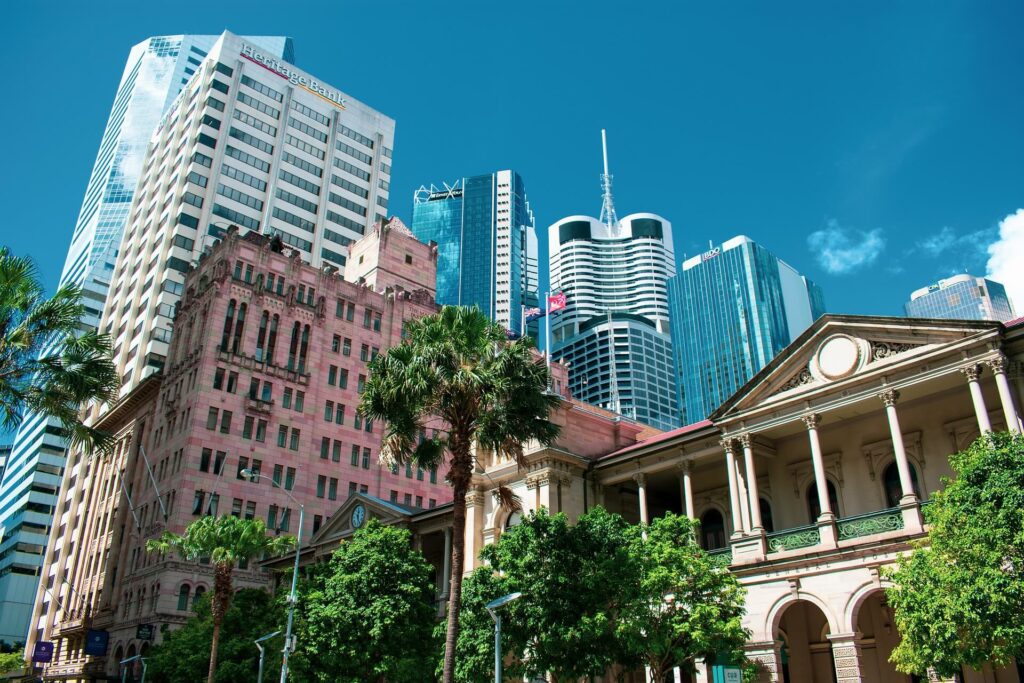 Rules/Tips for Dating in Brisbane
As with any city, be as sure as you can that the person you have met online or in an app is the person they say they are and not a fake profile. Offer to hold a double date if you are not sure and bring along one of your friends.
Plan to meet in a very public place like a mall, bar, or museum. Avoid meeting in a dimly lit area, like a park at night, or meeting at a place you are unfamiliar with that is out of town.
Dating in Brisbane can be as scary as it is exciting. Set your expectations from the beginning to avoid any awkward outcomes. Whether you're looking for a serious partner or a short term fling, it's essential to communicate what you want out of the encounter.

Most importantly, be sure that you relax, enjoy yourself, and have fun!