Cairns has a population of about 153,000 people. This tropical part of Queensland is a great place to meet singles. Out of the general population, there are a few thousand singles in the area. This is why dating in Cairns is worth it.
Join the dating scene in Cairns and become one of the Cairns singles looking for love! There are plenty of singles events in the city as well as bars that are singles-friendly. Let's look at what dating in Cairns is like.
Dating in Cairns: Where Can I Meet People in Cairns?
Many people meet other singles in Cairns through dating apps, dating websites, and a few events like speed dating events.
You may be surprised by how many ways you can meet someone special in this city!
Best Dating Apps in Cairns
The best dating apps for Cairns are common apps across the world. Many people in this city use Tinder, C-Date, and Badoo.
Badoo allows users to search for celebrity lookalikes, then matching with them. Tinder lets people swipe left or swipe right on people they find attractive. C-Date is popular among singles because it matches you based on compatibility.
Best Dating Websites in Cairns
Like many other places, eHarmony is a very popular dating website for people looking to date in Cairns. Other sites like Zoosk and EliteSingles are popular as well.
If you are looking for a profile with more in-depth information on the person you connect with, one of these sites may be for you.
Cairns Singles: Where Do Singles Meet in Cairns?
Singles in Cairns meet at many places around town in addition to online. One popular bar in town is the Conservatory Bar. It is a wine bar with live music on the weekends. Perfect for going out with friends and making new ones!
Single Events in Cairns
Meetup.com and Eventbrite are popular sites that show single events in the area. You can buy tickets and sign up for these sites directly online. Bringing another single friend along may make it less awkward and more fun for the both of you!
There are always offerings for singles events in Cairns.
Speed Dating Events in Cairns
Similar to the singles events, speed dating events do occur now and then in Cairns. Sometimes, resorts of this tropical town will hold singles speed dating events!
The Shangri-La Hotel on The Pier at the Marina hosts a periodic speed dating for those who are over 18. Have a cocktail, eat the provided canapés, and meet new singles. Just be sure that you dress to impress as these aren't casual events.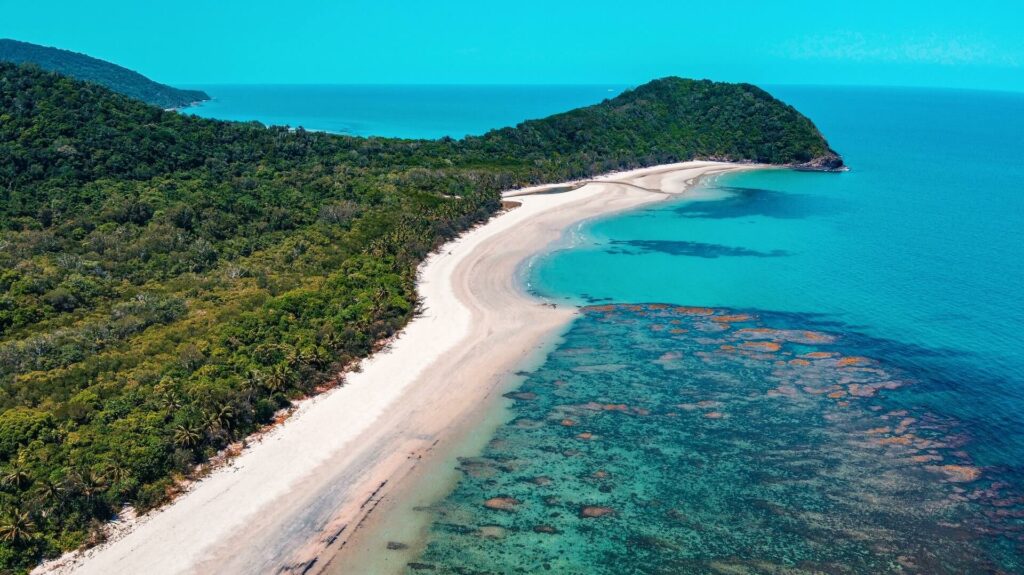 What's Dating Like in Cairns?
Dating in Cairns is a bit different from other cities. This is because it is a relatively small town in terms of population. However, with a little effort and an open mind, you can still meet up with people looking to connect with someone new.
There are great bars and fun events for singles to enjoy, despite the city's small size.
Rules/Tips for Dating in Cairns
As with any city, be as sure as you can that the person you have met online or in an app is the person they say they are. Offer to hold a double date if you are not sure, and bring along one of your friends.
As nearly half of the population of Cairns is married (according census data), you may need to date aggressively, meaning you can't be afraid to make the first move. As the competition to date is steep, you should also prepare yourself for the eventuality of being turned down more than you might expect.
It is also a good rule of thumb to meet the person in a public setting or venue. Be sure to drive yourself to the first meeting and let a trusted person know where you are.
The final tip is to be sure that you enjoy yourself and have fun! Don't take dating too seriously.